We are approaching the weekend again! Lovely, isn't it? Weekends (starting from Friday), to most of the Italians, means "party". The youngers go for hardcore parties, while more Italians prefer a friend or family gathering. However, no matter teenagers or working class, Friday early night is always a good idea for some drinks. Let's specify, the classic Italian cocktails for Aperitivo. Aperitivo is probably among the most well-known Italian word in the world, simply because people love the meaning of Aperitivo. You drink one or two and grab some small bites to wash off the whole week's stress and to get ready for the weekend! 
What do you order to drink normally? 
My all-time favorite is Aperol Spritz if we are talking about cocktails only here. However, the Italians invented much more classic cocktails since the early 1800s. More interesting thing is, when I trace back the original stories of those classic Italian cocktails, I found out that those cocktails could be a perfect guide for someone who wants to make a perfect Italy travel plan!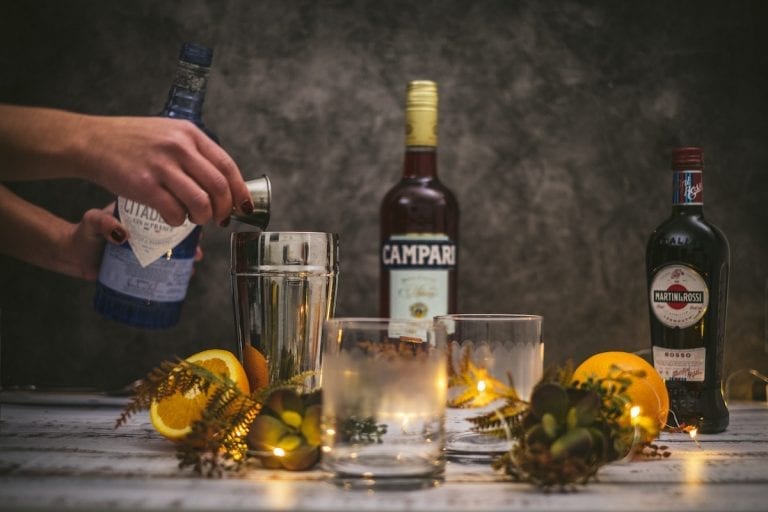 Venice is not only the famous Italian water town with gondola and Risotto al Nero di Seppia (Italian rice with squid ink sauce), but also the place where we can find the story of Spritz.
Spritz is an Italian-wine based modern cocktail and one of the most popular cocktails for Italian's Apertivo. It was started from Veneto, and got popular and spread out from Venice.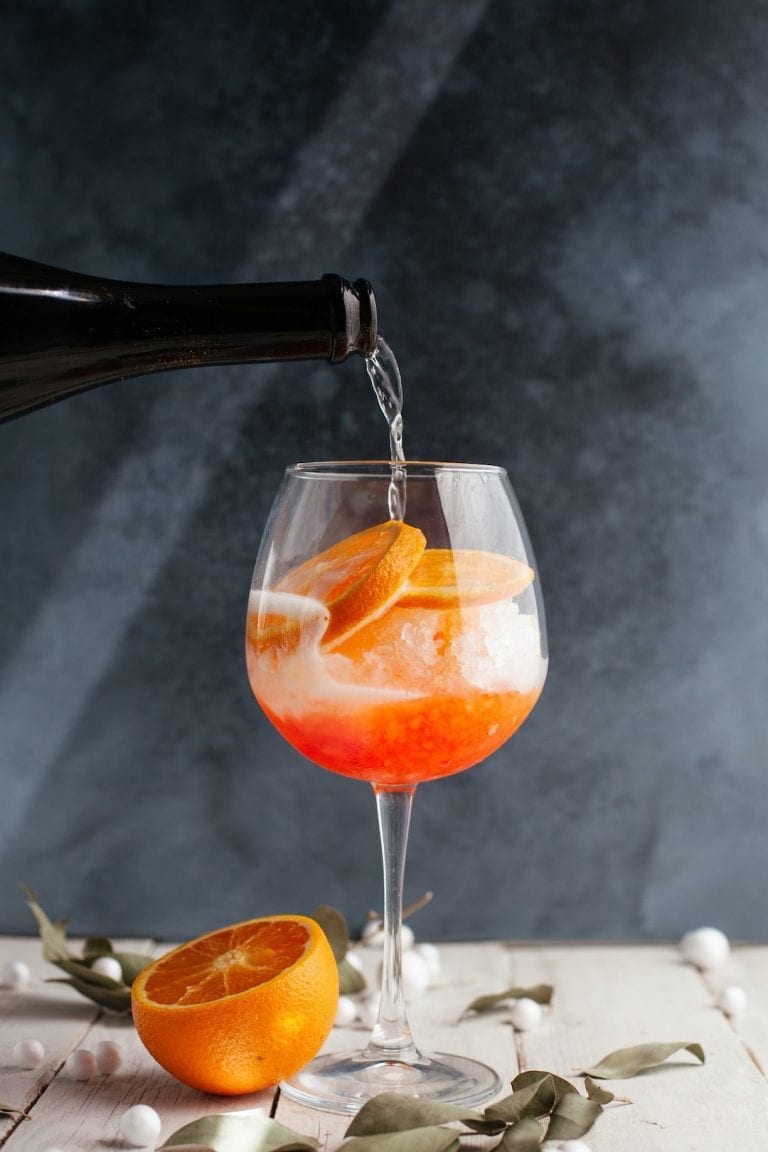 The origin of Spritz didn't include Aperol or Campari, like the way how we drink our Spritz nowadays. It was born when the Habsburg domination (around Austria area now) in Veneto in the 1800s. The war didn't have any conflict with the normal drinking business. The soldiers and merchants with mixed background drunk local wine in the area while complaining that it was too strong. So, the "foreigners" started to ask the local bartenders to spray some water in their wine. Allora, a diluted wine drink was invented and that was exactly the father of our modern Spritz. Even the name "Spritz" was given by that typical "spray" action, which in German, is called "spritzen".
It started to be like a Spritz as we know
This kind of headache-free drink became popular immediately and was adopted by many locals. In Venice, a rich trading port city from medieval time rebranded it by adding bitter-and-sweet Italian liquor like Aperol or Campari. To be fancier, they even add a slice of orange.
Another difference between the original Spritz to the modern version is the Prosecco. Prosecco is famous from the Veneto region in Italy, but as the origin of Spritz, it was just a glass of diluted wine – stilled wine probably. However, we don't know whether it was people's craving for the strong bubbles, or the large production of Prosecco in the area, or the passion of their local sparkling, the modern recipe of Spritz replaces the wine by Prosecco.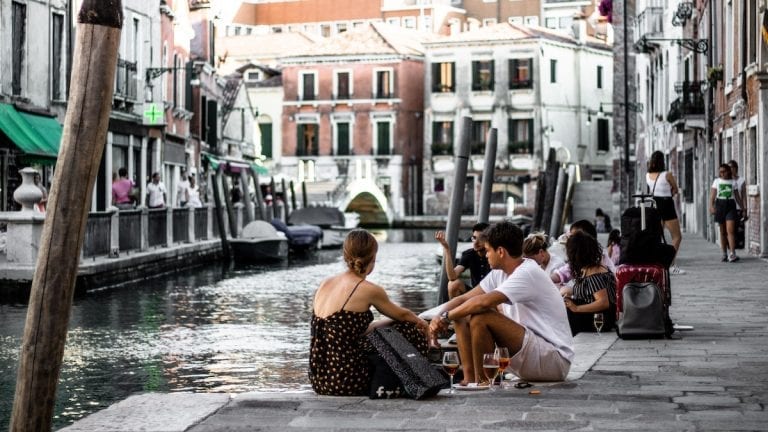 What classic cocktails to order when you travel to Venice or Veneto?
A slightly bitter and stronger version of Spritz. However, this is the most original from Venice and the Venetians swear to it. Remember to order it with some Cicchetti (the Venetian way to say finger food) in the local bars or Osteria in Venice.
If you are looking for a lighter and sweeter version of Spritz, the Spritz made with Aperol is a better option. Believe me, Aperol Spritz is the simplest cocktail to make by yourself!
Of course, the Italians' invention is more than the traditional Aperol. Last year, we tried a very special Green Spritz while staying and visiting Castel Brando. This was crispy green (imagining your tongue might turn green after drinking it) and tasted similar to Campari, however, it was something more herb-aromatic. The green liquor is called P31. Why not give a try?
If you are traveling from Venice to Veneto, or deeper to Treviso, where is the border of Italy and Austria, you might also see the local "spritzen" cocktails like Hugo or Spritzer, which are the German cocktail varieties.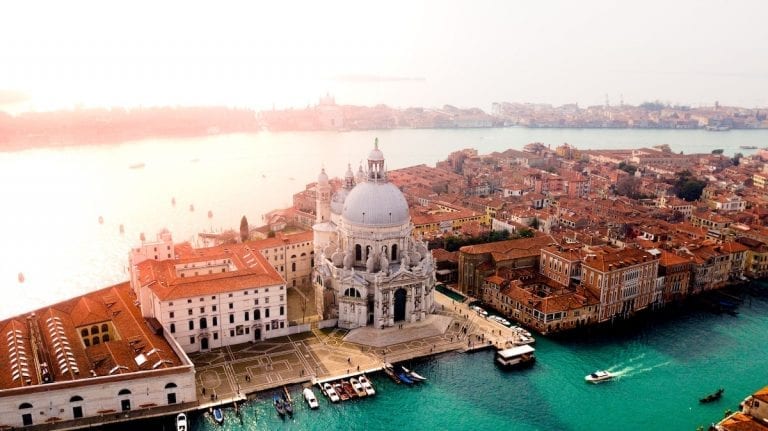 Venice, as one of the most visited and beautiful cities in Italy, is not unfamiliar to many of you. It is rich of history and art, but many of us admire it with its breathtaking water-city views.
Yes, Americano is a cocktail original from Italy. How many of you were thinking Americano as an American cocktail? I was!
Americano is one of the most classic Italian cocktails in the late 1800s. It has Campari and sweet Vermouth as the basic two liquor ingredients, however, over time, people develop more different versions.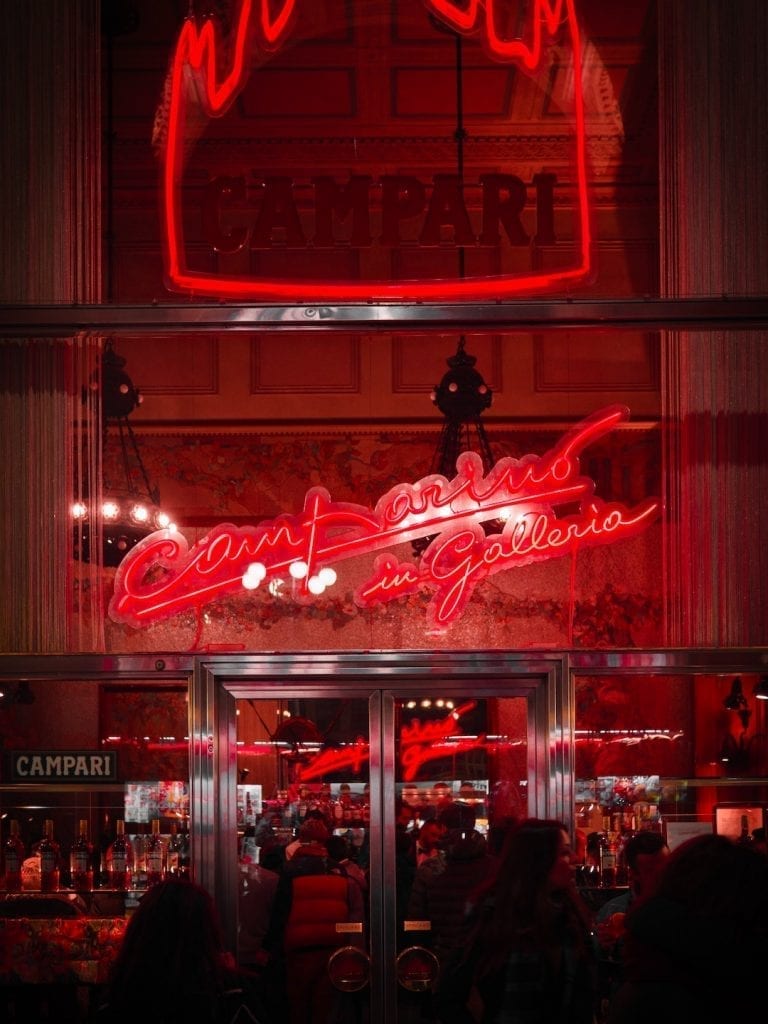 It was first introduced to the public by Gaspare Campari in Milan. He took the Milan-born liquor Campari and mixed it with the Turin's invention, Vermouth, and then carried out his little experiment in his bar, Caffe Campari. Yes, you can visit Caffe Campari even now. It is right under Galleria Vittorio Emanuele II. Grab a drink or a coffee in this bar, and do people-watching in front of Piazza Duomo, is a typical thing to do in Milan.
Gaspare's Campari is slightly different from its original style. He added more than 60 natural ingredients to tune the new taste and until nowadays, the recipe is still the highest confidential thing. Oh, and don't doubt whether the Campari liquor has something with Mr. Gaspare Campari. Yes, of course! After the success of his new liquor, new cocktail, and a new bar, he continues his business kingdom with his two sons.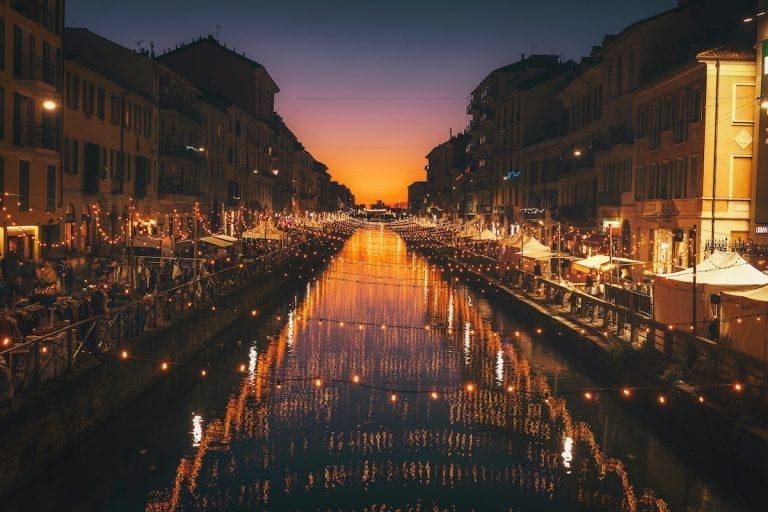 Cheers with "Americano" now
If your first stop in Italy isn't Rome, it probably is Milan. As one of the most important cities of Italy, Milan is famous of fashion, modern, and design. However, talking about the Italian's culture, Milan is unique of its Aperitivo style. In Navigli, you can sit indoor or outdoor along the cute canal and enjoy a glass of classic Italian cocktail with friends. And, this is the most common thing the Milanese do every weekend night.
Next time, when you visit Duomo in Milan, don't forget to pay a quick trip for this iconic Italian cocktail. For now, I have a little Italian song named "Tu Vuo Fa L'Americano" to company the following reading.
Interestingly, the story of Negroni started after the Americano story. After Campari family's success in Milan, people invented a twisted sparkling version of Americano by adding soda water in the bar.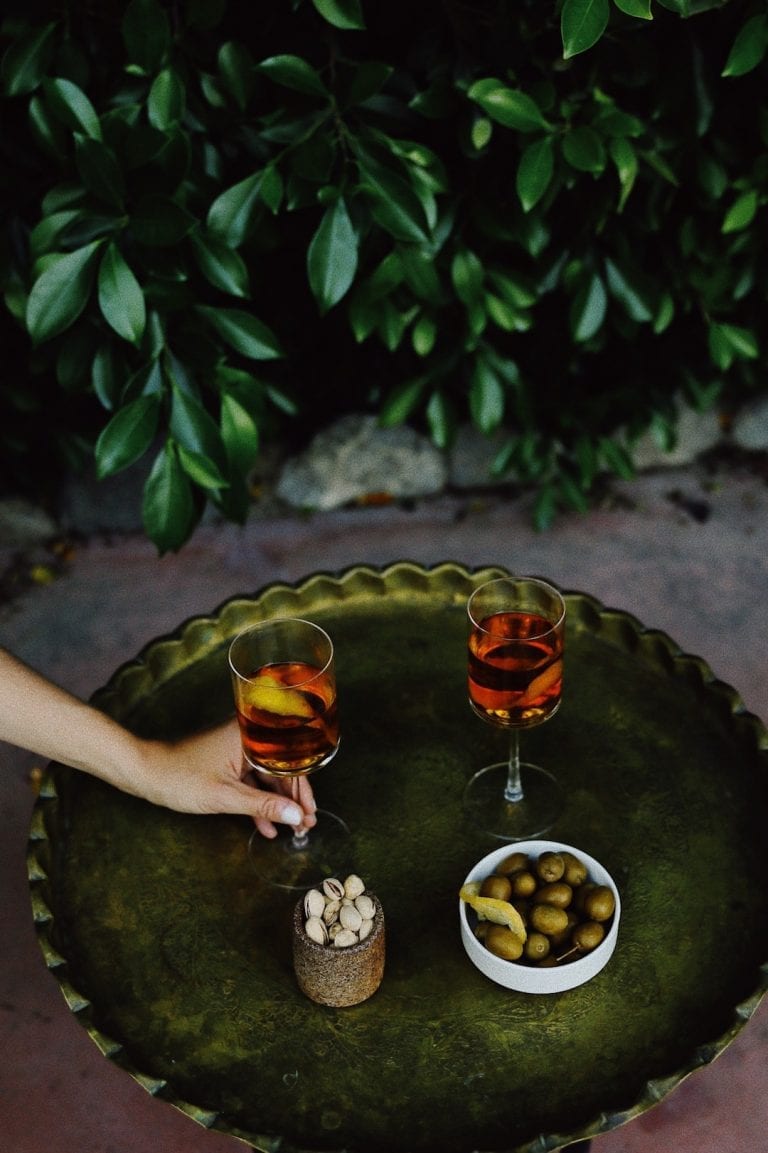 This Americano became the favorite cocktail of Count Camillo Negroni, in Florence.
However, he was a man with a big appetite. He frequently asked his bartender to make a stronger version of his all-time favorite Americano. It turned out to be a new classic Italian cocktail, Negroni. There is no more soda water, but only gin. It has only Campari, Vermouth and Gin. I imagine it would be pretty strong and good for a cold winter night.
Oops, there was a competition - Negroni sbagliato
When Florence took over the fame of "Americano", the Milanese wouldn't stop. They invented another twisted version of Negroni, as Negroni sbagliato. 
They took away Mr. Negroni's gin and added back something sparkling. But it was not soda water, but sparkling white wine or Prosecco. They called it Negroni sbagliato, which means "mistaken Negroni". Hummm… I guess the Milanese played a word-game with this "sbagliato". They meant an ingredient change to Florence's Negroni recipe but meant to say "Hey, Florence people, you mistaken our Americano".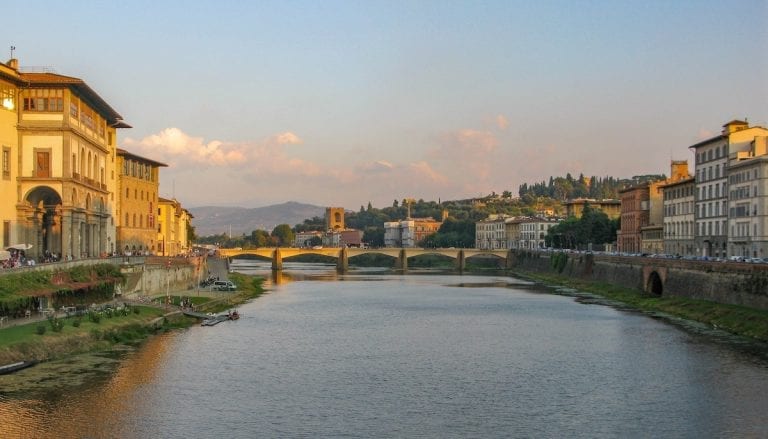 Florence is a beautiful city with history and arts, but it was also the economics and trading center of Italy in the past. The handcraft, leather goods, gold, and jewelry making are well known until now. So when you go to Florence, besides visiting museums and trying Negroni, don't forget to visit those cute independent boutique shops.
We've just "traveled" back and forth between Florence and Milan, and now we need to go back to Venice again, because of Bellini.
Bellini is a pretty pinky Italian cocktail. It has Prosecco and peach puree. As an Italian sparkling wine-based cocktail, normally you drink it with the classic Champagne flute glass. It was invented by Giuseppe Cipriani who was the founder of Harry's Bar in Venice. In the beginning, it was only a seasonal cocktail, but then the development of the international trade made it an all-time cocktail.
It also has a "cousin", Rossini, which is made with strawberry puree. Nowadays, when you travel to Italy, you will find Bellini as the most popular alcoholic souvenir along with Limoncello from the south and Chianti from Tuscany.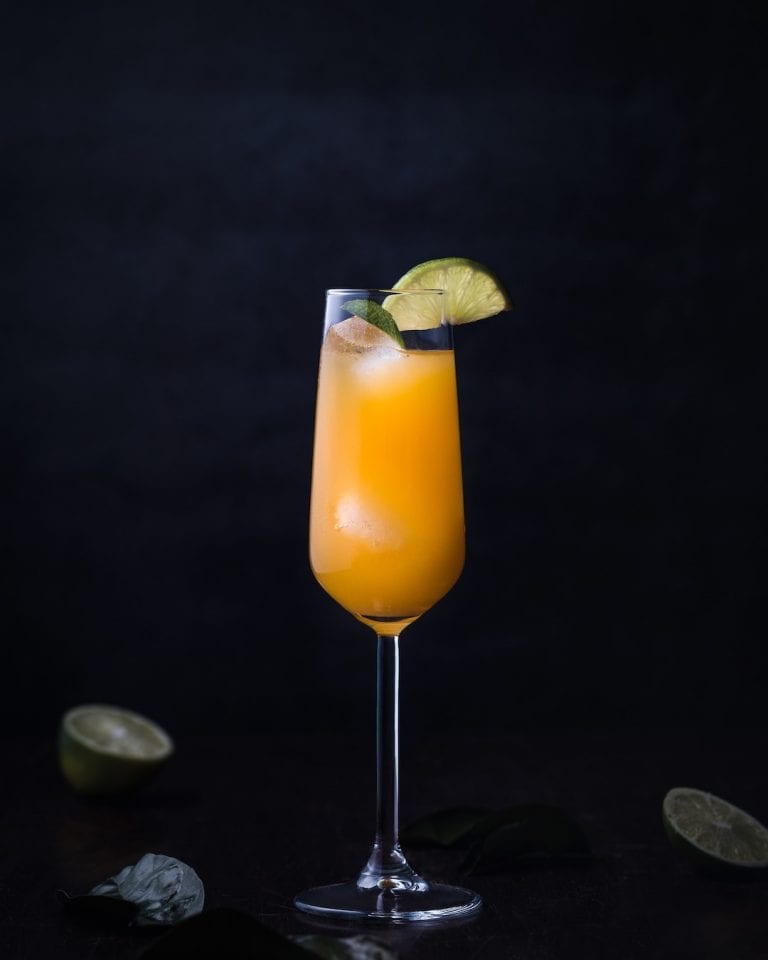 Do you think we've done our grand Italy trip? Nope, we have still two big stops.
Vermouth is an Italian liquor from Turin in the late 18th century. It was for the medical uses before many bartenders and the merchants in Turin started to use it for the cocktail-making. The most famous Vermouth-based Italian cocktails are Americano and Negroni, however international cocktails like Martini and Manhattan made Vermouth more famous.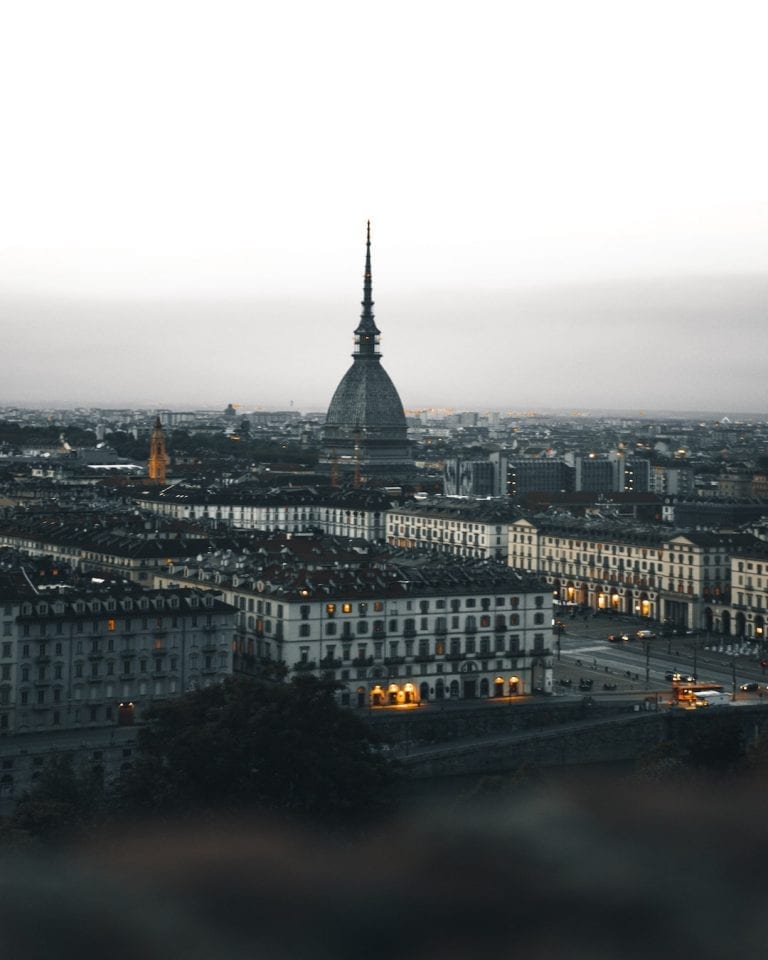 Turin was the capital city of Italy before Rome took over the role. As one of the most important cities in northern Italy, it has a nickname of "little Paris". Royal houses and gardens, cinema history and museums, coffee, and hot chocolate are all the keywords of Turin.  
(Not a Cocktail) Aperitivo – Rome
Most of those classic Italian cocktails are consumed as an Aperitivo drink before dinner. Aperitivo takes an essential position in the development history of the classic Italian cocktails. 
Do you know about Italian Aperitivo?
Aperitivo, is an Italian Happy Hour culture and started to be popular in the 19th century shortly after Vermouth was invented in Turin. However, Aperitivo is a new Italian word, but an old fashion of the people living on the ancient Roman land. The Romans had a word, gustatio, which means having small bites while drinking something with a slightly higher alcohol content before the dinner. It seems that the invention of Vermouth or Aperitivo is just another come-back of the ancient Roman gustotatio.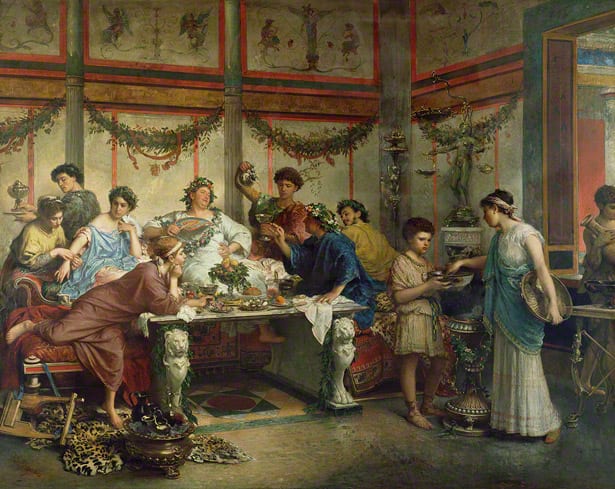 More about wandering in Rome like a local
Rome just had its 2773-year birthday. As the capital city of Italy, Rome has too much to visit and discover. I have a few extended reading about Rome for you.
Some fun facts about Rome:
Eating and drinking in Rome: