I've told that the locals are fond of their prosecco and white wine, goat cheese and mutton dishes, especially of wines. Well, I don't doubt. Cycling seems another obsession of the locals, why? Here, they've plenty of the hills, of the forest, of the long flat roads or the snake-crawling turns.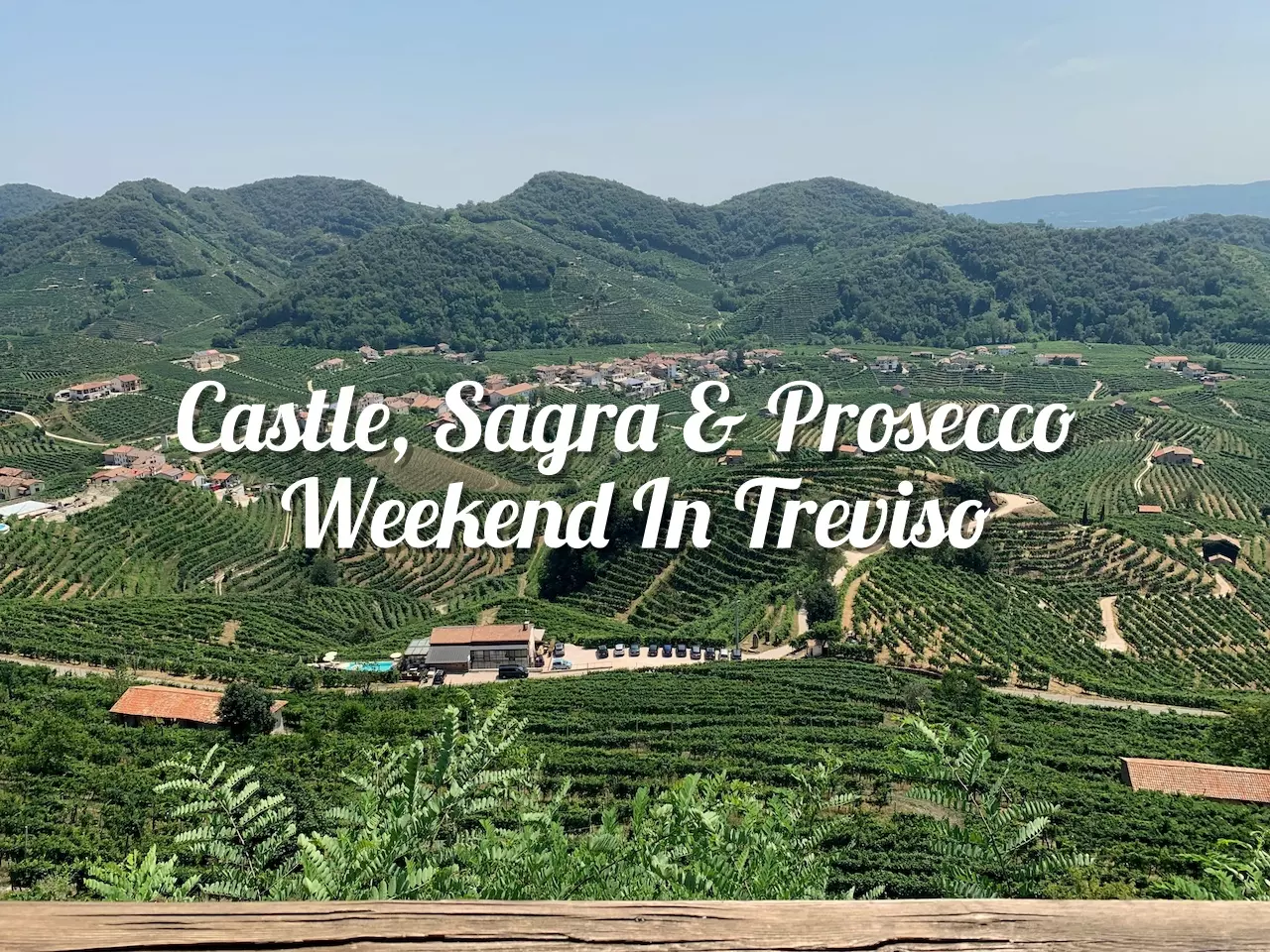 Beginning of July, we spent a wonderful and super relaxing weekend with our German friends in Treviso. Treviso, here, I mean the region instead of city. We stayed and visited Conegliano and Valdobbiadene, and drove through a few small towns in the area.
I've told that the locals are fond of their prosecco and white wine, goat cheese and mutton dishes, especially of wines. Well, I don't doubt. Cycling seems another obsession of the locals, why? Here, they've plenty of hills, of forest, of long flat roads or snake-crawling turns. We – a group of lazy tourists – did our serious Castel-ing and Eating!
Day 1 + ½   Prosecco, Medieval Castle and SPA
We've "drunk ourselves out" on arrival in Castel Brando's lovely garden. Not wasted, the lazy late breakfast was full of food and sun-light. We have to skip our lunch afterwards, and went for a blind walk in the castle, trying to open all the doors with our room cards – places hidden or not, didn't matter! What we found? "Abandoned terrace bar", locked gallery, backdoor of the theatre and access to the pizzeria, private terrace with a mountain view, half-floor museum and a short cut to our room! This was probably my kids-fun since a long while. Adulthood was brought back by a late afternoon SPA. We went from the outdoor Jacuzzi to the underground Turkish sauna, followed with a glass of unusual green spritz in the backyard gelateria while "sunset show" was ready.
This particular night, we drove through the famous 18-Uturn-tunnel Passo San Baldo, to the recommended restaurant by our Italian friend. This mountain road, now called SP635 is recommended for "fast & furious" lovers! It has traffic light, because there is only one lane for both directions. When it was our turn, we held our breath for those non-stop turns with climbing angle. A few times, we thought the car would hit the walls. What we were after for such a suffering journey? The hidden gem, Osteria La Muda, love it on the first sight! This is a place where you would warm up by the atmosphere and be amazed by the local dish like polenta with cheese as well as the creative dish.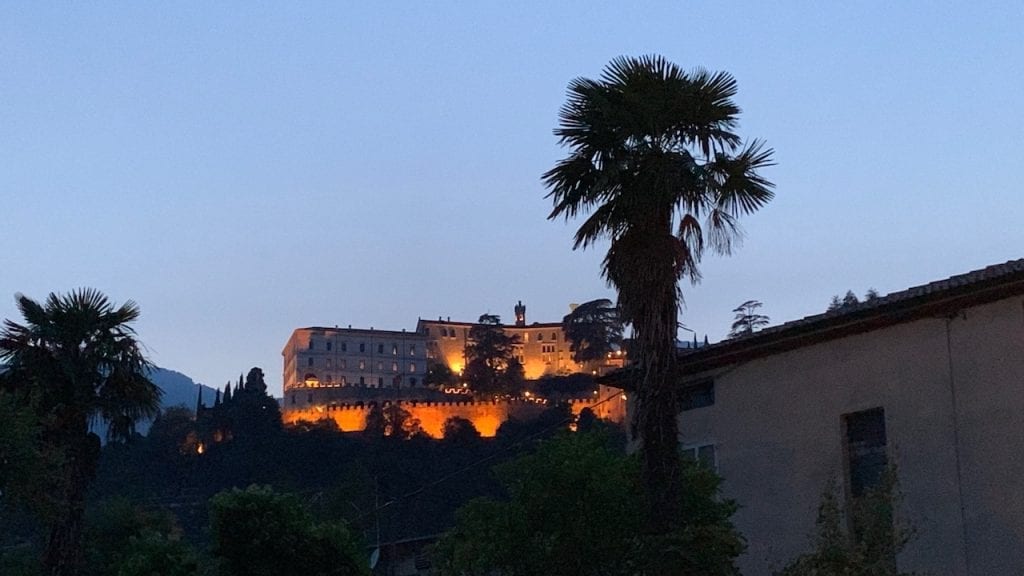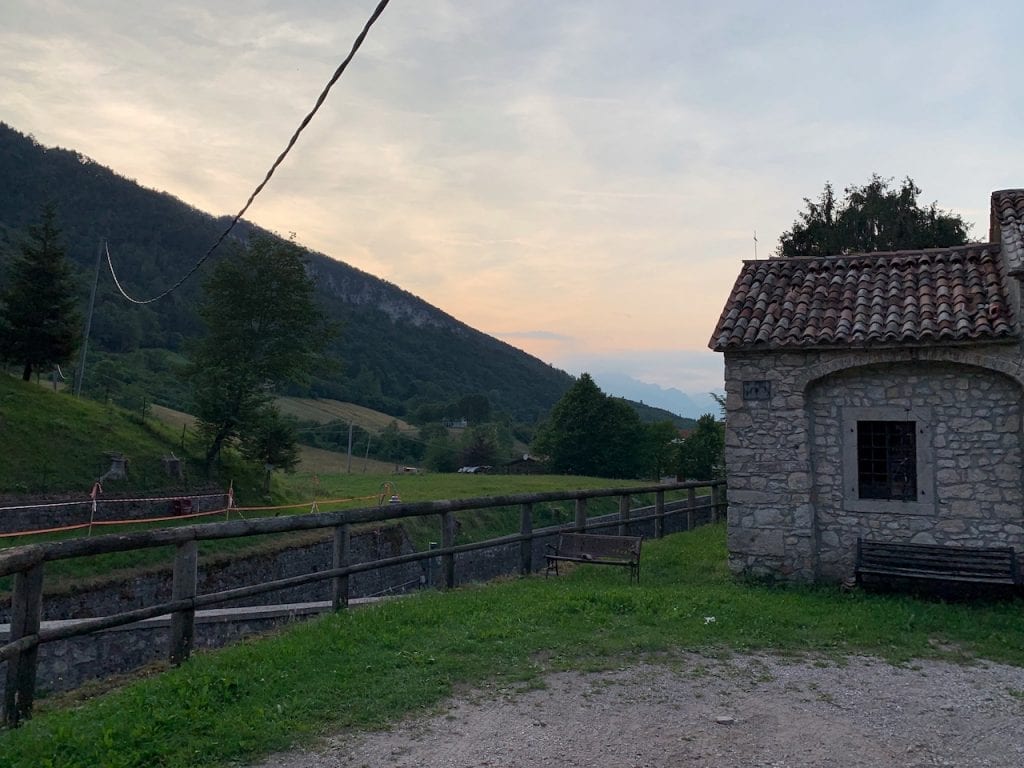 Day 2 – ½   It's all about Valdobbiadene
The day after, before our 6 hour drive to Rome, we spontaneously stopped by Valdobbiadene Prosecco area for the IG famous Osteria Senz' Oste. The place was just like its name. It has houses, hills, plenty of vineyards and beautiful table settings, even with a stock of fine Proseccos and local foods, but, no host – if you don't count those cute goats locked in the farm house. It is literally self-service. Of course, we won't be satisfied by eating and drinking in the hottest hours on the hill, instead, we searched randomly a restaurant, Salis, which turned out to be another recommendation to you.
Below I would like to share more details of the places we've visited.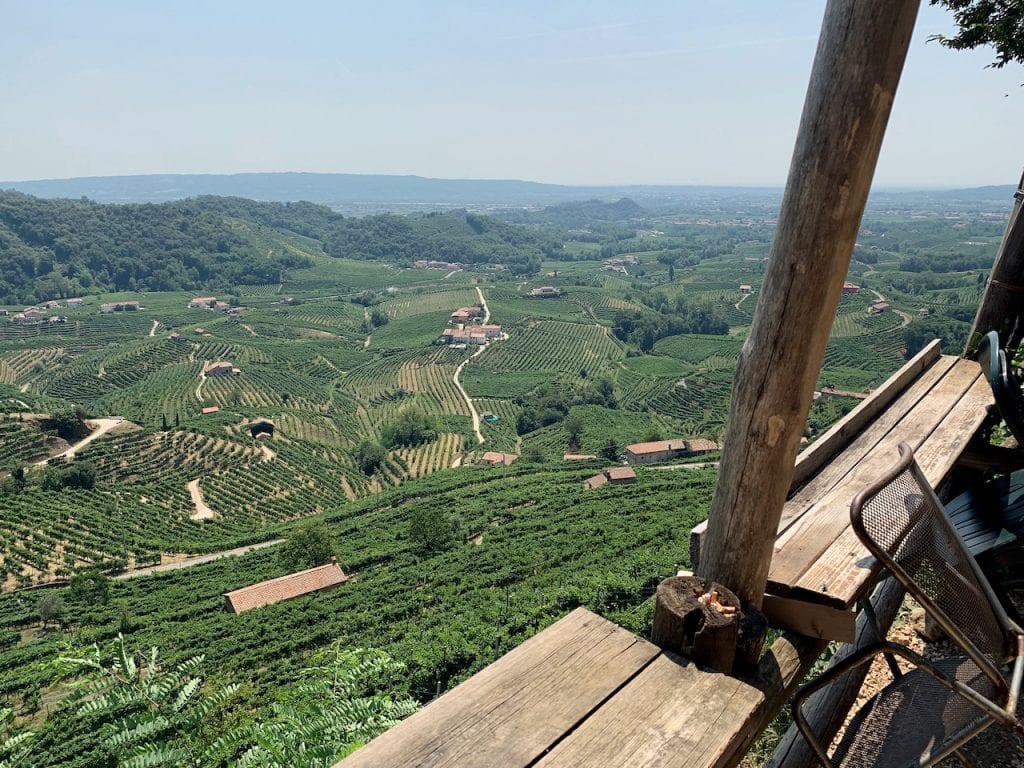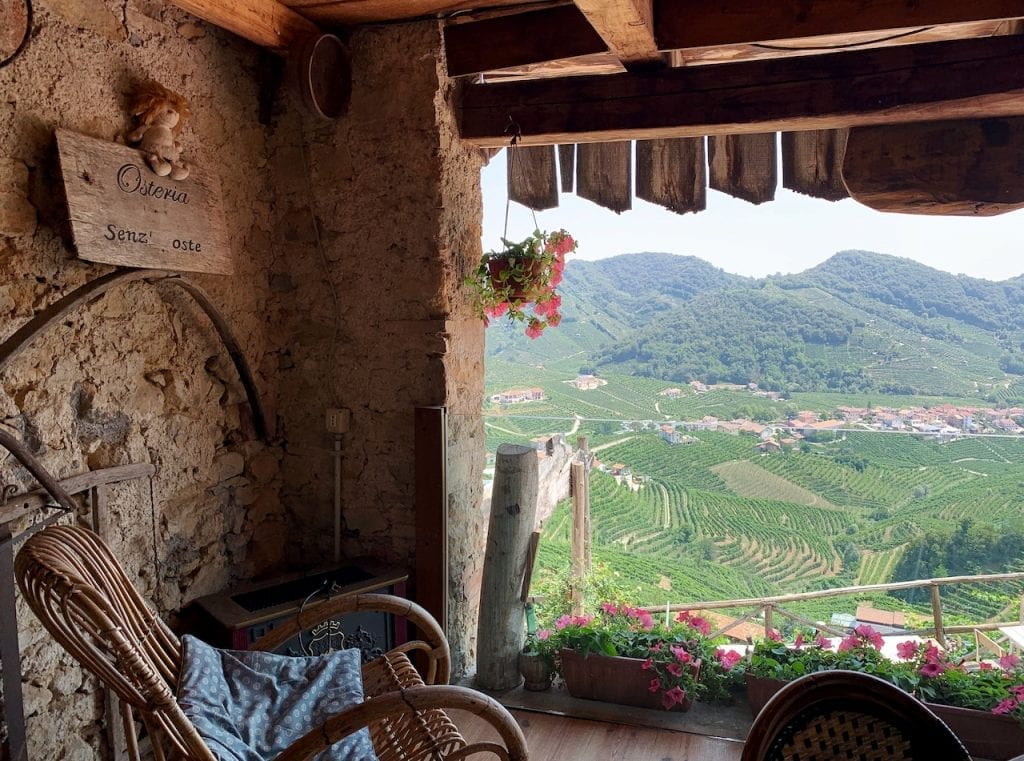 ~~~
How To Reach
Do consider a road trip.
As most of the beautiful places in Europe (not only in Italy), access is always a problem, even for a big bus is, normally, not possible. My suggest would be always, to rent a small car with a spacious back-storage design for your luggage or purchases on the way, gasoline-saving advantage, and do include the insurance!
Where To Stay
Castel Brando – This castle-turn-hotel, is absolutely a luxury weekend stay without a luxury price! We slept, explored, did our SPA and museum visits there. Did almost a little bit of everything in this medieval castle. I've written about it in my earlier blog post, if you want to read more details, check here.
 Address: Piazzale dei Rioni, 22, Porto Santo Stefano GR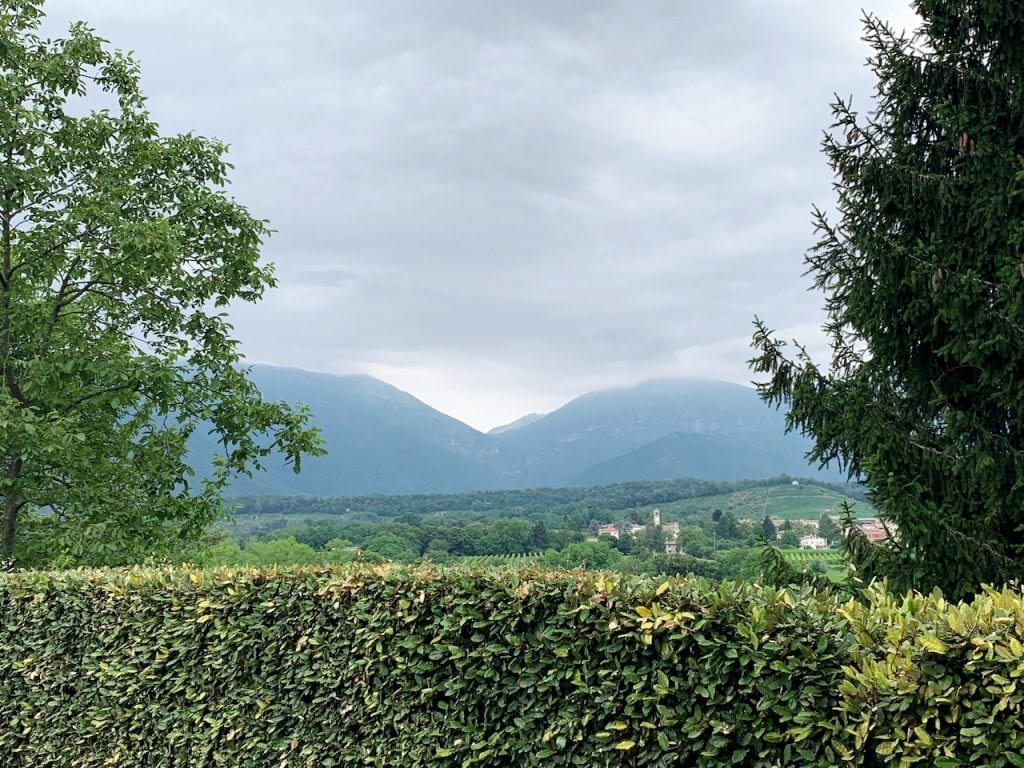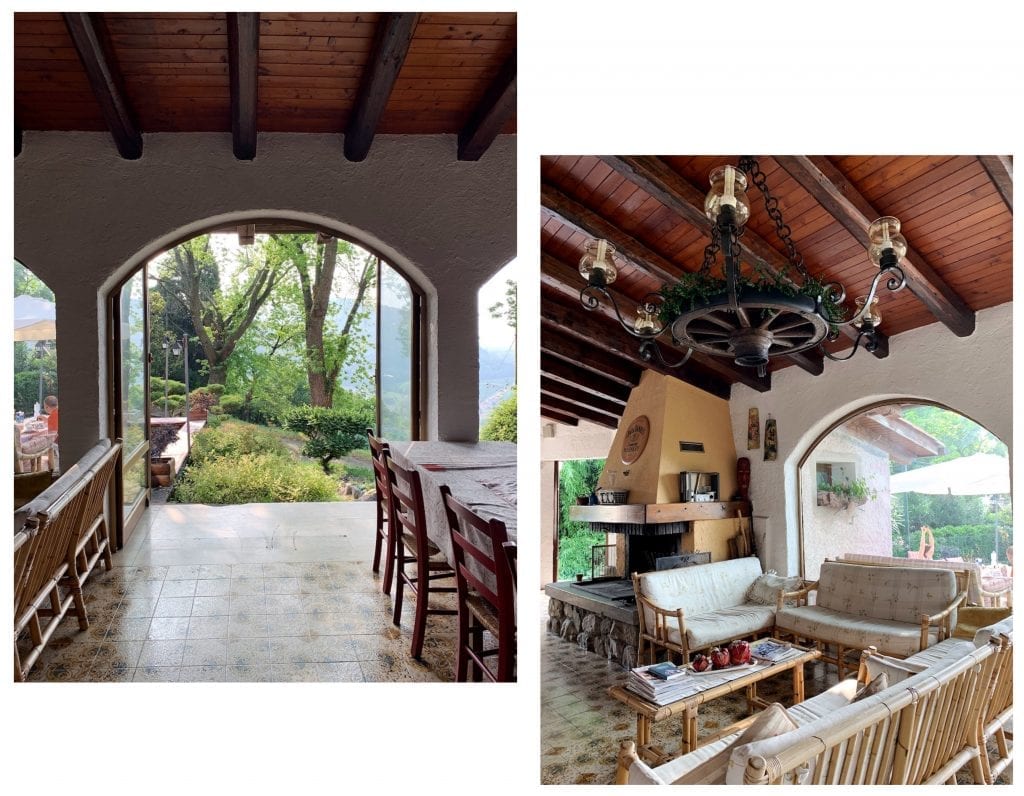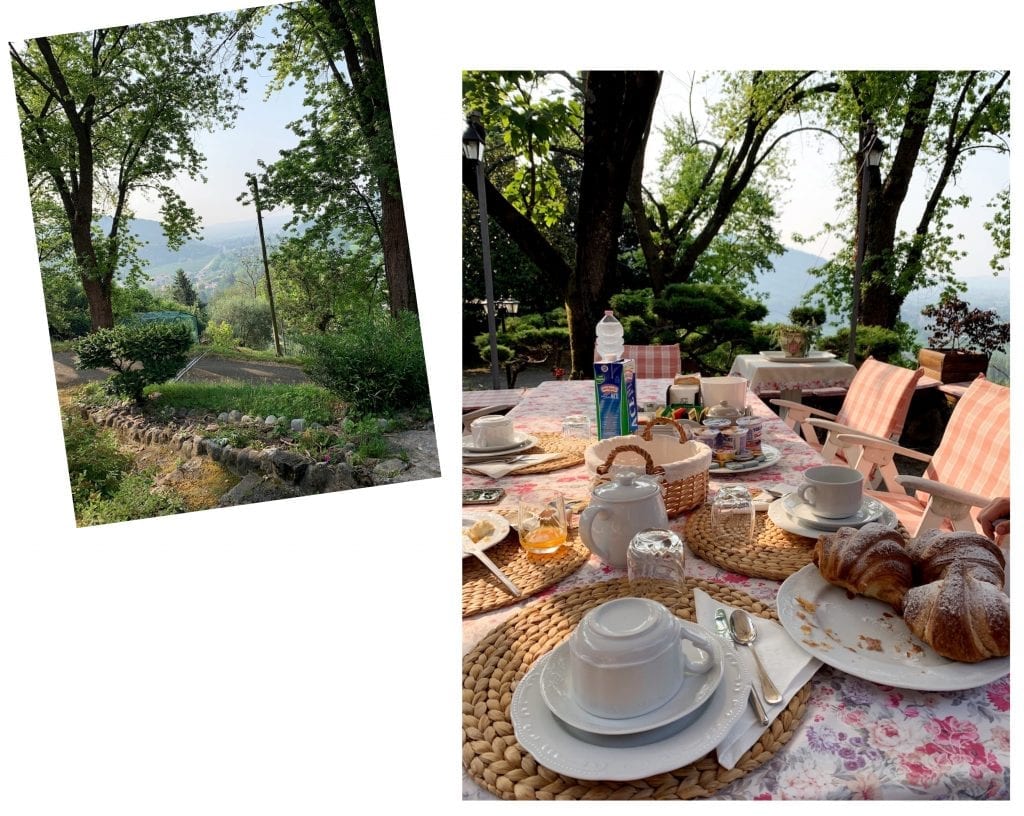 B&B Four Winds – An individual multi-level house dropped on the top of the hill but rounded by the "forest", It is run by a lovely couple and probably guided by their big ginger cat. The couple's collection in the house – the paintings, the vintage furnitures, and finally the overall color tones in the whole house – is very lovely, if you are not a straight modern-style lover.
My favorite is their lovely terrace, which normally we spent our morning hours with a table of Italian breakfast, there we could have the best view to the Follina town below, and normally in the summer, there is no fog to cover your view. In the morning, the owner will prepare the whole table with croissants, biscuits, yogurts… for us, and a cup of cappuccino or hot tea is always there. Typical Italian morning!
Address: Via della Croce, 13, 31051 Follina TV, Italy
Where To Eat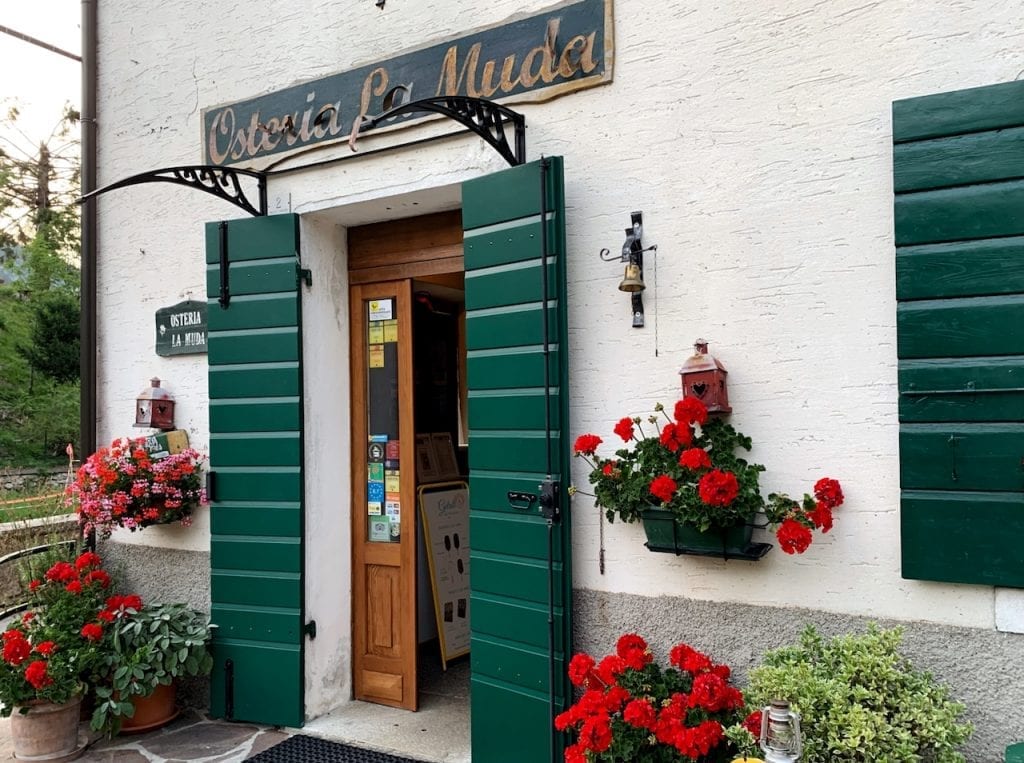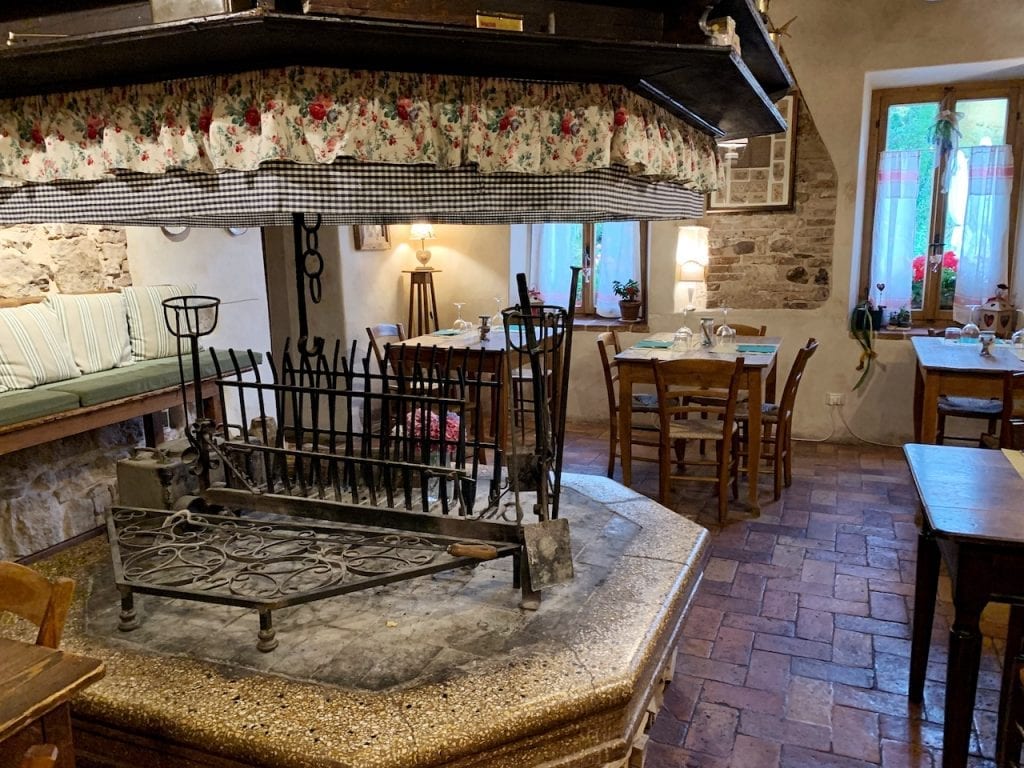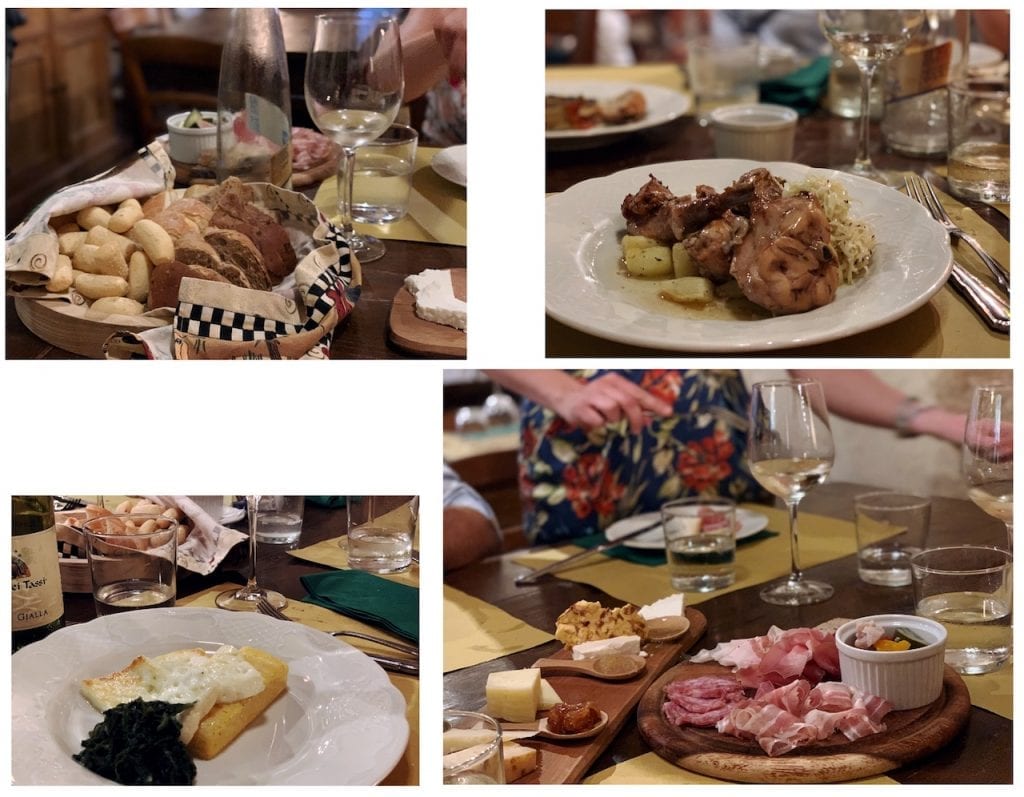 Osteria La Muda – Beloved family-run, hidden-gem, traditional restaurant, and it's a must visit place! The Osteria has a long nickname, "L'Osteria piu antica del Veneto, a Passo San Baldo dal 1470". Basically, this place as an Osteria has a long history since 1470, to serve probably the people who have to pass Passo San Baldo frequently for their mountain life. The young couple took over this place and placed the seed of their dream there. We've found some creative dishes – a big contrary to their extra-friendly dining room. The room was such an old family style, even with a big fireplace, to warm your feet in the winter?! That night, we seated on the old wooden long bench, tasted the "strange" cappuccino made from sea bass, and drunk enough in-house white wine first, and after red, of course!
 Address: Passo S.Boldo, 2, 31939 Cison di Valmarino TV, Italy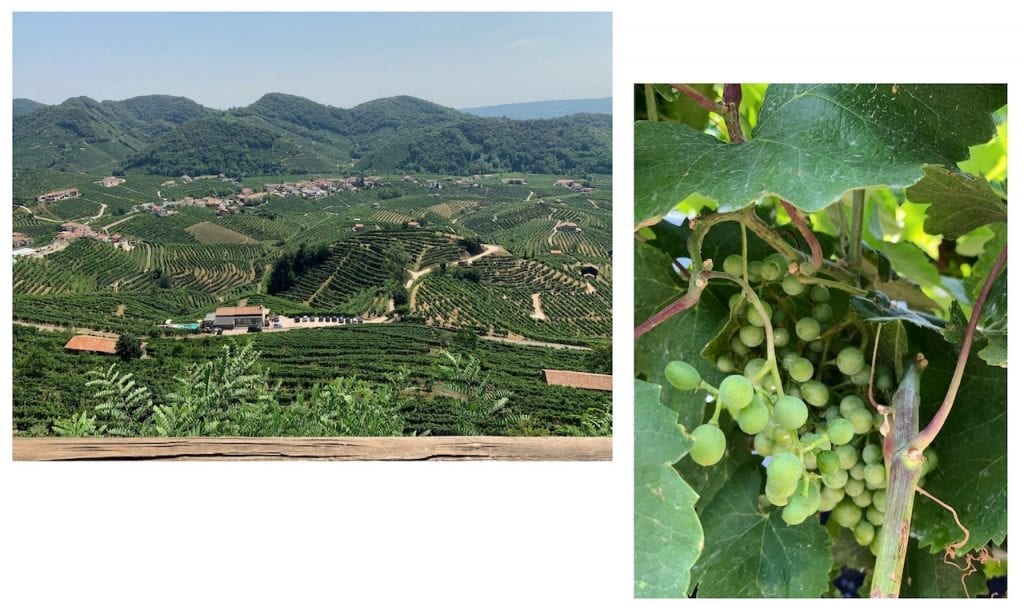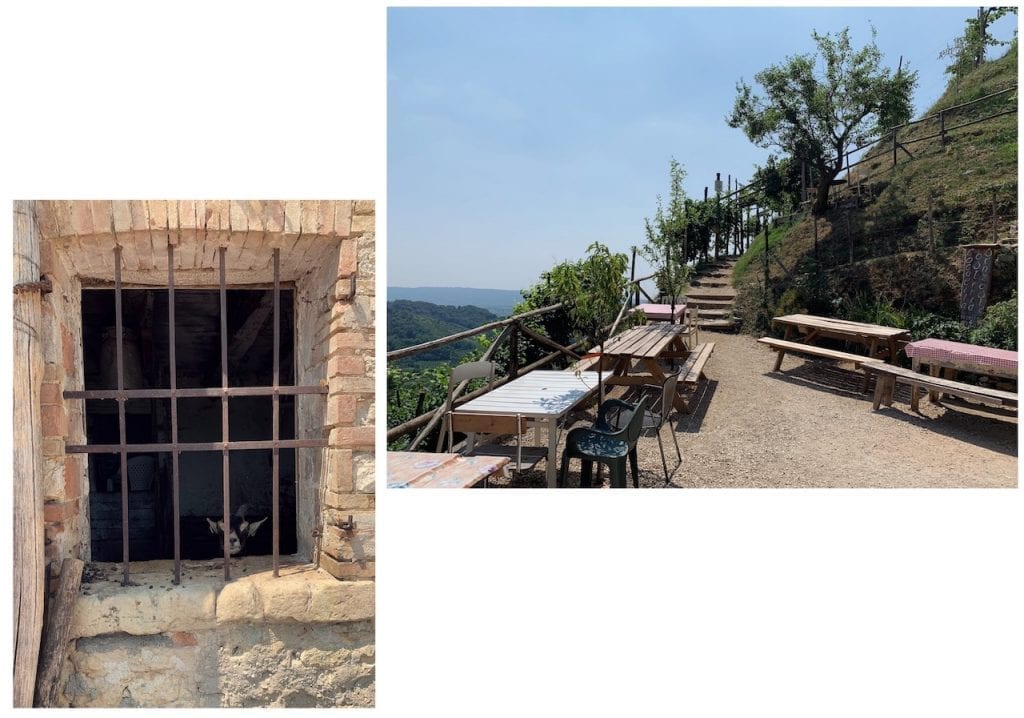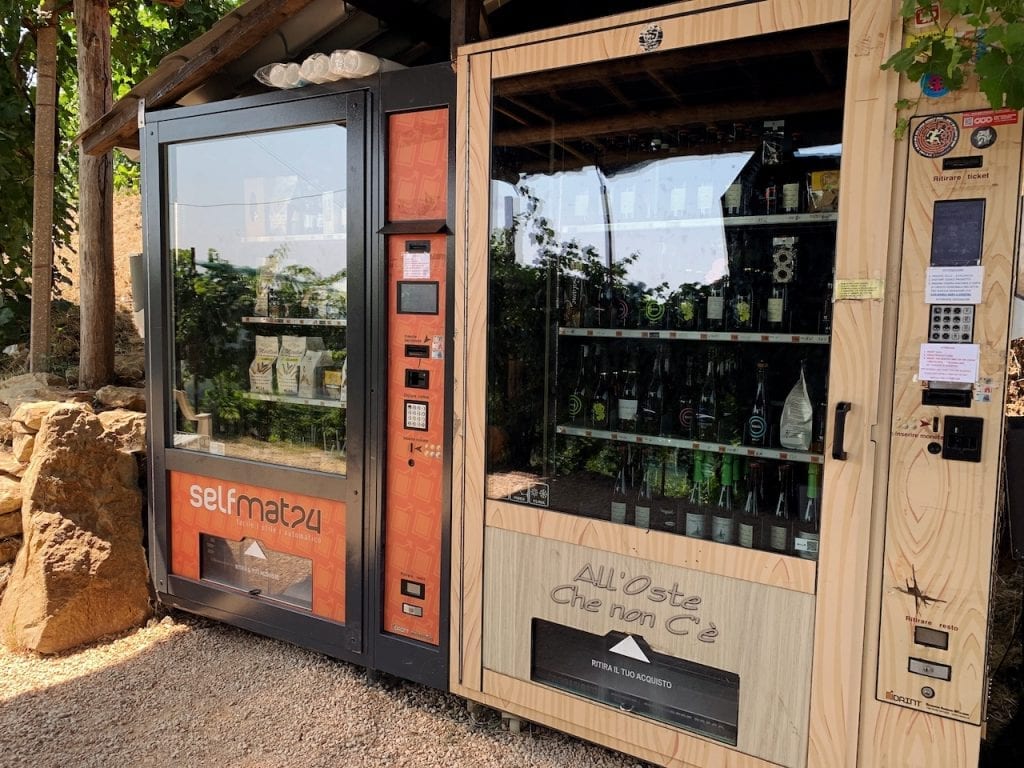 Osteria Senz' Oste – A crazy idea, an unbelievable Instagram effect. Probably this is the only one 24-hour running Osteria in Italy or even in Europe, it doesn't have even a host! It is on the top of hill among many others in Valdobbiadene, there, we find plenty of vineyards, a farm house which is the home of few goats, they don't smell, no worries. Whatever their scattered handmade wooden benches, or the colorful iron-made chairs and tables, all are placed perfectly in the terrace, in the garden or on the hills, next to the well-grown vineyards.
Tourists come and leave with their maximum freedom. Leave a message on the wall (on a paper pad, not write on the wall directly!) or if you are in a mood of a glass of prosecco with a bite of local cheese and salami, just grab a bottle and a package of salami from the fridge; there are disposable forks and knives. It's free? No and yes…!  A paper next to the fridge tells whatever you wish to leave at the vintage cashier, would be ok, just please cash only!
Getting several steps up, we found more ideal picnic places, and THE VENDING MACHINES for a few local proseccos. What an experience!
 Address: Str.delle Treziese, 4, 31049 Valdobbiadene TV, Italy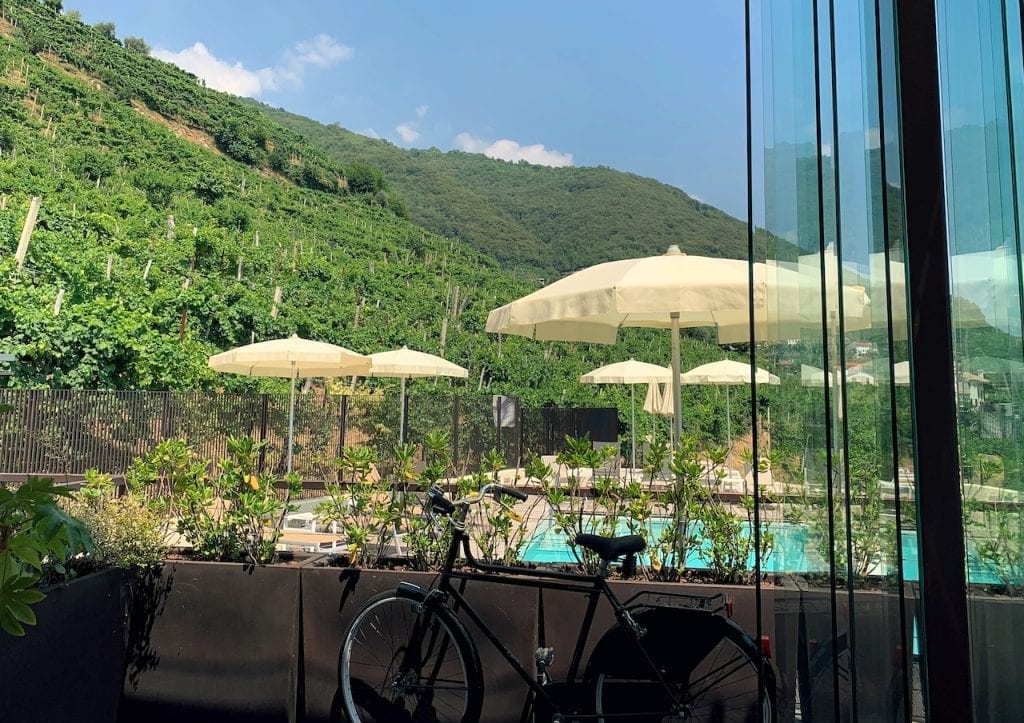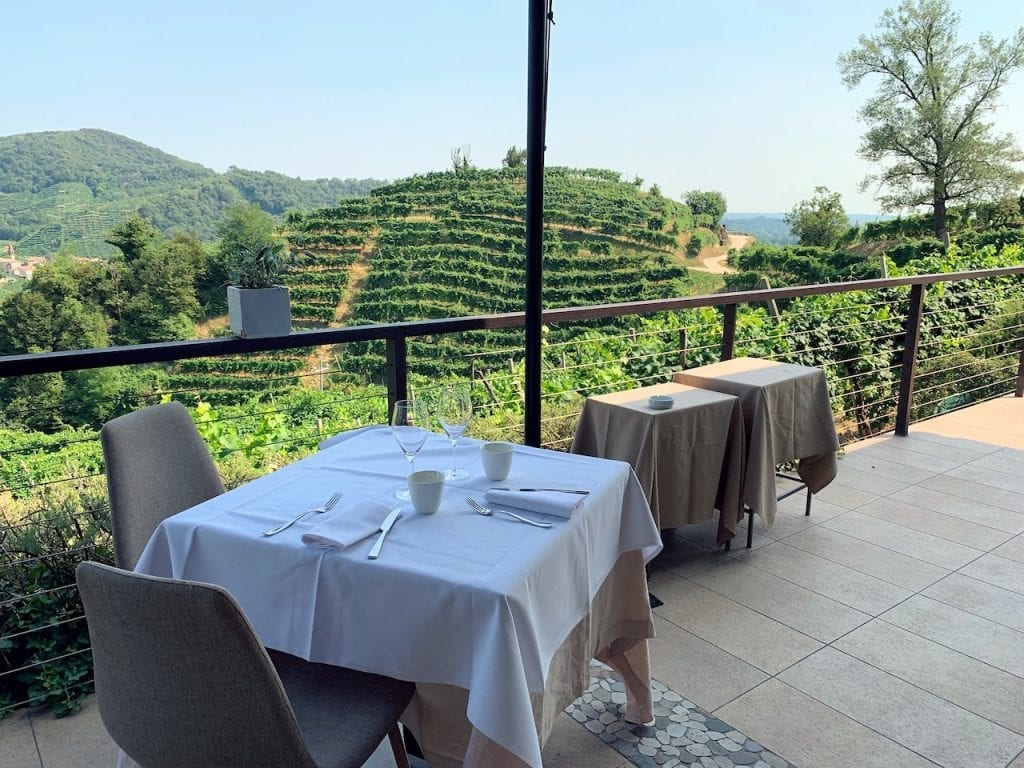 Salis Ristorante Enoteca – We found this fine-dining / agriturismo restaurant, just a few turns below Osteria Senz' Oste. Looking out the greenish Valdobbiadene, with a cute pool next to our table, their outdoor dining terrace deserves 5 stars! Local cuisine was presented in a picture-painted way, we were pretty surprised to experience Valdobbiadene's high quality. My favorite was the Deer Carpaccio with fresh berries and some nuts, matched perfectly with the local Prosecco. Fresh, fresh, and fresh – nothing more you need for this hot summer days!
Address: Str.per Saccol, 52, 31049, Valdobbiadene TV, Italy