Trapani is the second long stop of our Sicily trip. The feeling of Trapani is close to the cities in the Puglia region of Italy. The city is small for tourists who remain near Centro Storico but big for the locals. Not like Palermo, Trapani doesn't have rich culture nor royal heritage, but SEA and Sicilian lifestyle!
The city is in a long shape from the mountains stretching into the sea. The mini Centro Storico is right on the sea-front. At the narrowest point, we can see the sea on the other side. You might think we spent very little time and effort to explore Trapani? Reality is, Trapani offers us so many happy moments that I'm sharing with you my Trapani City Guide right now.
It doesn't hurt to have a bit of Trapani city history first…
Trapani, with its ancient name Drepana (the Greek word), is a land conquered by Carthage, Romans, Arab, and Normans in ancient history. Trapani city has a long but irregular shape of coastline, naturally, the locals work and live on salt, fish, marble stones since their ancestors till today. 
I was a bit disappointed when we just entered the city. The straight and fairly wide driving lanes with modern buildings with the storefront on the two sides don't look like Sicily nor Italy. However, Trapani is one of the most bombed towns in Sicily during WWII. I shouldn't blame it, right? 
Trapani's Centro Storico is where we visited on the first full day. It is very small and surrounded by the sea on both sides. There are a couple of churches to visit and the tiny houses in half-Baroque-half-Arab style are ideal for a photo. 
The most famous sightseeing inside Centro Storico are:
Ligny Tower City Museum is originally a watchtower. From there you can witness the Tyrrhenian sea and Mediterranean sea encounter each other.
Piazza Mercato del Pesce is a famous night-gathering place for young people in the city and some occasional events.
The Cathedral of San Lorenzo, was built in the 15th century but restored in the 18th century.
Chiesa del Collegio dei Gesuiti, is another baroque-art church in the city center.
Corso Vittorio Emanuele, is a short main street not only housing the two churches, but also where the locals hang out after sunset. Gelato shop, bar, restaurant, enoteca, wine bar, are all you can find there. Don't be surprised that you find the same guy or girl walking back and forth in this street in a night. They enjoy doing so.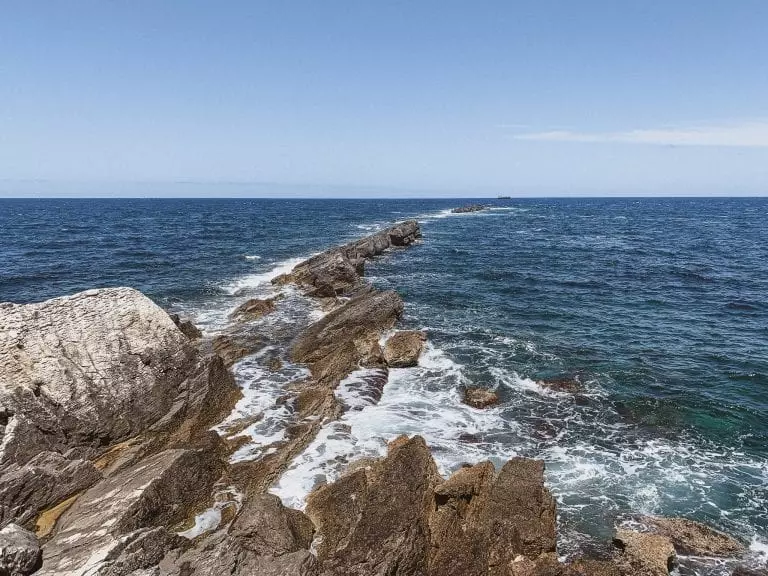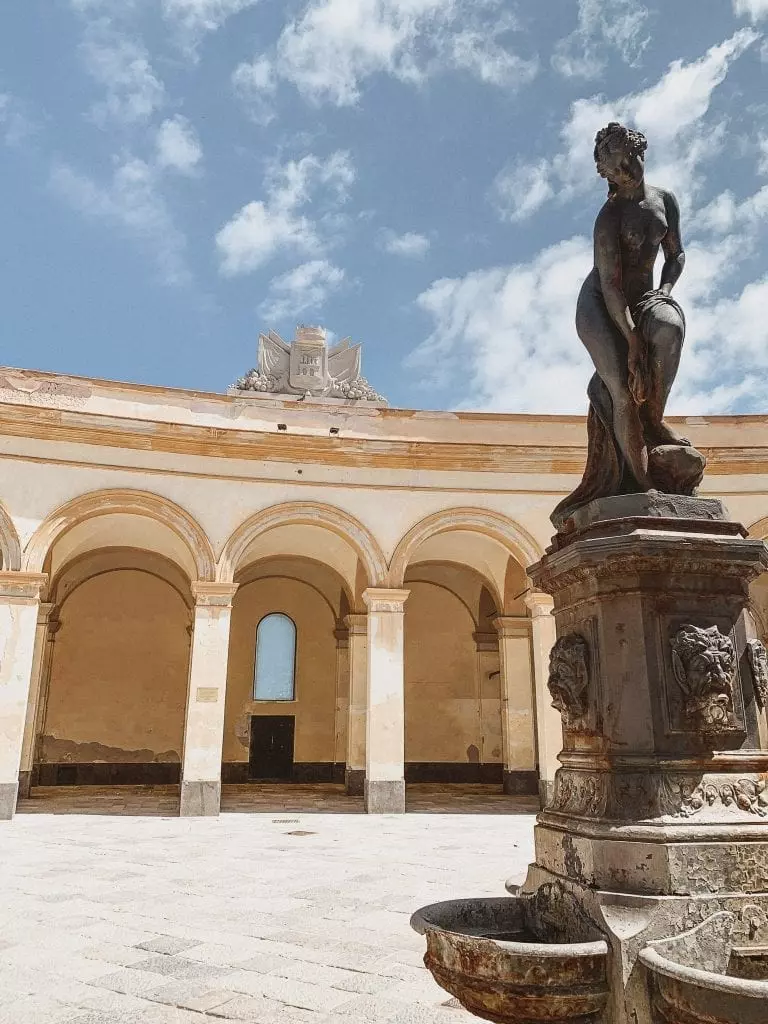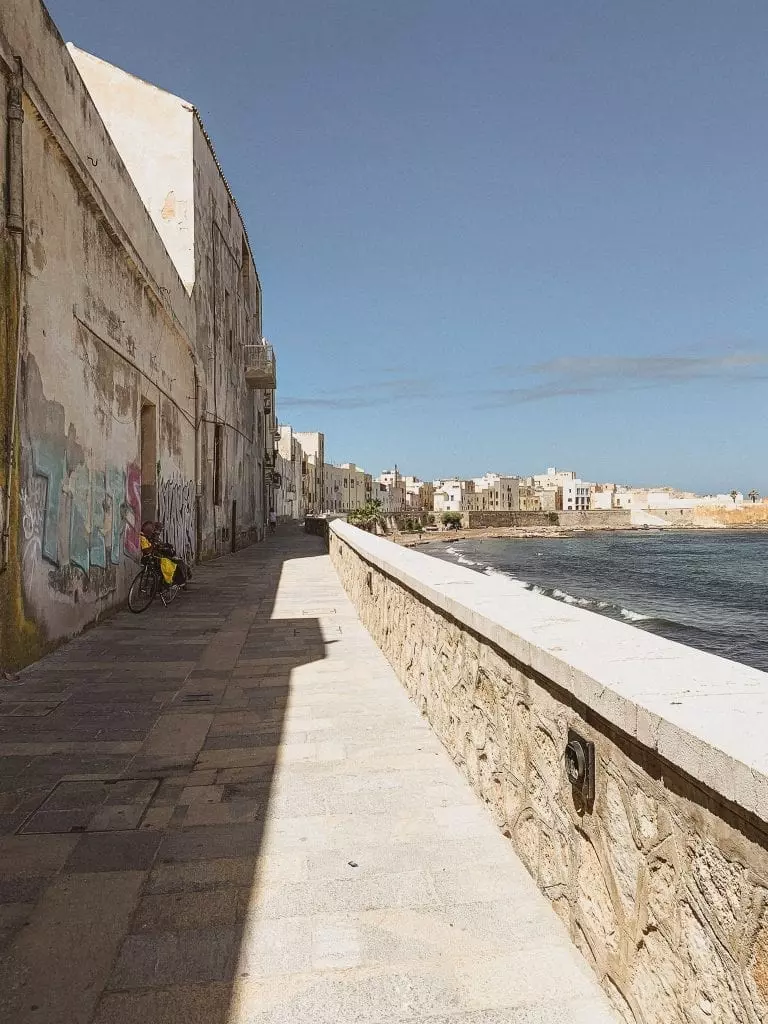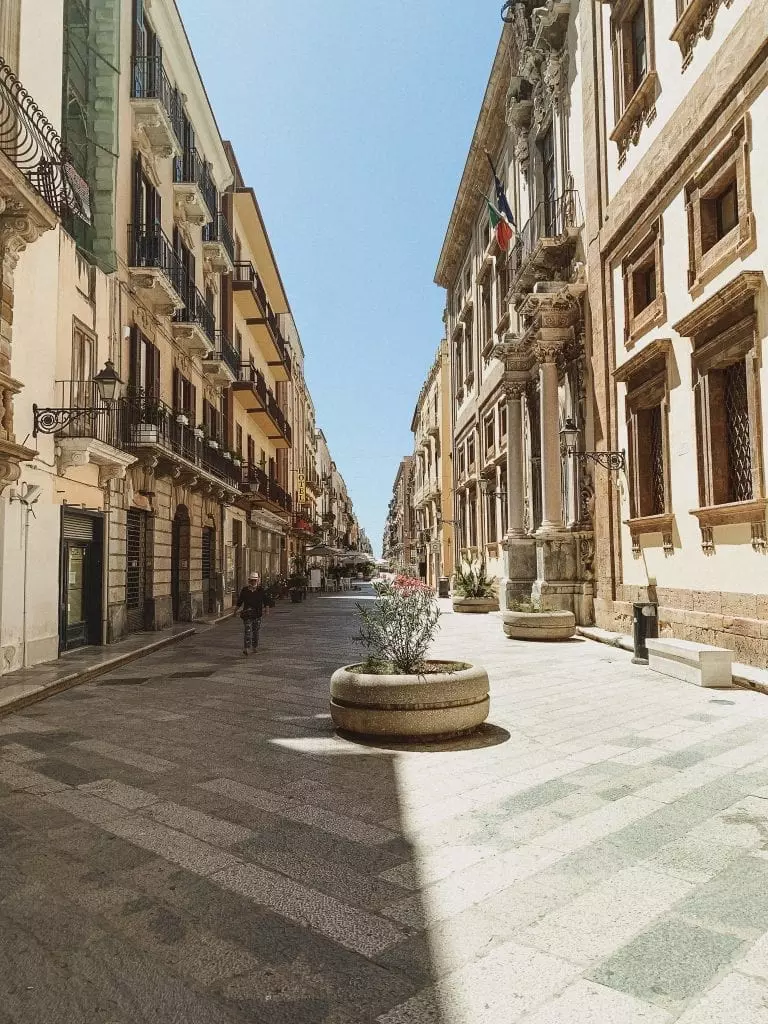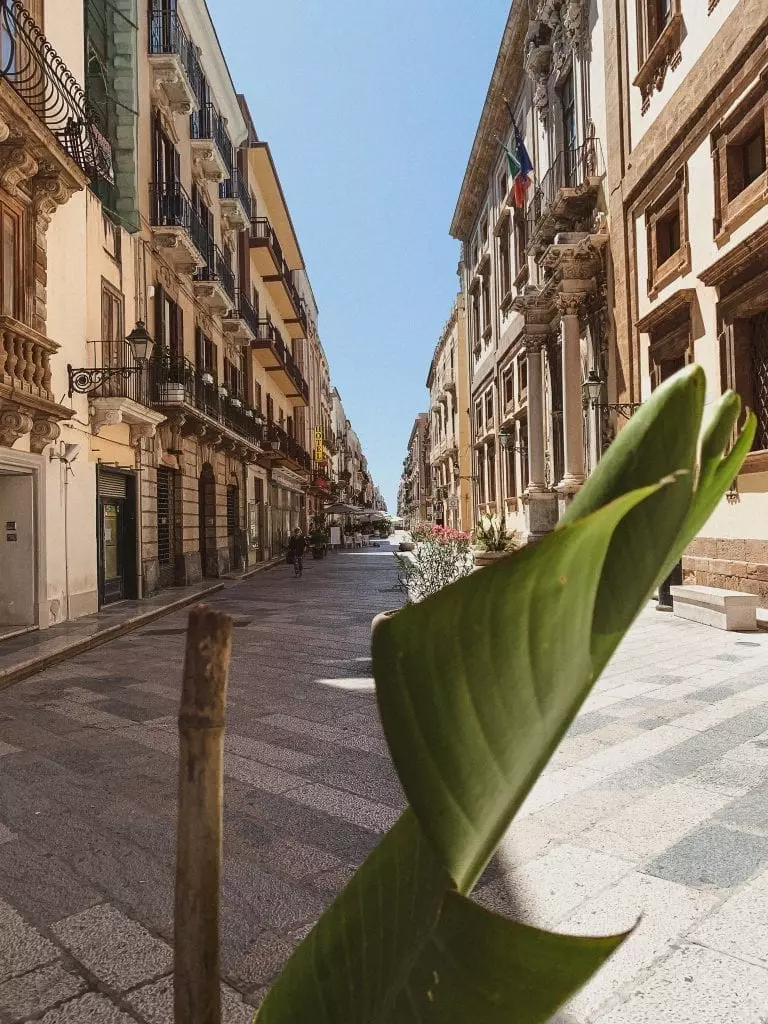 The most famous sightseeing outside Centro Storico are:
Madonna di Trapani (Basilica Maria Santissima Annunziata) was built in the early 14th century and rebuilt in 1760. You can visit a marble statue of the Madonna of Trapani inside.
Museo Regionale Agostino Pepoli is the art and history museum in Trapani, where the stories of this land and Sicily are well introduced.
Where to eat and drink in Trapani
Similar to any other cities or towns in Sicily, seafood is always the topic, however, lamb is quite common on Sicilian's tables.
In Trapani, couscous cocked with "zuppa di pesce" is the NO.1 signature dish. The chef lets couscous cook slowly inside the mixed seafood sauce until the "soup" is absorbed. You can find this dish almost everywhere in the Trapani region, and it's a must-try!
Apart from that, everything related to seafood is good to give a try. We find raw fish (similar to fish "carpaccio" or fish tartare), grilled fish and octopus, deep-fried small octopus or little local fish, and more.
Here I have a list of restaurants to try in Trapani, which is recommended either by our Sicilian and Trapanese friend or our Airbnb host.
Ristorante La Petita da Gianni
It's outside Trapani Centro Storico, but well known by the locals. You can find all typical Trapanese traditional seafood dishes there. We tried our first Trapanese couscous cooked in seafood soup there.
Recommended by our Sicilian friend, it's truly a local place. I'm not sure it's because of Covid-19 or not, they have the takeaway option only. All pizza is made upon the order. The good thing is everyone is happy with the hottest, most freshly made pizza. The bad thing is you have to wait for a few minutes if you are so lucky that there're no others on the waiting list.
Trapanese pizza is different. I called it "the ancestor of Pizza Hut" as the pizza base is thick, heavy, and filling with more-than-you-can-finish toppings. We've ordered a few Trapanese local flavors, for example, "Rianata" and "Araba".
Thanks to the daytime wandering, we had our best pizza view that night. We walked to Spiaggia delle Mura di Tramontana where offers few benches right in front of the sea.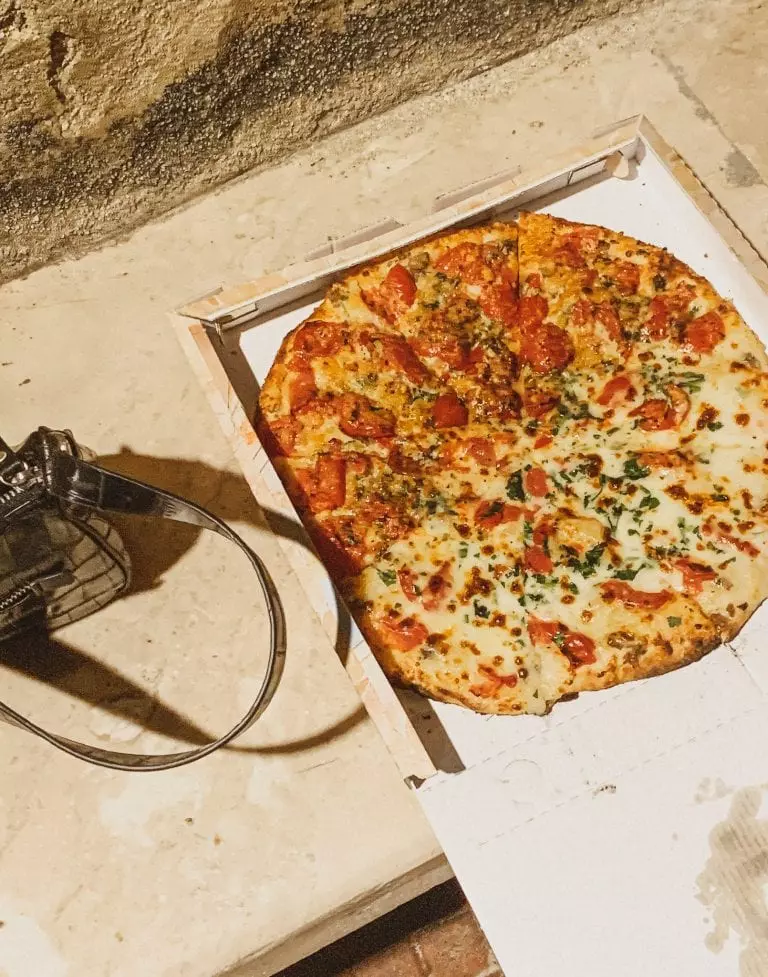 We picked this pizzeria randomly as the night before when we passed the seaside, it was 200% full with crowds on their outdoor tent. Their pizza is 70% Trapani style with 30% Neapolitan influence. Be cautious, because the potion is killing!
Salamureci Ristorance e Camera
We spent wonderful lunchtime with Salamureci Ristorante, and it turned out to be a boutique hotel in Trapani city center as well. They serve traditional Trapanese dishes with a selection of seafood, meat, and vegetarian options. Their starter, "CAPRESE DI GAMBERO ROSSO DI MAZARA CON GRANITA DI POMODORO E OLIO EVO AL BASILICO" is a must-try! It is not only beautifully made but also tastes amazing.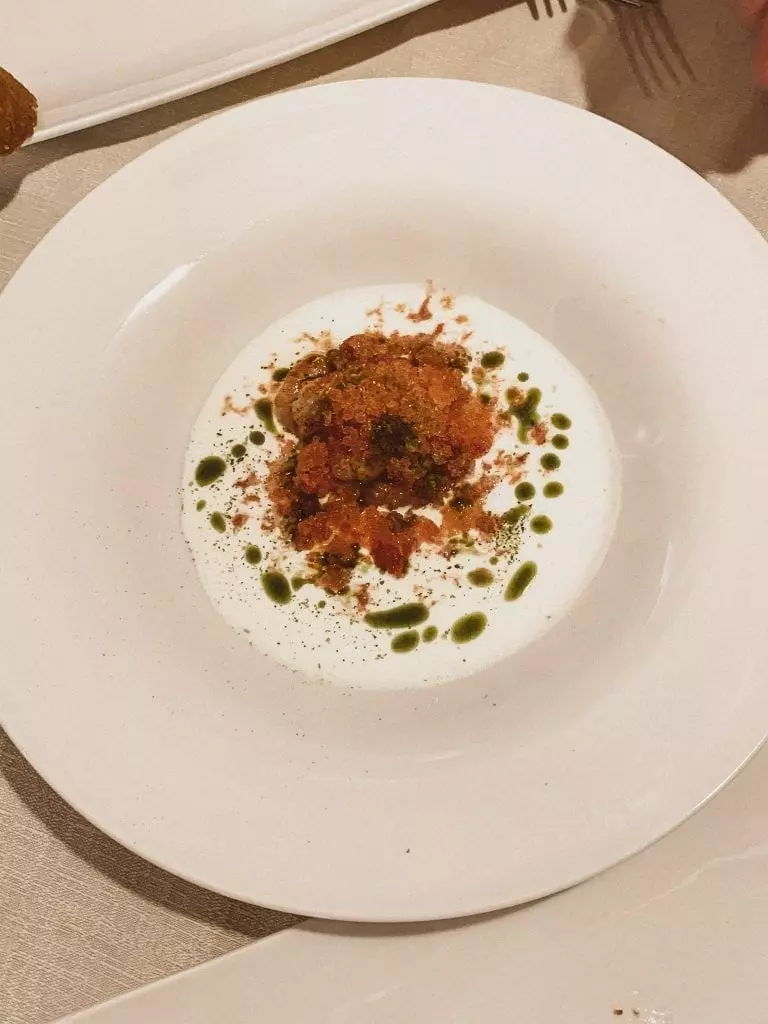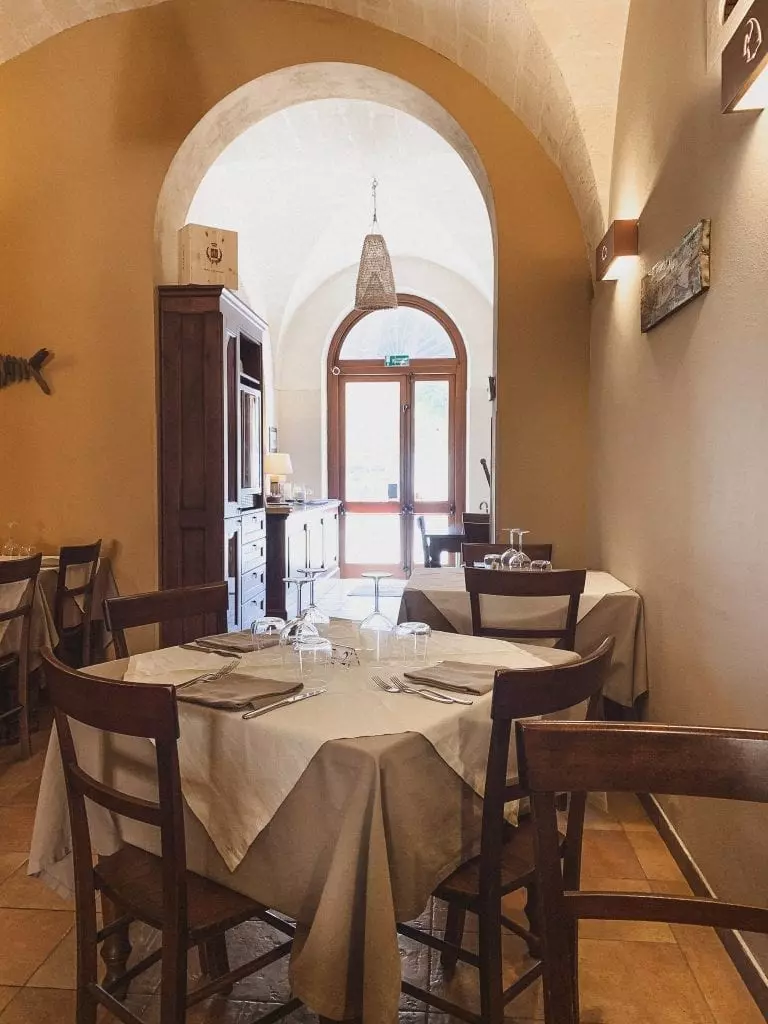 Right in front of the sea, it is a perfect place to have the most amazing gelato with brioche (Sicilian style) in the sea breeze. They've got some interesting flavors, such as chocolate with chili peppers. However, some Sicilian local flavors such as pistachio are what you cannot miss.
Big surprise! We've got this name from a local in a bar. The photos from Google Map showed us a traditional restaurant, however, when we were there the next night. It turned out to be super fancy and modern, with the latest Latino pop soundtracks. It is a place for a perfect Aperitivo night. Apart from small snacks along with a classic Italian cocktail list, we also tried their mixed seafood platter. The platter… is not for 2 persons but 4!
Antica Trattoria Diegolina
Diegolina is outside Trapani city. We went there with our friends in the town. When you do this with the locals, especially Sicilians, you know the quality is promised. The restaurant has the most traditional Trapani dishes, but not limited to seafood options. They are famous for meat (including Fiorentina) among the locals. Plus, you can try to talk with the manager, who will throw tons of off-the-menu options.
I love Tenute Adragna, this tiny wine bar at the end of the famous restaurant and bar street, Corso Vittorio Emanuele. Nothing fancy. We got our wine from the wine barrel directly and drank while sitting on the floor outside the shop. It is the best way to experience a low-key night like the locals and get "drunk" with the strong Sicily local wine without breaking the bank.
Beach or Seafront in Trapani
Trapani's coastline hugs its Centro Storico tightly. Spiaggia Vittorio Emanuele and Spiaggia delle Mura di Tramontana are facing to the Tyrrhenian sea. Both of them have public beaches, however, the beach is in a long shape with stones. It's perfect for a sunbath but not for swimming. Near Piazza Vittorio Emanuele, there is a large bay area artificially built with huge rocks to block the strong sea waves. Some locals go there as well. 
Facing to Mediterranean sea, it's Trapani's port. The area for a safe and decent dip is closer to the tip-top of the mainland. It is a small area but the water is greener, clearer and it seems like even fewer locals go there. Similar to the other side, it has huge rocks forming up a long line to create a quiet bay. As far as we can see, the whole area keeps quite low sea level.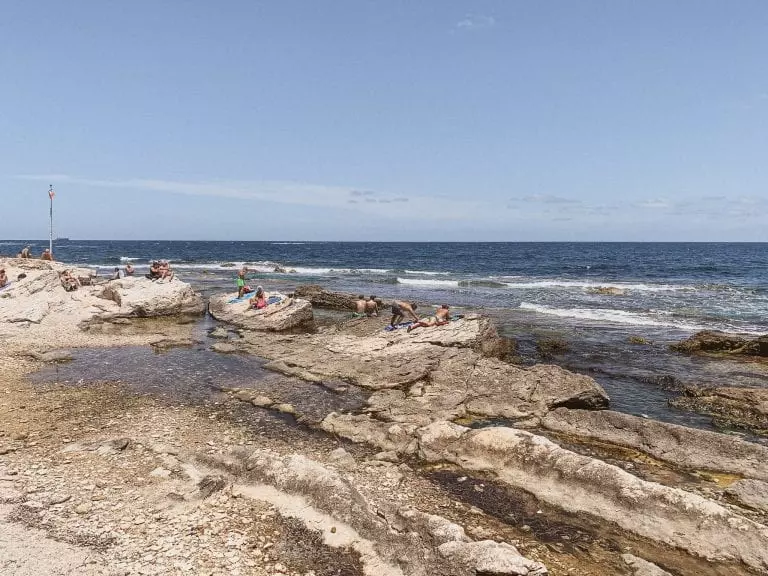 When in Trapani, adopt the Trapanese Lifestyle
Get up before the Sun can "kill" you instantly. I love the locals do their jogging along the long coastline.
Hide from 12 noon till 5pm. No joking, the first day we spent a couple of the hottest hours wandering the city center, and I believe we are the only human beings there! My suggestion to enjoy those hottest hours is either escaping to the mountain city, "Erice". Or, head to any beach nearby.
Social life starts after 5pm. When the clock hits 5 in the afternoon, we could see the bars went back to life slowly. The locals love grabbing coffee, catching up with some friends for long talks, and do their people-watching from 5 till midnight. 
Sunset hours are the best. From 7pm, the sun starts to settle in Trapani. It brings the sky from orange to pink, then to purple. Believe me, that 1-hour sunset "show" is the best I've seen!
CousCous: CousCous is the signature dish in Trapani, not only for tourists but truly for the locals. They like to cook it in the seafood soup slowly so that the soup is all absorbed in the end. It's also a light-weighted summer dish.
Granita or Gelato with Brioche after dinner. Probably the temperature is too high during the day, so the locals prefer hanging out and eating gelato after dinner. The busiest hours of the local gelato shops ("Gelateria") are definitely near midnight hours. 
Trapanese Car-disco: Not sure whether it's popular to do so in other places or countries? It seems that midnight is the official party time for young people in Trapani. They drive their little SMART or old-to-vintage Fiat, with the speaker to the loudest and all windows down. Normally, they will take rounds not once or twice, but many. No worries, we weren't bothered while sleeping, on the opposite, it was such a local experience for us.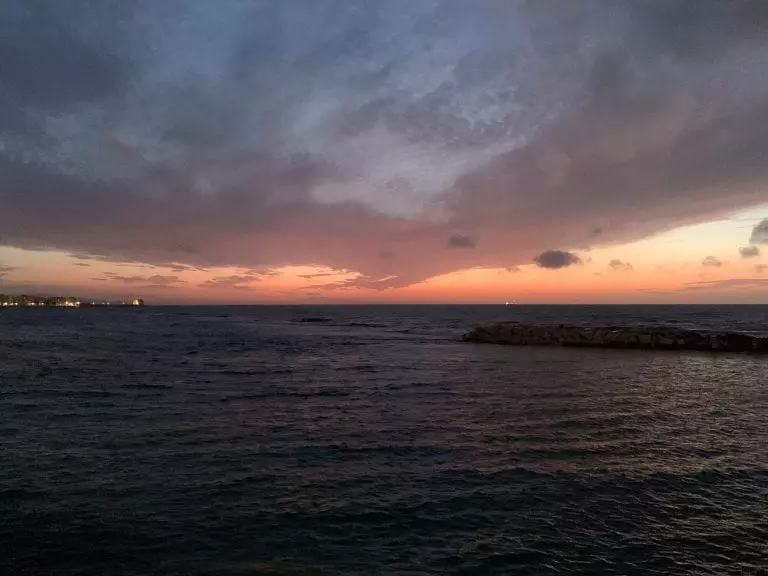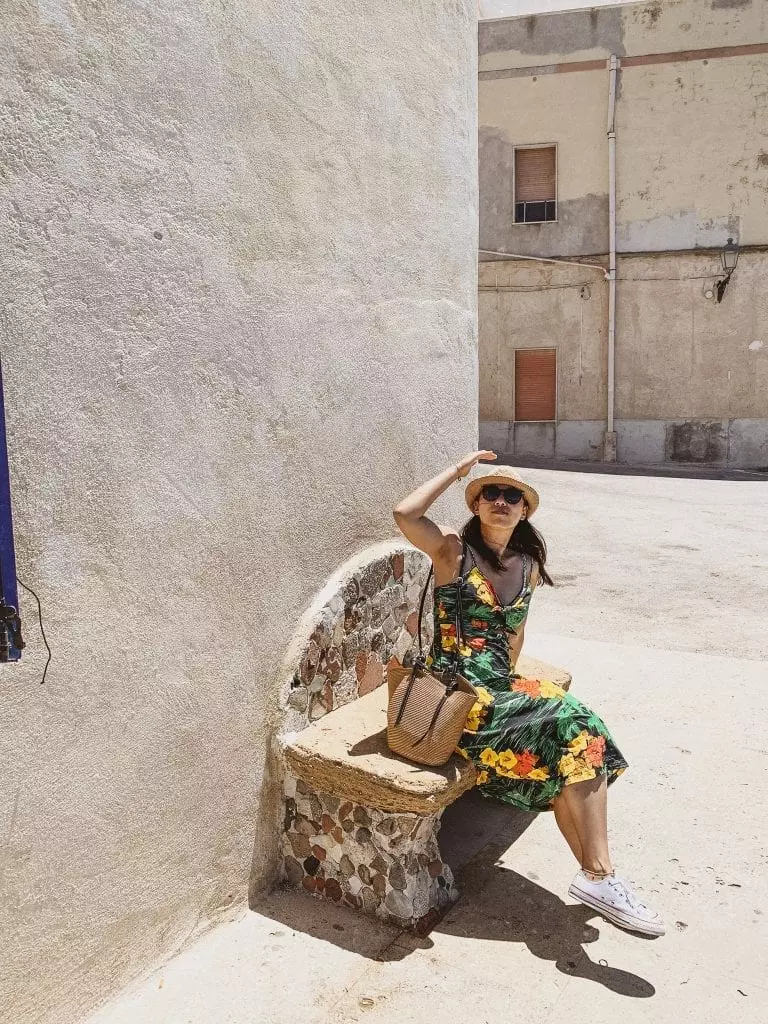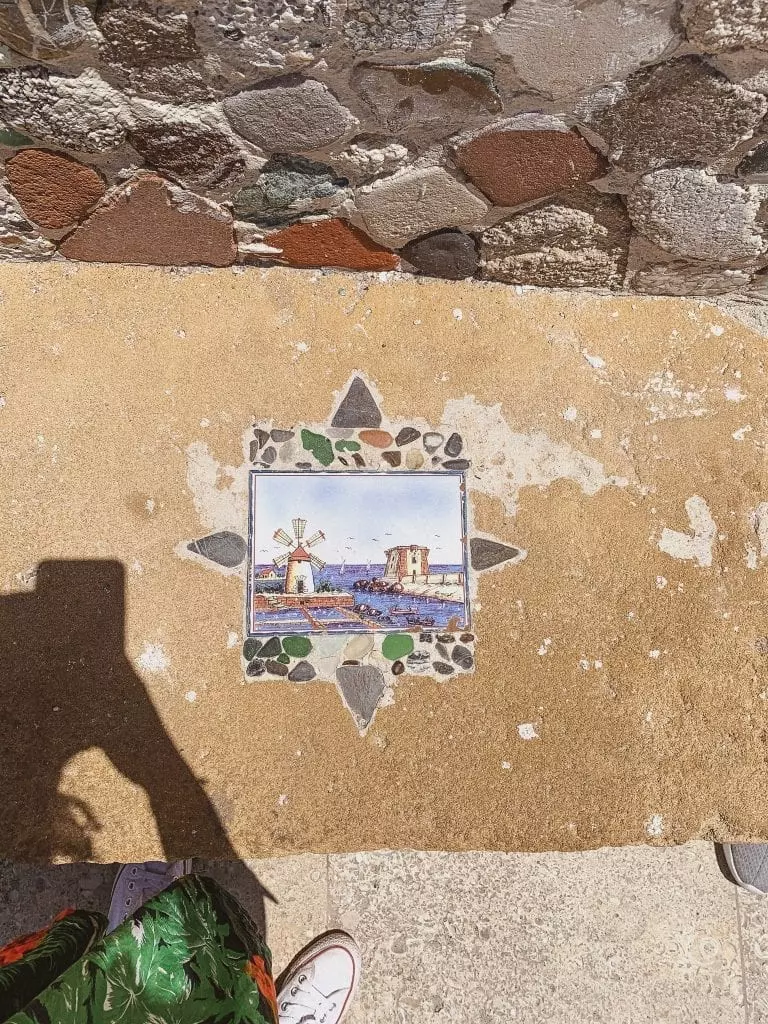 Nearby places to explore from Trapani
Erice: The medieval stone city on the mountain near Trapani. Normally you can take a cable car from Trapani, however, the service is held due to the pandemic situation. You can visit the castles and the churches there, and don't miss the most famous pasticceria.
Island hopping to Favignana and Levanzo: Favignana and Levanzo are the two famous islands of the Trapani region. You can spend a day or two by taking the ferry to the islands or join a speedboat or sailing boat trip like we did with Mareandmore tour.
Hidden Beach: Near Trapani, there are plenty of hidden beaches to go to. Comparing to the bigger ones with commercial facilities, those are more authentic and beloved by the locals. We went to San Teodoro on our last day in Sicily, and we cannot love it more!
UNESCO Saline: The coast between Trapani and Marsala is famous for sea salt making since ancient times. There is endless saltpan ("Saline") in that area and it is also the UNESCO area for many birds. We drove along the Saline path and simply pulled over for 10 to 15 minutes when we wanted, especially when we saw the pink saltpan.
Marsala: If you are an Italian wine lover, Marsala should be a familiar name. Marsala is a small seaside city near Trapani and it has the most famous Marsala sweet wine, as well as the famous family, Florio. The city is "dead" in the day, but crazy in the night because it is filled up with the wine bars. We also booked a small wine tour with Cantina Florio, which I recommend as well.
Tonnara di Scopello: Instead of going south, you can also head to the north area from Trapani. The most beautiful is Tonnara di Scopello, which I talked about it here.
Riserva Naturale Orientata Zingero: It is actually between Tonnara di Scopello and Trapani region. The huge national park is rich in its hiking trails, beaches, and caves.