We think our Sicily trip will be full of salty water, however, it turned out to be 50/50. This biggest island of Italy, was a free land and a kingdom with pride. I didn't expect such rich history and beautifully blended culture background there. Isola delle Femmine, it is a small seaside city near Palermo and Capaci . Isola delle Femmine, is also the name of that tiny island which is smaller than a dot on the map. We just pulled over our car shortly while passing the city, and you know what? I had the feeling of "If I move to Sicily for living, I need to settle here!" instantly.
The Legend of Isola delle Femmine
One of the reasons I love Italy, is the legend-like story of a place. Always! The Italians or the ancient generations before the "Italians" on this Roman or Latino island, they just love inventing, writing and telling everyone else their legend.
Isola delle Femmine, in English, means "The Island of Females". Surely, you sense something behind this usual name, right? The legend said that, 13 ancient Turkish maidens were expelled by their families to the sea after they had done terrible crimes. Luckily, their ship landed on this tiny rocky island, nor far from the mainland. After 7-year, the families sailed to the island to get them back. It is also said that, Plinio il Givonane reported this island-turned-to-be-female-prison to Roman Emperor Traiano in a letter.
Other theories, more reliable to me
There is also another version to explain how the name of "Isola delle Femmine" comes.
Isola delle Femmine, can be written as "Insula Fimi" in Latino, which is widely used in the ancient Roman. "Fimi" in Latino is closed to "Fim" in Arabic language. It literally means "mouth". The small island is right on the route where every year the groups of tuna fish travels all the way to west coast of Sicily island. Remember my short story about Tonnara di Scopello, it is also one of the stops. It is very possible that, the Sicilians called this island according to its strategical location for tuna fishing. 
I mentioned the fascinating multi-cultural background of Sicily in the beginning, right? Here you are. The history timeline of Sicily, to be simple, passes from Roman Empire, to the Arabics, and then to the hands of Holy Roman Emperor (French and England). This is the reason why, the island's name has its link to both Latino and Arabic. If you are travelling in Sicily, especially in Palermo, you will find many churches and ancient architectures with a beautifully blend of oriental and western details.
  People also call the island, Isola di Eufemio. Eufemio was a general and governor of Palermo during Byzantine time. People named the island by his name, after he was killed in the battle.
Places to go near Isola delle Femmine
The point where we pulled over our car to watch the little island, Isola delle Femmine, is "Di Fronte a Isola delle Femmine". There also stands one of the twin towers of Isola delle Femmine. It is "Torre di Dentro", because it is on the main island (Sicily island), while the other one, "Torre di Fuori" is on Isola delle Femmine. The locals built those two towers during the medieval era, when pirates were on a frequent visit to Sicily coasts and made troubles for local fishing economics and normal life.
Monumento alla Strage di Capaci
The monument built for Capaci bomb on 23 May, 1992. It is exactly on the A29 highway where we drove couple of times in this trip. The terrorist bomb was laid by the Mafia and it took the 5 lives including the Magistrate, Giovanne Falcone, his wife and other 3 police officers. You can read the full story
here
and
here
.
Riserva Naturale di Capo Gallo
Nature and wild life, hiking and sea view, even some beautiful beaches and caves (grotta) hidden behind those trails. More details
here
.
Mondello beach (Spiaggia di Mondello) is the nearest and biggest beach. Bascially, it is on the other side of Riserva Naturale di Capo Gallo. Crystal clear seawater with a flat and wild-open sandy beach is what you can expect from there.
Lido beach is a small and "wild" beach option for many locals. It shares the same coast from Isola delle Femmine to Capaci. If you want to avoid the crowds (even I don't think there is), this can be a good one.
Capaci beach, is the last-stop in the area. It has large beach-front.
Spiaggia Guidaloca, is the most hidden beach in our 10-day road trip. The color of the sea in that bay, is like someone flipped over a blue-color-painting-plate into the water! We only find that kind of abruzzo color when we were on our sailing boat trip to Favignana and Levanzo islands. It's very close to Tonnara di Scopello, but absolutely free and beloved by the locals. There are two beach bars, a few parkings around the super long beach. 
Tonnara di Scopello
, as I mentioned earlier it is another stop of ancient tuna fishing. It's now a boutique hotel with a cute and well-organized sea-front and a tiny museum. The seawater is not only crystal clear but also with different blue-shades. And, that is the ultimate hidden paradise to enjoy a lazy afternoon.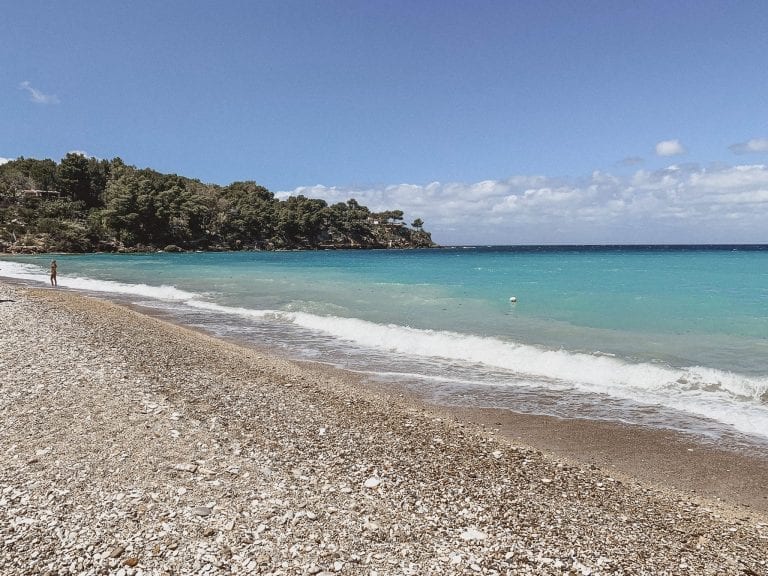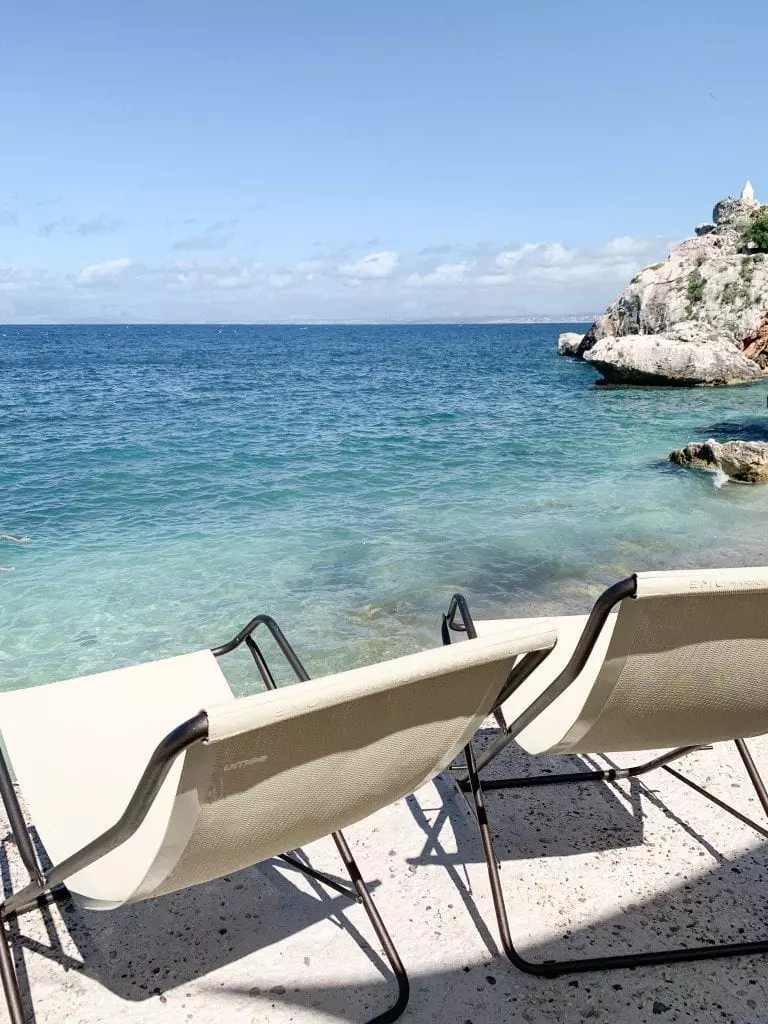 Palermo, is the major city of Sicily. We landed exactly in Palermo and started our road trip from there. The city is rich of history and culture. The beautiful and gorgeous churches, the typical nightlife and street food, and the royal family with their royal palace, are all must-experience in Palermo. The city is full of energy!
Moreale, it is a tiny town on top of the hill behind Palermo. Frankly speaking, there is nothing to see there, except the Cathedral of Moreale. However, it is exactly what we expect from Sicily. It offers us the most authentic vivid living scenes of Sicilians.
Trapani
, is the other "big" city after Palermo near the area. It's not like Palermo with modern and "chaos" vibe. Trapani offers the authentic southern Italian seaside feeling. Whatever traditional local experience or trendy fancy style, we found both. More importantly, it is near Erice for an afternoon trip and many off-the-beaten-road beaches which are only known by locals.