I've seen the beautiful photos of Tonnara di Scopello over social media. But, not until we've searched this place, made our plan, and finally reached its entrance, we realize how beautiful it is! This is one of the most impressive stops we've taken over our 10-day Sicily west coast road trip. I just feel the necessity to write a short blog post about it.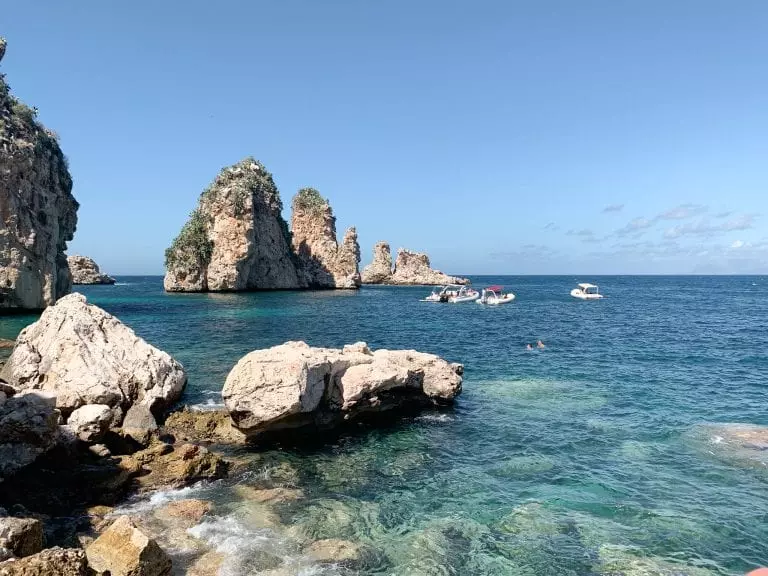 Roughly one hour and a half drive from Palermo or 40 mins drive from Trapani, you can reach Scopello. Except for a few turns in the mountains and some "crazy" Sicilian drivers, it is a pretty decent drive with a view of the beautiful blue sea from time to time.
Scopello, is a small fish town, near Riserva Naturale dello Zingaro, which is a famous national park with plenty of stunning beach resources, and we didn't make it this time. While, Tonnara di Scopello is, with no doubt, where everyone is heading to. The story of this place can be dated before we, humans, started to write down stuff and called it history. The history of Tonnara di Scopello starts from the 13th century. It was passed from one family to the other, however, the tuna fishing business is always the point. You can see it easily from its name "Tonnara".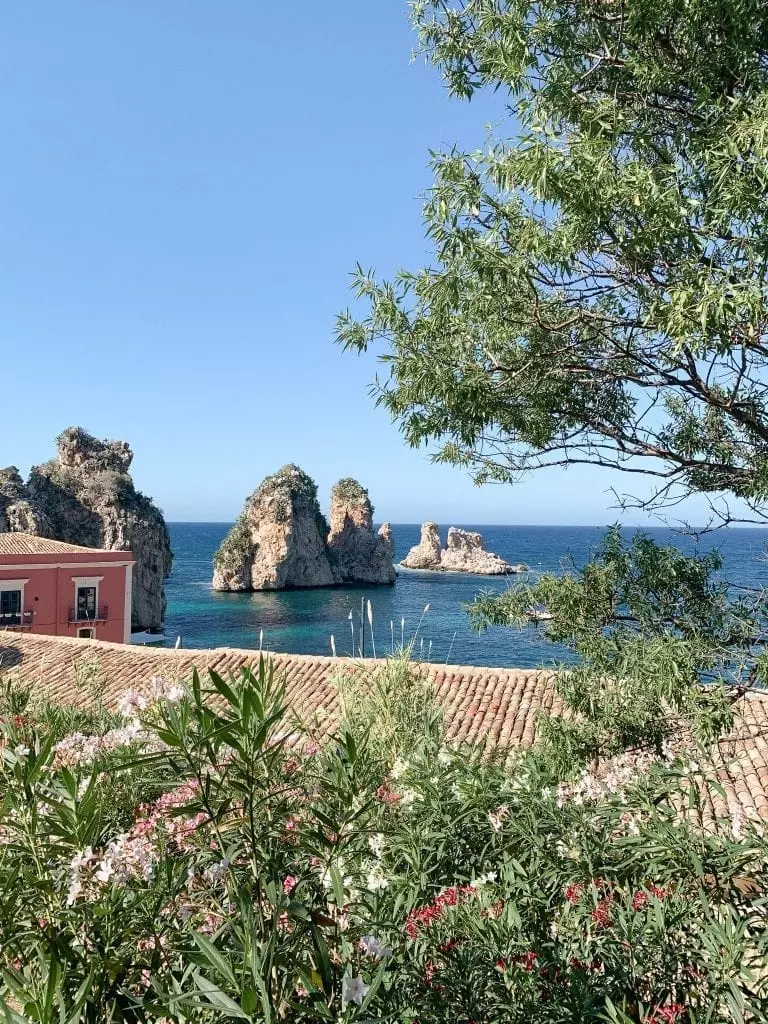 When I mentioned to Luigi about stopping at Tonnara di Scopello on our way from Palermo to Trapani. He gave me a "wow… ohhhh" reaction. Why? Coz, to Luigi, Tonnara di Scopello is famous for its reddening seawater during the tuna fishing season in the past. Don't be panic, the past means the early 19th century at least. However, for the locals and if you check about the major economics and industries of Sicily, tuna fishing is really a big thing!
Scopello is on the route where groups of tuna travel towards Favignana (another famous island near Trapani) to lay down their eggs. The natural shape of Scopello (bay) forms a nice base for the fisherman to catch, kill, and preserve the tuna with oil. The activity started much earlier than we can imagine, but it got well managed and strengthened by proper organization and tools since the 15th century. And, thanks to the Florio family in the 19th century, productivity was increased at a pretty decent rate. There are very interesting fishing mechanisms and technics, we've learned from the museum tour.
We arrived at Tonnara di Scopelle around 3 in the afternoon. After leaving our car in a nearby (private) parking, we walked towards the entrance. Quite surprisingly, Tonnara di Scopello is private property and now only partially open to the public.
With an entry fee, everyone can have a beach chair in front of the sea. The museum tour is organized in a small group (about 12 persons) and was roughly every 2 hours until 6pm in the day. With the group tour, we visited the private part of the preserved building (Baglio) of Tonnara di Scopello, including the church and the warehouse area which were used for tuna fishing and preserving purposes. Also, we've been able to learn much more stories about Scopello, than now I can research online.
I and Luigi also tried a dip. It was awesome because of the crystal clear seawater and the mild waves. However, I was quite awkward when trying to get out of the sea and those non-feet-friendly stones. Instead of swimming, simply chilling and getting tanned, are what we have done the most, and I want to recommend to you strongly. My only, personal issue is the beach chair. When I turned them around to face the descending Sun, the slightly "downhill" ground and the "too-flexible" beach chair faked the falling feeling couple of times.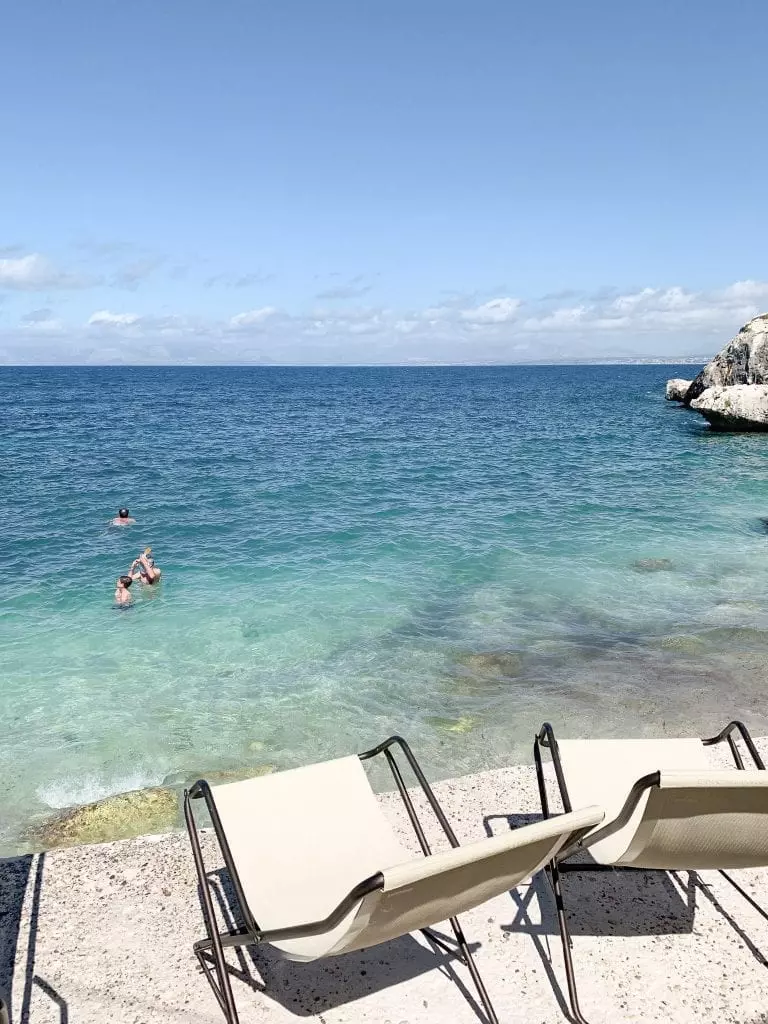 The boutique hotel part of Tonnara di Scopello has 14 suits with another small bay and sun-bath location. They are all protected by the huge rocks from the public view, except random people come with the yachts or boats. I love Tonnara di Scopello, including its peaceful and beautiful sea and history. So, I would like to go back there again, and try a night or two in that hotel! If you are "hocked" right now, check out their website with the inquiry form or call number for reservation, or you can find a deal easily from booking.
Please note that this page contains affiliate links and any sales made through such links will reward me a small commission. That's rewarding my work and supporting more content in the future. You can always drop me an email for further information or simply refer to Privacy Policy terms here.