Hey, it's been a few weeks since my last sharing about Italian's coffee culture. I started a big all-over-Italy trip with my parents since that post was published. Now I am hitting the publish button again when we are almost to the end of this trip. Through the last 2 weeks, I've noticed the big difference of how "Travel" is to different generations. For my parents, travelling could be difficult and harsh without a few essential items, especially when it is a long trip with multiple stops in an unfamiliar cultural environment. That's why, this week I come up with the notes of packing for a trip with our parents!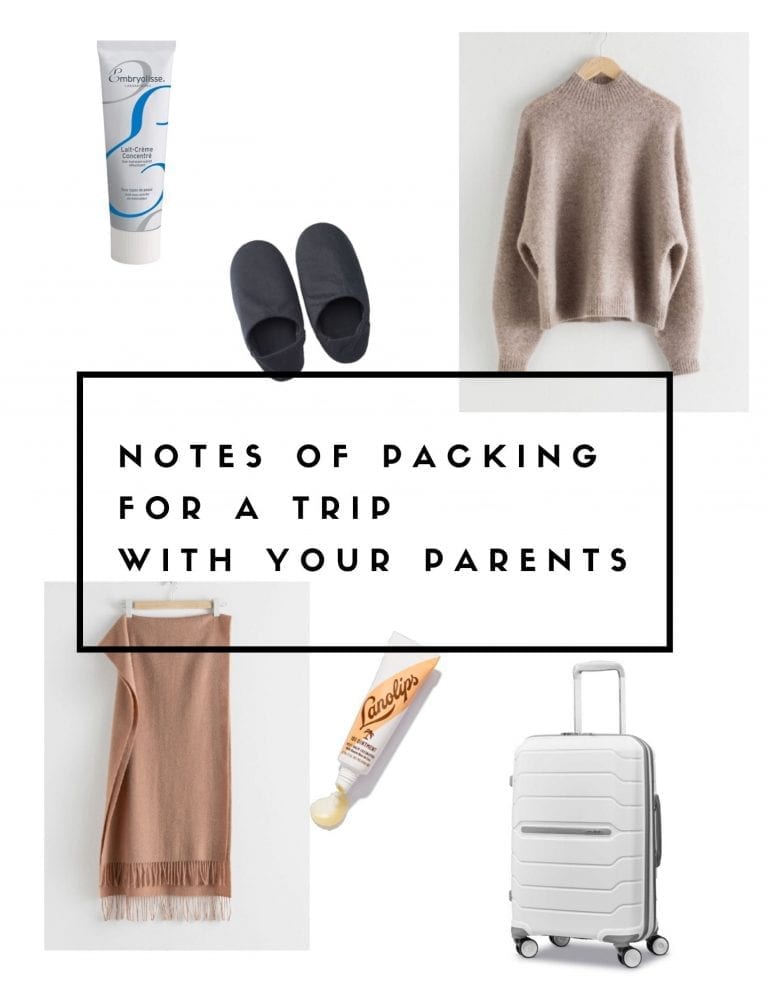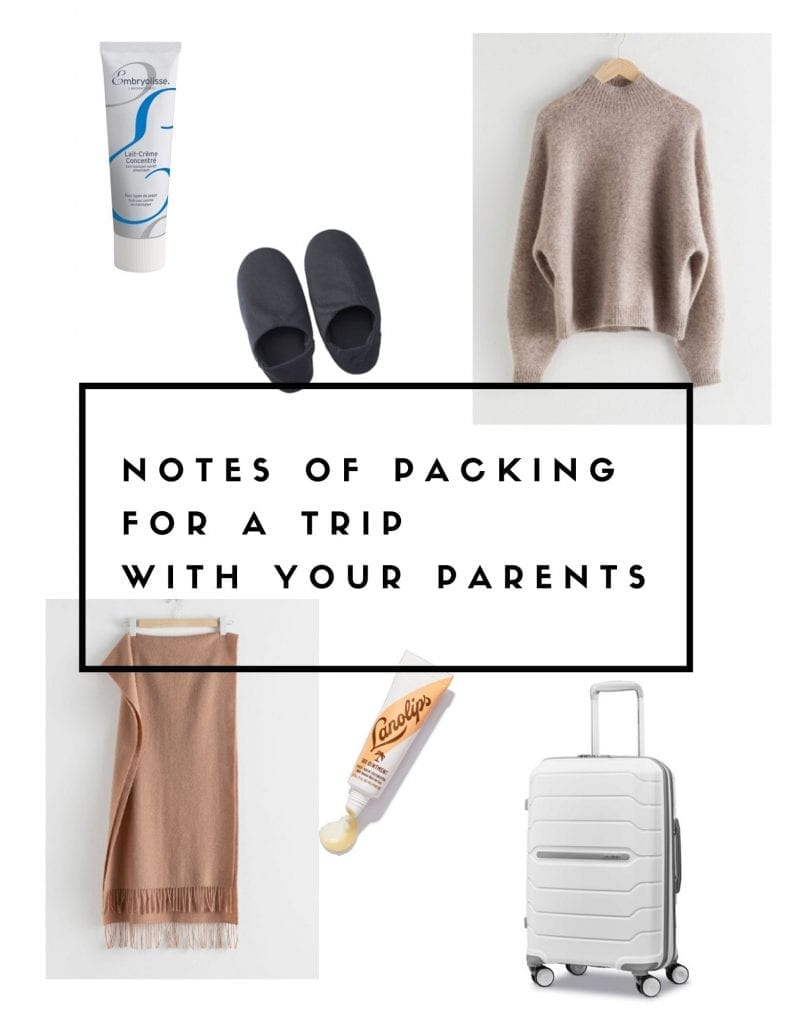 My parents arrived in Rome on 7 January and we spent only 5 days in town before starting our 2 weeks journey from central Italy to the north.
It is typical winter time here, while luckily, we are experiencing warm winter this year. The winter of Rome is very similar to the one of Shanghai, however, in the northern cities like Milan and Venice as well as the mountain-towns like Montefiascone and San Gimignano, we had a couple of cold and windy days. The cobble streets in Rome and almost 45-degree slopes in Siena created a huge challenge to my parents as well.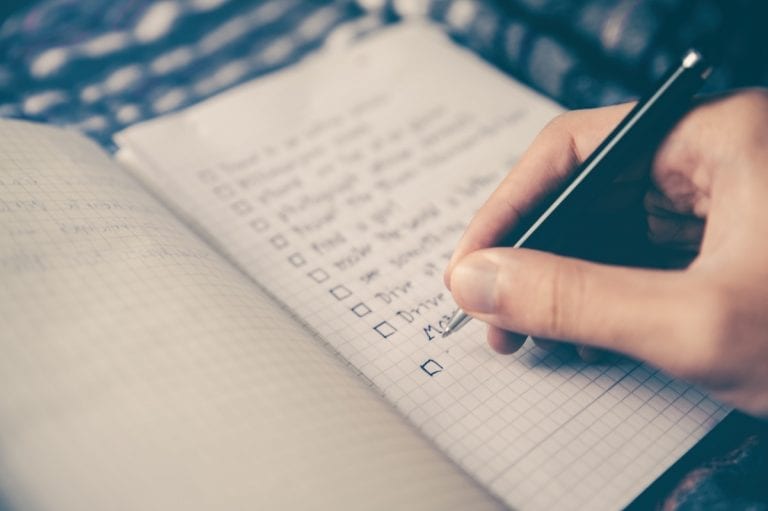 I've felt lucky that they made really good packing for the whole trip, however, my dad was still caught by the little stomach problem and a small cold few days ago. I started to take notes of what I shall pack or suggest them to pack for the future Europe trip. Actually when I was finishing writing the draft, I noticed that this packing list is also practical for ourselves.
Suitcase With 4 Multi-directional Wheels
My parents are in their late 50s and they've travelled mostly in the organized tour group which always carries around their luggage in the coach. Travelling independently means a lot of walking around while carrying the luggage. 
They've been fascinated by the beautiful city of Rome, Siena and San Gimignano, however the cobble streets in Rome and endless hill-streets in Tuscany cities are also the reality too. We use backpacks to move around easily and even to drag a suitcase is not a big deal. But, for our parents, backpacks are not the best option for their shoulders and backs. Instead, packing a light-weighted suitcase with 4 multi-directional wheels is more ideal.
Extra Layer with An Ultra Light Jacket
Travelling in winter for a long period is always a challenge to packing lightly. To travel without over-packing, I suggest not only considering a water-proof and warm jacket but also another ultra-light jacket. I highly recommend Uniqlo's. I have one since a while. It is promised to be light-weighted, and even possible to be folded into a small bag. They've got different version for both women and men. My parents made an extra layer under their jackets when the temperature drops to almost zero degree after sunset. And when we travelled to Venice where the average daily temperature is much lower than in Rome and is more windy, they took out this jacket again.
This is another essential piece for my parents' trip this time. Their selection is the very classic cashmere or 100% wool blend. They are thin and light-weighted, however, they are amazingly warm to block the coldness from seaside or the hill cities in Italy. Actually I did the same thing and this note can be for everyone!
We had a small break after the whole day touring around at 5 or 6 in the late afternoon and went out for dinner again. This might be not usual for the younger, as it is the perfect time to kick start the night life. However, it is not for our parents after the whole day walking in the city with cobble streets and hills.
A pair of functionally-designed shoes is essential. My parents packed their most comfortable pairs. They always buy shoes with half to one size up, because after walking long time, the feet will become slightly bigger.  
Unexpectedly Important Hat & Scarf
I never imagine a simple hat and scarf could be that important for my parents during this trip. In Montefiascone near Rome and San Gimignano in Tuscany, they've been impressed a lot by the beautiful mountain views and stone towns. The winds from the top of the hills were equally impressive as well. Headache and getting cold are two very potential problems after being blowed by too much cold winds. Hat and scarf protect the forehead and neck very well. This is the most important first step to stay warm as the traditional Chinese tip for surviving winters.
Light-blocking Sunglasses
Our parents' eyes are much more sensitive to the strong lights and winds comparing to ours. When we were out for breakfast in the early morning, my dad was literally "crying" in the streets of Rome. Of course, that was because of the cold winds! Same problem could happen when the lights are too strong in the mid-days. "Luckily", we did have sunny day in our whole trip! Packing a pair of sunglasses makes their travelling days much enjoyable and maybe, a bit more fashionable as well.
We stayed with Airbnb options which met our needs of staying close but with two separate rooms throughout the whole trip. On top of bringing the basic toiletries, I want to point out the importance of a pair of flipflop if you are staying in Airbnb apartments. Especially in winter, the all-around heating system of the apartment doesn't promise a warm floor. It might be ok for you to walk around with bare feet, but not for your parents! A comfortable and portable flipflop is what to consider for your packing list.
This point is closely related to my Asian background. In China, especially for more traditional older generation, drinking cold water (even in summers) is almost a "forbidden sin" to do! In my parents' case, their digest system is ok with cold water as long as they drink slowly. However, I do notice a lot of Asian people will develop stomach or digestion problem if they drink ice cold water.
Luckily, I bought my Avocado bottle from Chilly's in last summer. Actually the reason I bought it is for its cooling function, but it also works well for hot water in winters.
For my parents, a complicated 3-step skin care routine is absolutely not their thing! So, I narrowed down to only 2 essential items, lip balm and all-purpose cream.
I fell in love with Lanolips' lip treatment products since a long while. Currently I have both the coconut butter one and the tinned one for lips and cheeks. Considering the basic function of keeping lip moisture, the coconut butter one is much better and easier to share with my parents. I cannot imagine my dad share my tinned lip balm.
For the all-purpose cream, I am a big fan of Embryolisse Laboratories' products. I use it almost every day for a quick moisture when I am lazy or plan to stay at home. Sometimes, I use it to add an extra layer before applying makeup. I always have their 75ml version as it is the one-for-all product and perfect size for carry-on luggage. Now I introduced to my parents.
Our parents' digestion system is no longer strong as they were young. It means that the rule of "Eating less but more meals in a day" is more suitable. However when we were traveling from city to city, or visiting some attractions, it was just that easy for everyone to miss the meal time. To bring few small bags of healthy snacks becomes another important self-care trick. Nuts would be good, but unfortunately my parents are experiencing bad teeth condition. So, we turned to dark chocolate and multi-grains cookies during our trip with just a few bags from IKEA.
I hope this week's update is useful and inspiring.