The feeling of sipping Portugal wine in Douro valley is like? One second, I am admiring the greenish vines rooted on the steep slopes of Douro terraces. Next second, the beautiful scents of oak wood, wine, and dried fruits sneaks into my brain when I am under the browny-and-orange hues of cellar lights and barrel shadows. "A sip" of Portugal wine in Douro is all-around experience. It is a sip of something to taste, to learn, and to memorize.
Finally, after a long winter, we are back in the vacation mood. Though I have learned so much in the last 4/5 days in Douro valley and Porto, it is almost like a "school summer trip" for a wine geek like me. We have visited different wineries for the traditional sparkling, (still) wine, and the famous Port wine. Our footprints spread out from the lower Douro to Pinhao, a small town inside the Cima Corgo sub-region of Douro.
Visiting Douro is all about wine, but not only wine tasting, but an overall experience. The endless greenish terraces, up and down along the hills of Douro valley is even fascinating from a bus window. We stepped into the different vineyards and cellars. Everyday there were new stories about Douro villages, history, how locals make their lives in this place with the grapes and Port wine.
I have finally edited and archived my photos of Douro valley. A few below with some places to check out.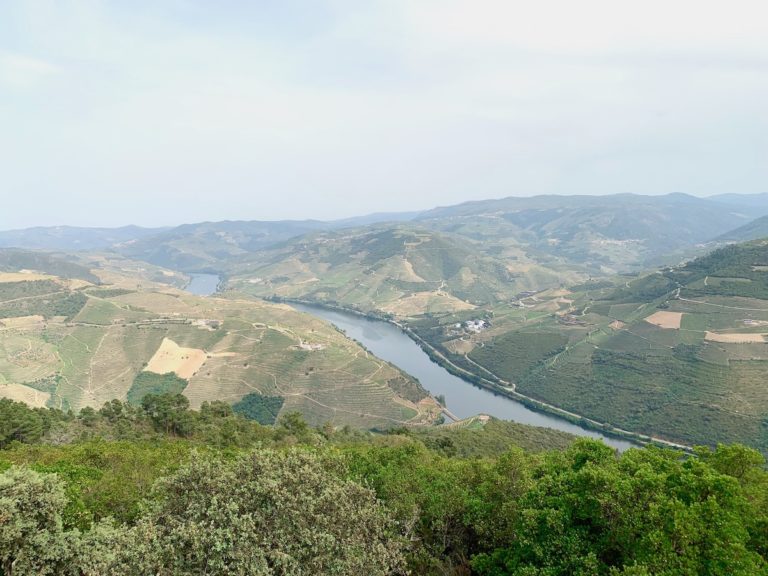 DOW's Quinta do Bomfim, in Pinhao sub-region of Douro, is where you cannot miss.
You gonna throw the toughest question you can manage to your guide, and get mentally "drunk" in their impressive cellar. If a glass of yummy LBV Ruby is not enough, run to the bar, you can even get a glass of Vintage Port with shocking good price. Of course, we couldn't leave for the estate's vineyards and panorama restaurant before a crazy wine shopping. Luckily, international shipping is offered!
Dive into lines of vines and I got the closest look of baby grapes in my life! Casa dos Ecos by Chef Pedro Lemos feeds us well with the yummy baccala starter and typical duck rice. Don't miss a glass of Syminton's Douro DOC wine (under Altano brand)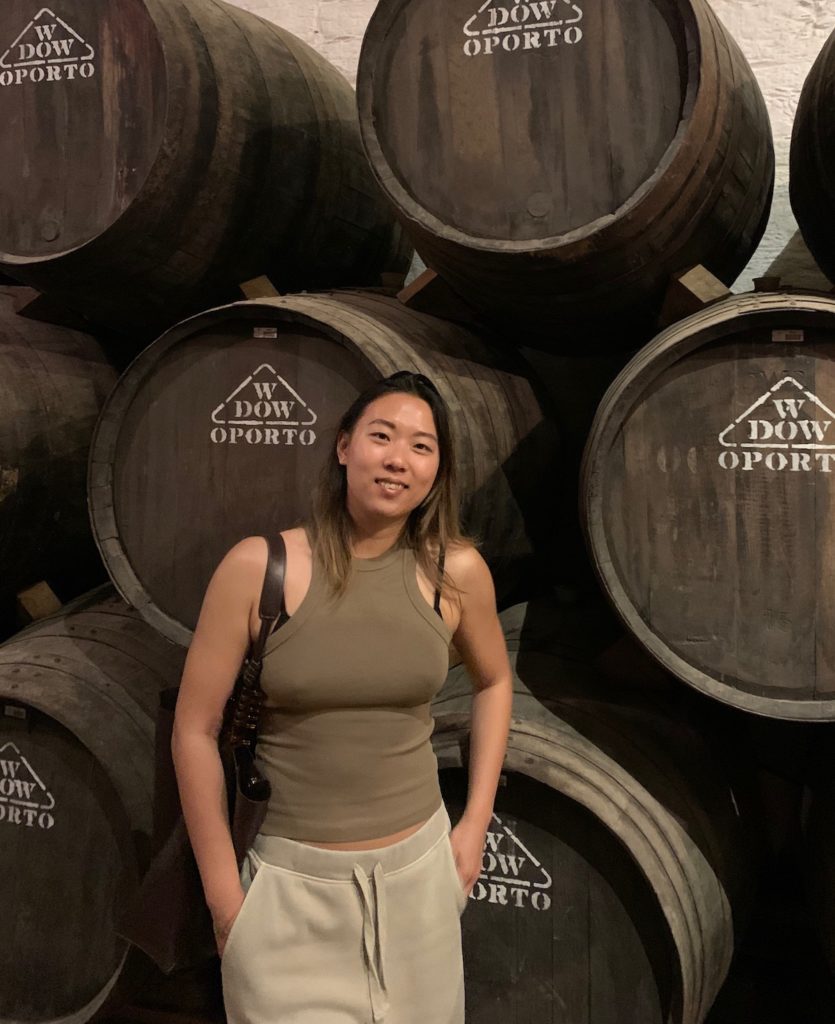 Winery to visit, Quinta da Pacheca
At Quinta da Pacheca, you hear the story of Lady.Pacheca and her winemaking. Foot tread grape pressing tradition is insisted there, not only for Port wine but also unfortified wine. On their lovely grassyard, choosing between a glass of chilled White Port and "Portonic" is too difficult. Just get both!
In Pacheca's cellar, you've introduced to their cellar collection locked up. Don't be shine to snap a photo with the biggest barrel, probably you've seen in your life.
You probably will be invited to join their harvest, by contributing your natural feet power. Promise, they pay you by wine.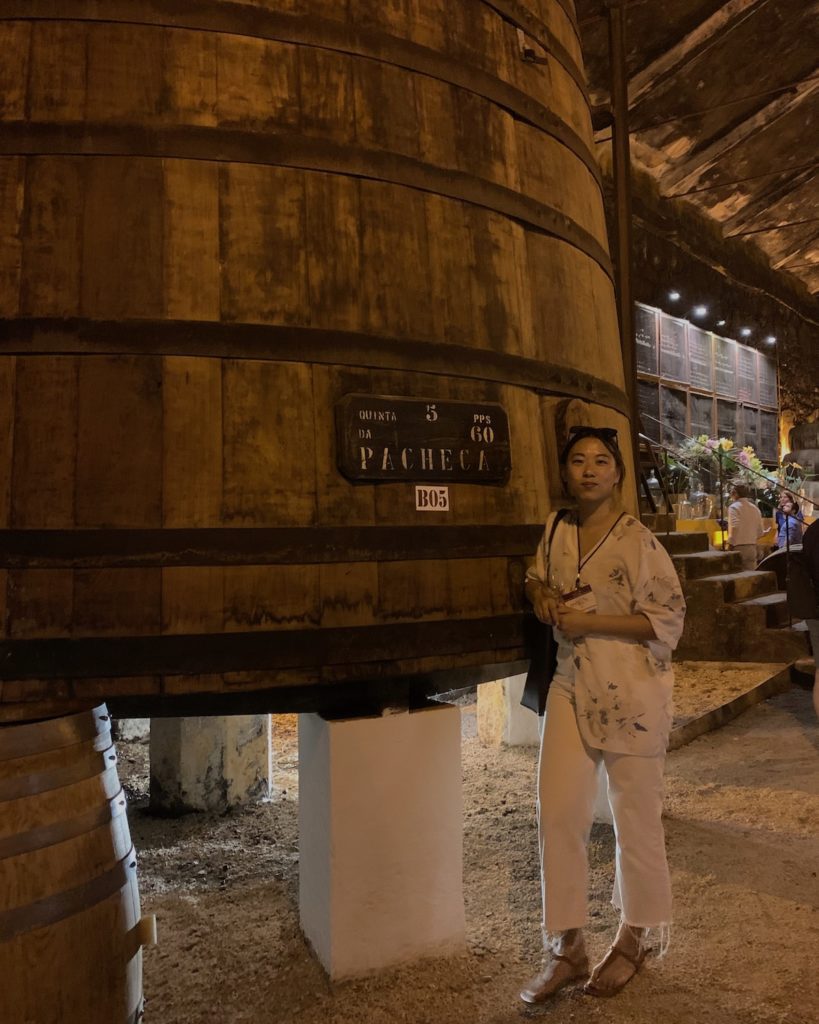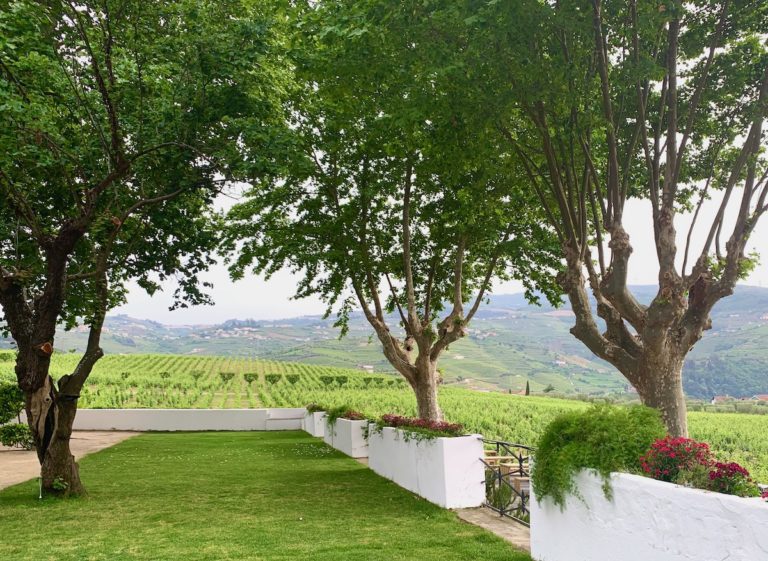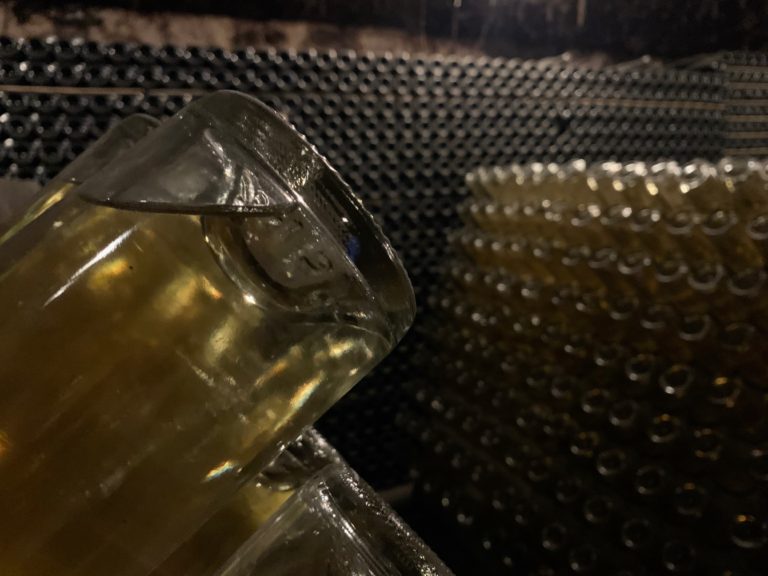 Winery to visit, Caves da Raposeira
Surprise! 
In lower-Douro, the oldest sparkling maker, Caves da Raposeira, built their digged-into-the-mountain cellar. Sparkling there is made with 100% traditional method, aka.your "Champagne in Portugal". The best part is a walk in the cellar. Stay close with your guide. It is quite like a cave-maze. Never try to count how many bottles they are ageing in the cellar, the only thing I know is there are still spaces for more!
The tasting happens on the panorama terrace where you enjoy a quite different greenish mountain view of the southern border of Douro region.
The bubbles to try? I recommend starting from their Blanc on Blanc, or Blanc on Noir. Don't thank me when you discover how easy you can get drunk in their house without breaking the bank.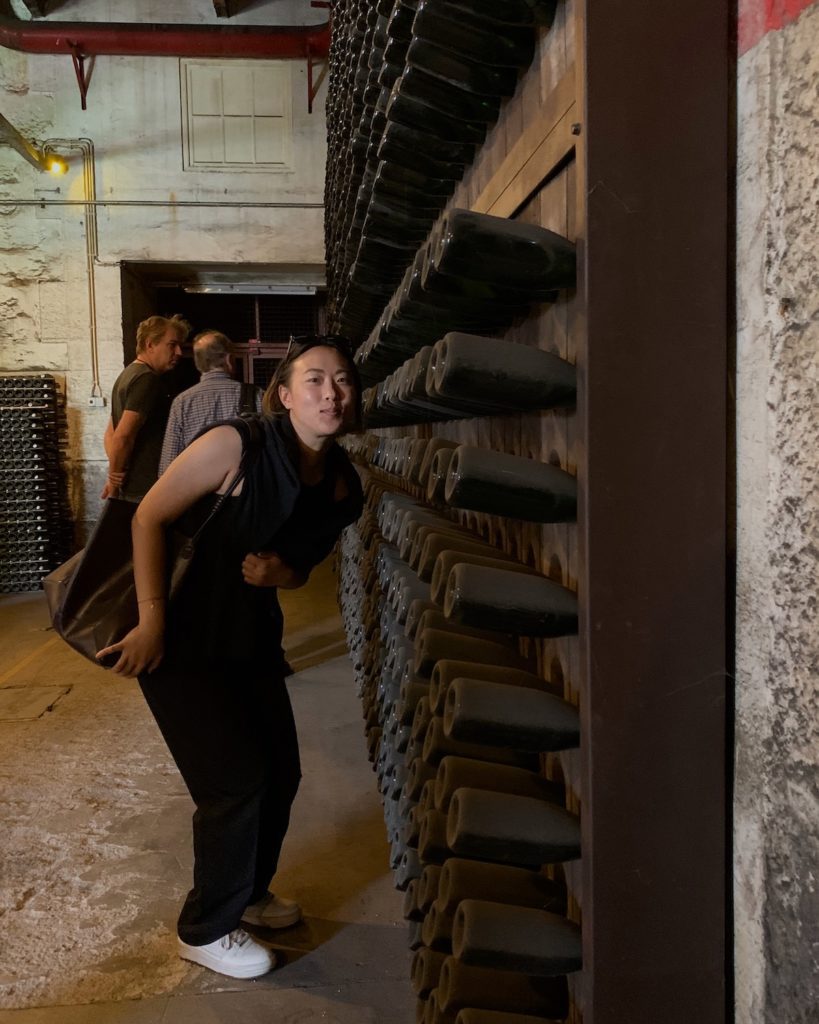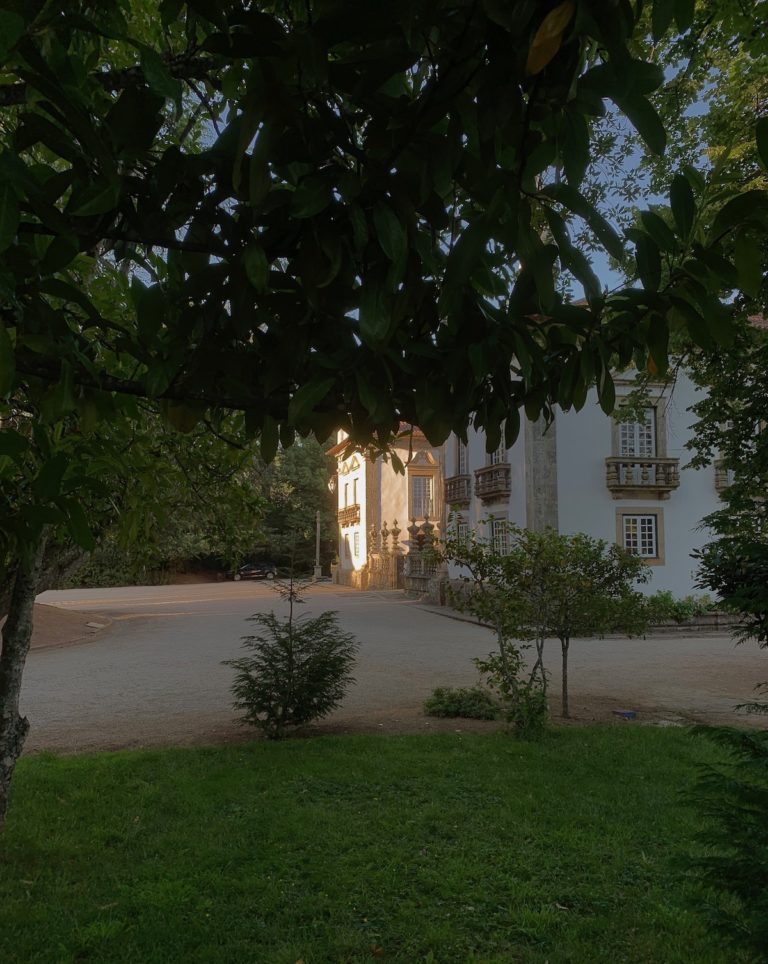 Places to visit, Casa Mateus
In the 3-day short stay, we are always based in the small town at the entrance to the whole Douro valley, Vila Real, a university town indeed. Everywhere there is walkable, and only 1 hour bus drive to Porto.
We visited Fundacao da Casa de Mateus, a centuries-old "palace" with a huge "giardino" around it. Italian garden style is adored there. Well-maintained greens closing around different roses and flowers, as well as trees, there is a "vegetarian lab" for guests to get a closer look of the vines and the farm.
The house keeps its original look, especially the stunning craftwork of the wooden ceiling and floor. It is always a guided tour as the current owner of the family Mateus still lives there. Don't forget to get a glimpse of the antique Douro wine cellar.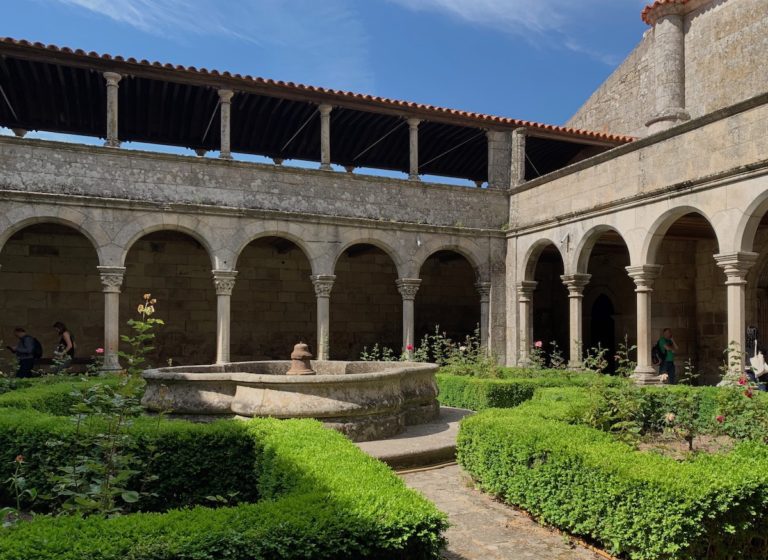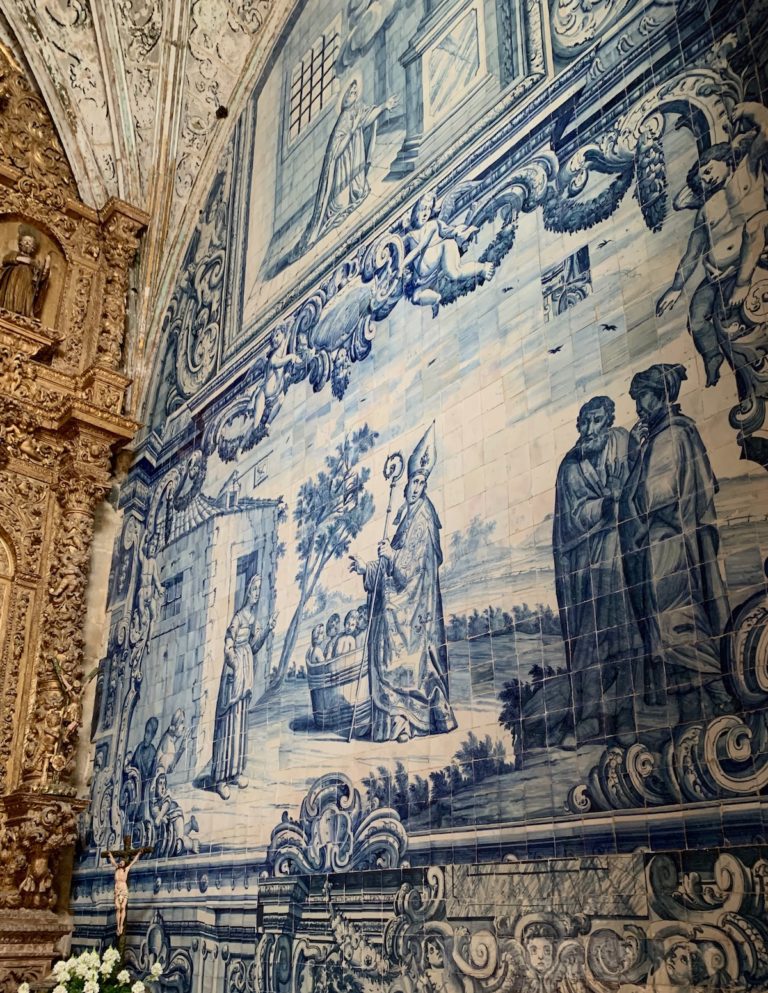 Winery to visit, Lamego and Lamego Cathedral
Lamego is another small town, southern area of Douro. It is on the top of the hill, enjoying a sunny and fresh mountain-town view. In the city center, Lamego Cathedral is where deserves a visit.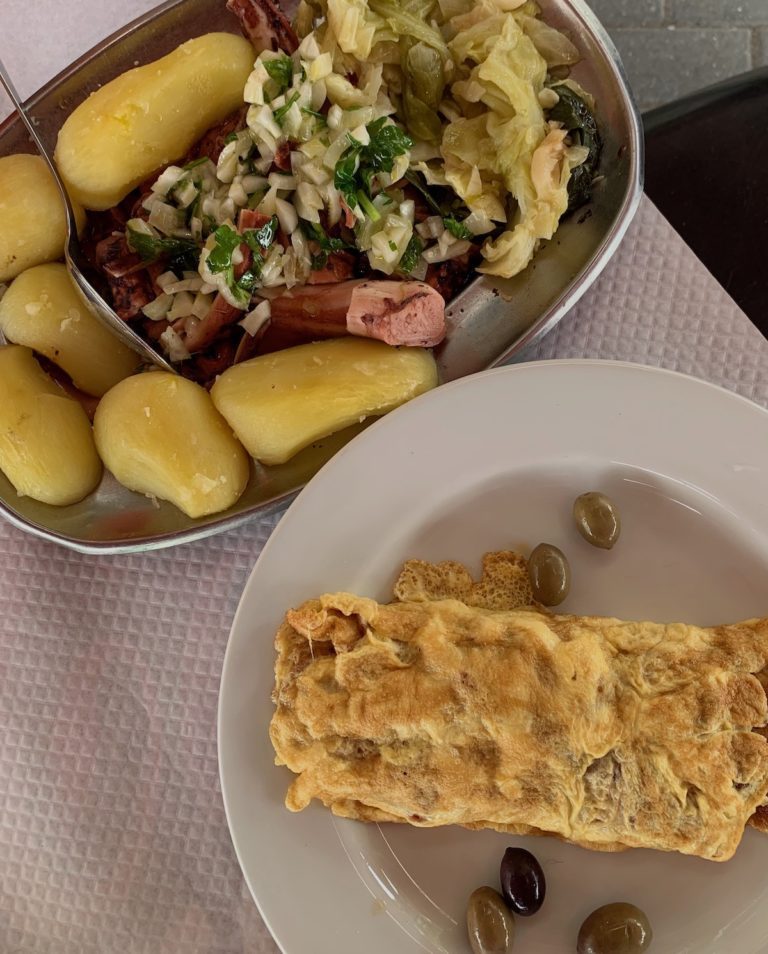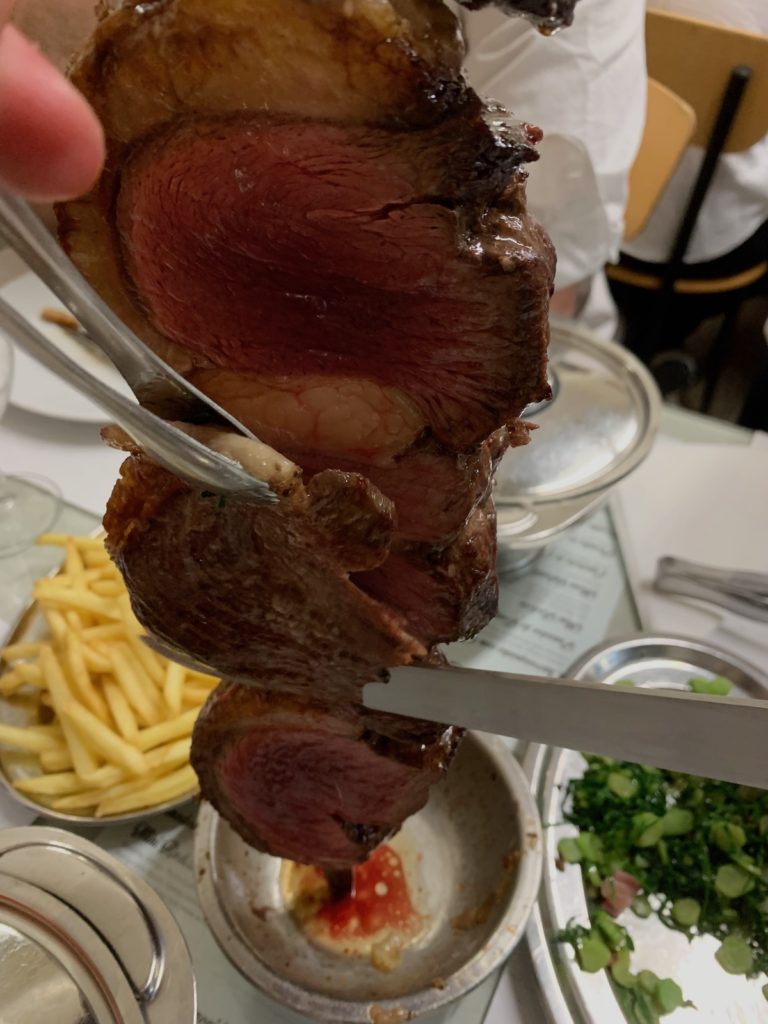 Winery to eat in Vila Real, Douro
Balsa Restaurant and Snackbar
It is a random place we've picked on our arrival at Vila Real. The bar is right on the corner of the street with an Italian-bar-outdoor-seating-style space. Very casual. The owner doesn't speak English, but we can manage a basic communication with him with our poor Portuguese and Italian. It is a bar, but also serves hot dishes, something like "Tavola Calda". Nothing fantastic, but believe me, it feels so home-cooking and down-to-the-earth! Honestly, we don't really find the same dishes in the other days of our trip.
is in the center of Vila Real. It is like all traditional Portuguese restaurants in Douro and Porto. From outside till first impression when stepping into the "restaurant", I took it as a "bar". It has a long bar with seats. The staffs walk in and out busily, an a restaurant-like welcome is not necessary. At the bottom of the room, there is a door leading with a few stairs downwards. You enter the real restaurant from there. Caves da Picanha is a Brazilian-Portuguese restaurant, The typical Brazilian BBQ cuisine is served. On the menu, you can choose steak-only or mixed grills sets. Their staffs visit your table multiple times with the grilled meat.
Douro valley, as the UNESCO and the first wine appellation in the world, it surely has much more to offer, I wish I could visit more estates and cellars. Maybe next time.
We spent roughly one and a half days in Porto after Douro, partially for landmarks and local food hunting, partially again, continue our exploring of Portugal wine.