Do you know what is "Cul de Sac"? Sitting with my Spanish friend inside Enoteca Cul de Sac Rome, she suddenly asked.
"Cul de Sac" literally means a lane or street that will lead you to nowhere, a "dead end", explained by my friend. "Funny thing is, this is Catalonia slang, which has nothing to do with Rome", she added.
"Yes, Cul de Sac is not an Italian phase, originally. But, people living near the border of north-west Italy, north-east Spain, and south France share this phrase in their culture. They all know the meaning of it! 
One of the owners of this place speaks French, and he came from Piedmont, somewhere very close to the Italy-France border."
We got the answer from one of the lovely staffs of Cul de Sac Rome. He happened to give me the word "Caciocavallo" when I was trying to explain this little-cheese-bag-like cheese from the south to my friend.

I guess owners of Cul de Sac Rome, want it to be everyone's final destination in Rome? I'm not sure they are THE ONE, but I'm pretty sure that their dishes and wine selections make themselves ONE OF THE BEST.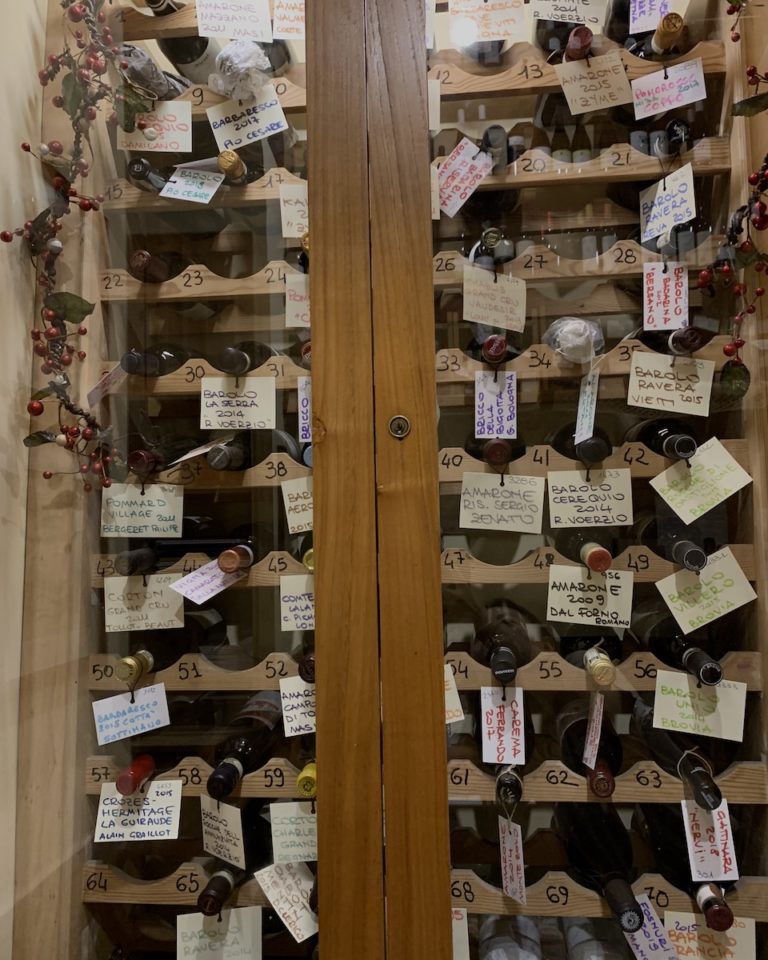 Enoteca Cul de Sac Rome, right opposite to Pasquino (another bistro I've shared here), it has its name out on many eating in Rome lists. It is more an Enoteca to me, but obviously, it serves more serious dishes with a proper kitchen. I guess the flow from Piazza Navona makes them so.
Wine lovers, this is the place you should go in Rome. They've got a selected lovely wine-by-glass menu, from bubbles to dessert wines. From the famous Ferrari Trento DOC "Le Perle" (I've tasted the rare 2007 vintage which is such beauty from an old cellar) to an easy-drinking Barolo by Marchesi di Barolo (A Barolo won't break your wallet and in fact a traditional blend that is more aligned to what Piedmontese do in the past). 
It is not only for wine professionals, even for "wine outsiders" like my girlfriend, she was happy with not only a glass of Brachetto d'Acqui, but two!
Lift up your chin, Cul de Sac Rome wows many with its fuller-than-fullest wine shelves. Honestly, looking for the right bottle and taking it without dropping it, can be the toughest task for their staff.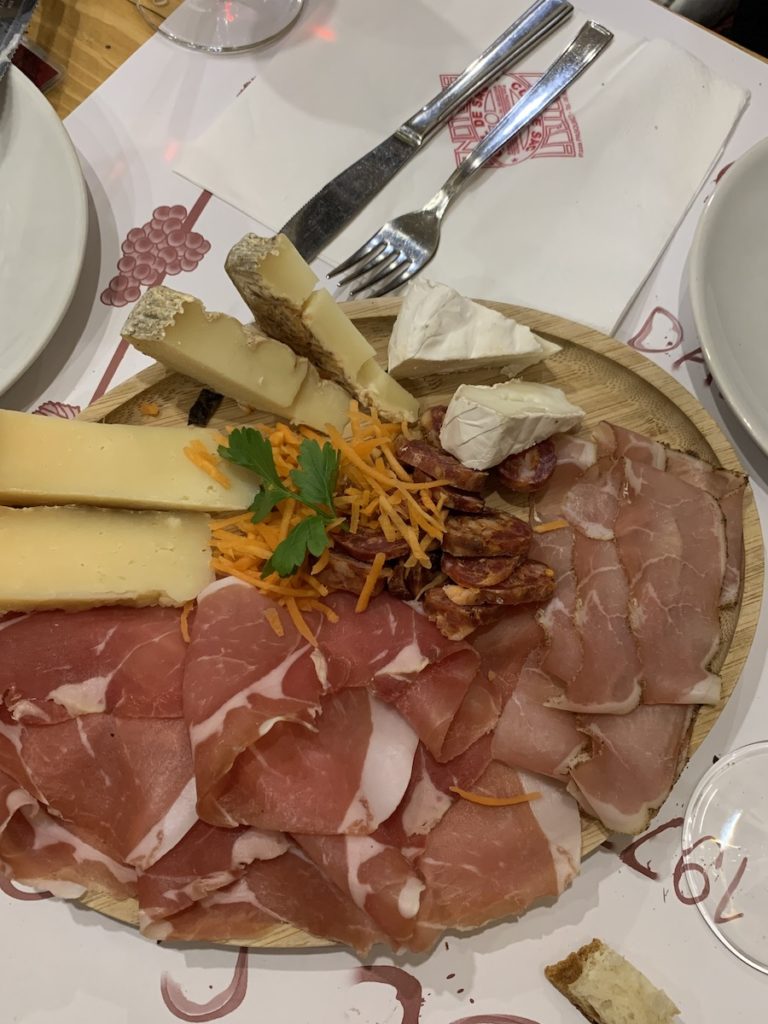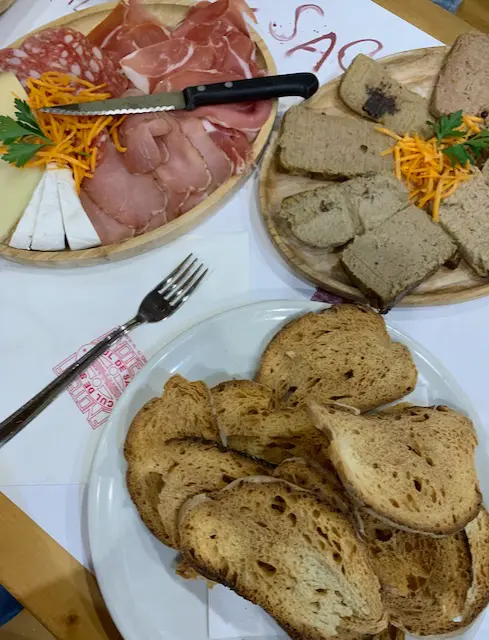 A platter of mixed cheeses and salami at Cul de Sac, might be confusing. They've got two options, produced in Italy or produced only in Lazio. If you know Italian culinary culture, this is what you will love. "Local products are the best" doesn't means made-in-Italy-kind-of-local but agri-products from neighboring towns. "Distance-Zero", right?
If you argue all the Roman restaurants, trattorias, osterias, share similar menus, Cul de Sac Rome impresses with its honest potion, which I can only find few restaurants from Testaccio can compete with it. They treat you as a true Roman, instead of a tourist. 
I was literally worries about food-wasting after our classic pate mix was served. It is another mixed platter, with different pate (a kind of rich and creamy spreadable paste, made with forcemeat you can find a lot in Tuscany and Lazio). Normally, the pate comes on top of toasted bread. But, Cul de Sac makes a big dish of loaf-like pure pate, and a dish of toasted thin bread! They all look similar, but believe me, it's a taste-bud journey from salty to sweet! There is one with dark chocolate even!
My parents educated me that "it is not polite to look at others' tables in a restaurant." Ok, I admit, but it is truly difficult not to do so. We did it that night, and this is how we ended up with Coda di Vaccinara (a typical Roman dish with ox tail slow-cooked with tomato and chopped vegetable sauce). One dish per each! Girls!