A big city like London, surely, can offer much more than I can explore within 4 days. This is my second time in London city, and I cannot feel more excited. I've set some must-visit plans for ourselves while you know, many targets we've missed due to the impact by COVID-19. 
We've got a bit of art, a bit of culture, a few hidden gems, and a bit of general city stuff (that everyone does when visiting a metropolitan city) in London.
I shall not call this London city guide, but a mini London city guide, if you wish. Allow me share a few photos (coz I have really many) and some thoughts from this London trip with you first.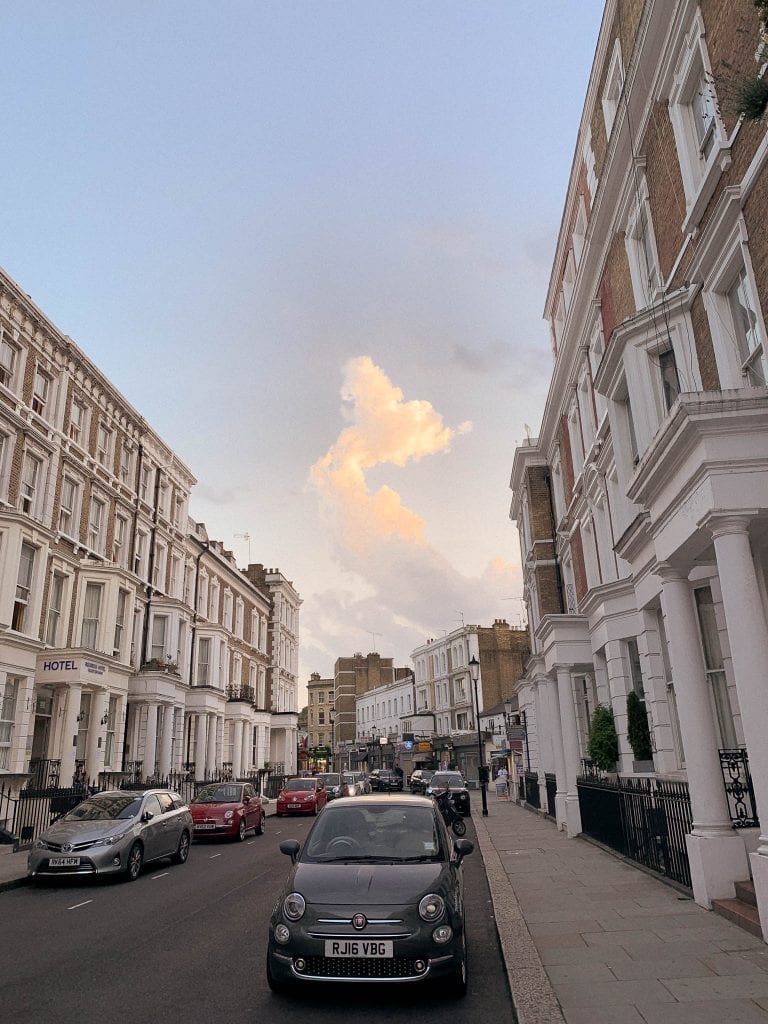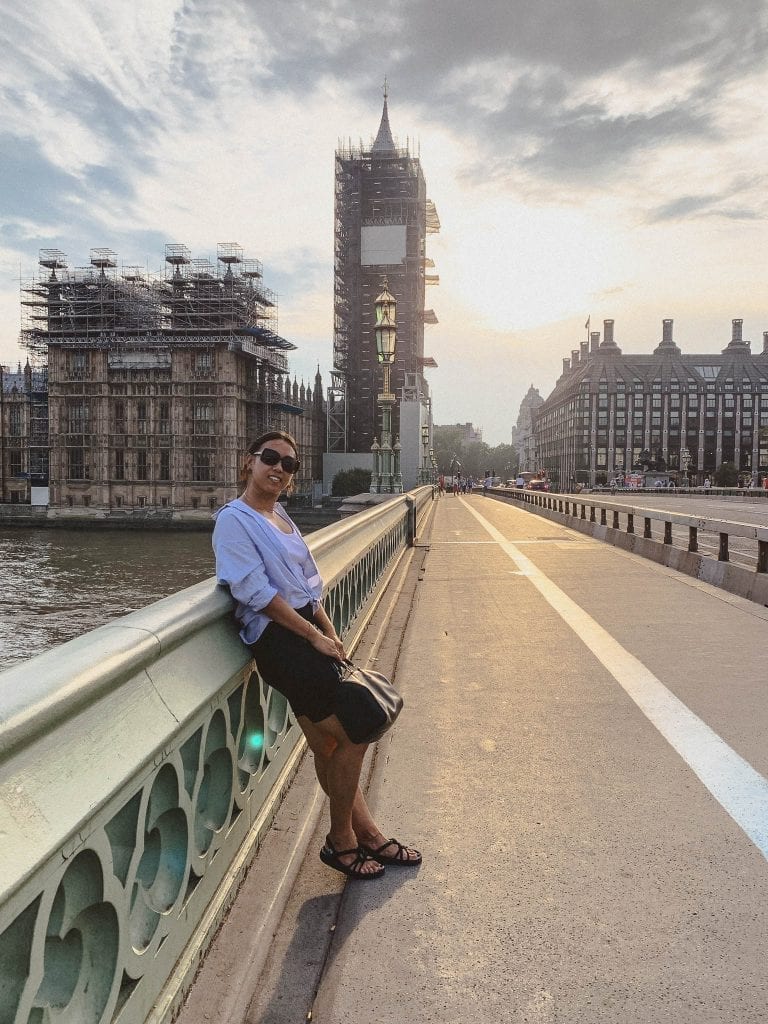 Living in Italy made me feel I am too Italian, but now I'm in London
Several times, we were called "sorry" or "excuse me" in the underground tunnels, which made us travel from one line to the other. I'm not here to blame the Londoners being "too fast" nor ourselves being "too slow", it was just a very personal moment for me, and it's super lovely! As I've lived in Hong Kong for more than 6 years. That "rush" reminds me of Hong Kong a lot. I guess this is what we always define as, Culture Shock? 
If you ask me, do I miss busy city lifestyle like this? I do, but I don't want to go back.
Near London, British's countryside is awesome!
Often I hear people saying that life in Britain is awful with always-depressing weather, drunk and loud people and dull countryside life (or stressful city life). We visited our friends in their lovely house outside London another night. Guess what? I just love their very British backyard. Instead of staying in the typical conservatory, we chilled "out". It was a simple and peaceful night with some wine (yes, 3 bottles of red and a bottle of Prosecco) and warm food with friends. From time to time, our friends pointed out their little neighbors – the bats and the foxes.
Forget about Big Ben in London, it is in maintenance
We were there at the perfect sunset in London. You know, a perfect sunset needs a clear sunny day, and I know we were just that lucky to have this rare blue-and-cloudless-sky-melting-to-a-golden-backdrop moment. 
Unfortunately, Big Ben wasn't ready for our tourist selfie. Funny thing was, friends, told me they've never seen it back to business for many years that they lived in London. I think the longest record was 5 years?
We didn't see everything this time in London city centre, but I'm happy that we've got a bit of art, a bit of culture, a few hidden gems, and a bit of general city stuff (that everyone does when visiting a metropolitan city). So, here is my mini London city guide.
Like many other London neighborhoods, it is vivid with its local community but it keeps a touch of peace by itself. Marylebone is lovely with a few highs and lows. 
If you are a fan to Sherlock Holmes, there is Sherlock Holmes Museum and the famous Baker Street. Even when you arrive at Baker Street Station, you feel very Sherlock Holmes. If you are an art lover, go to The Wallace Collection. This massive mansion has the most beautiful collection of paintings, furnitures and decorations of 18th and 19th centuries. If you like boutique shops, Le Labo, Lululemon, Sweaty Betty, Anthropologie, Fresh, Theory, Maje, Paul Smith… the list is going on. However, we spent an hour (or maybe much more) in only one shop, Daunt Books. It's an independent bookshop in London with a reputation. I found their way of organizing the books according to the countries extra adorable and reader-friendly. Without doubt, I've spent my 95% time there in front of the Italy section. It's heaven for an Italy lover but cannot read Italian. You cannot believe it! I got the most beautiful books for my collection. (It's Iliad and Odyssey by Homer, published by Penguin Classic, but I cannot find the same one on Amazon…)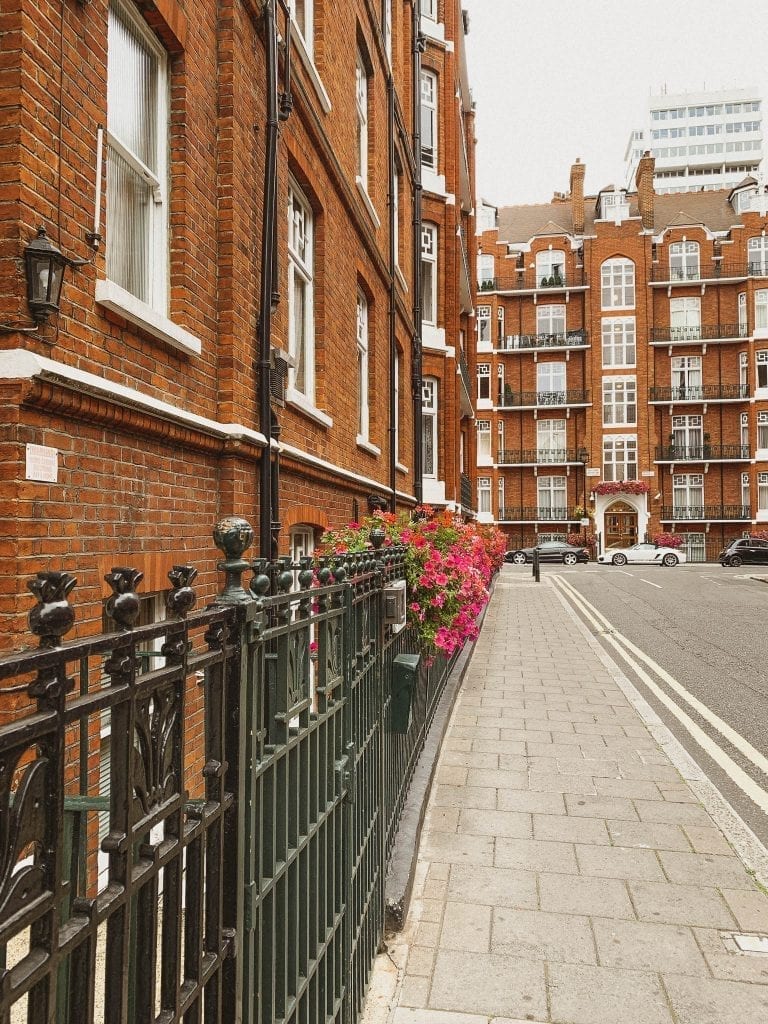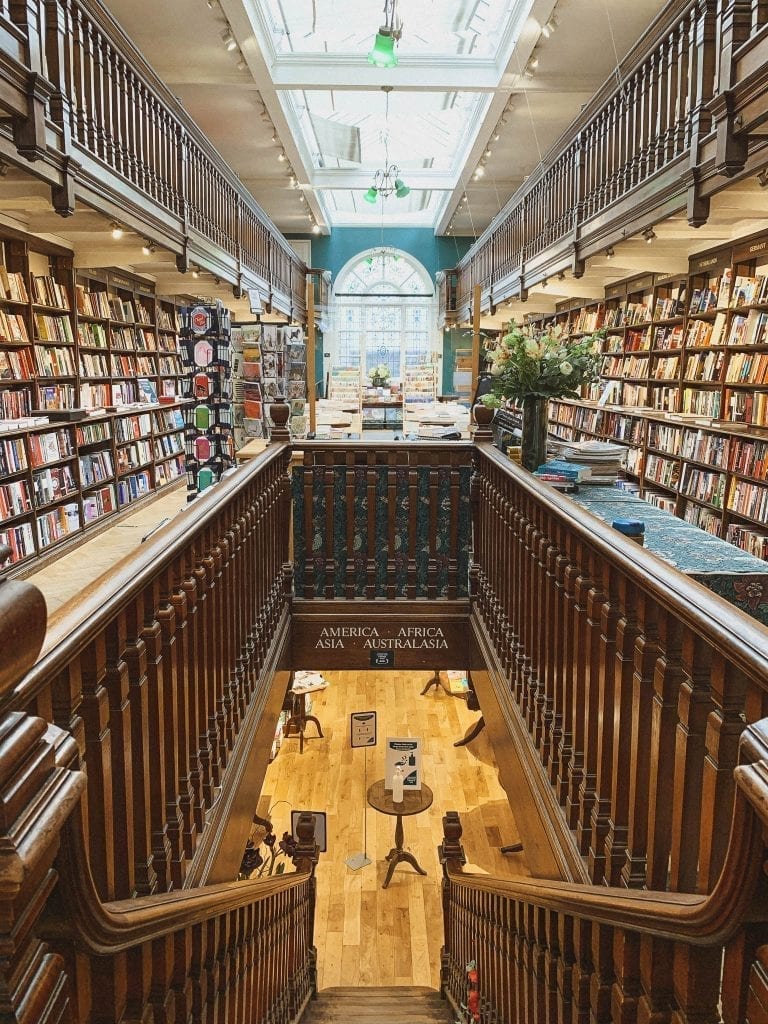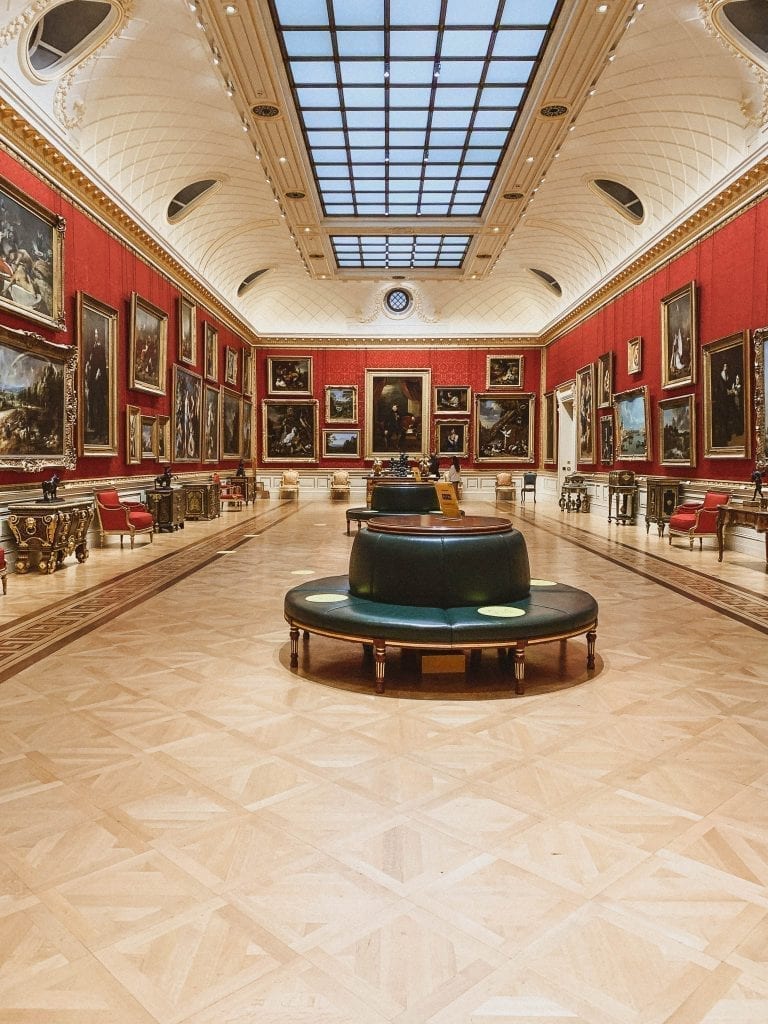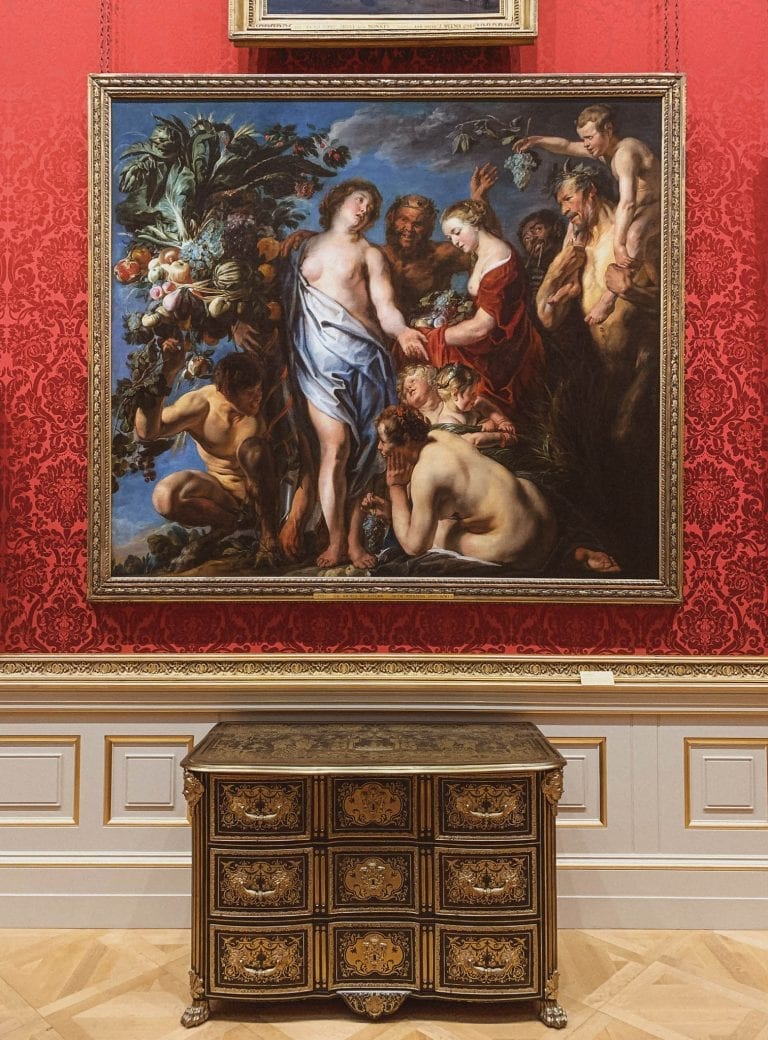 Notting hill is our first stop in London – I love its vivid vibe and free spirits flowing in the streets. 
Following Portobello Rd, there are plenty of "secrets" hiding around the corners or narrow streets. Even just to stay on the long Portobello Rd, pubs, cafes, vintage shops, independent brand pop-ups, souvenir shops are one after the other. 
Later hours in the day, the small stands are out for their small daily business, and they sell almost everything, even vegetables and flowers. The locals are out too. Around the flower stand, or in front of the pubs, you can always find them catching up with friends or simply someone they just knew. If you are not a social person, it doesn't matter. Join one of the outdoor spot for a pitch! It was 4pm and still very sunny and too hot for a British summer, but they were with their second round. That's so British!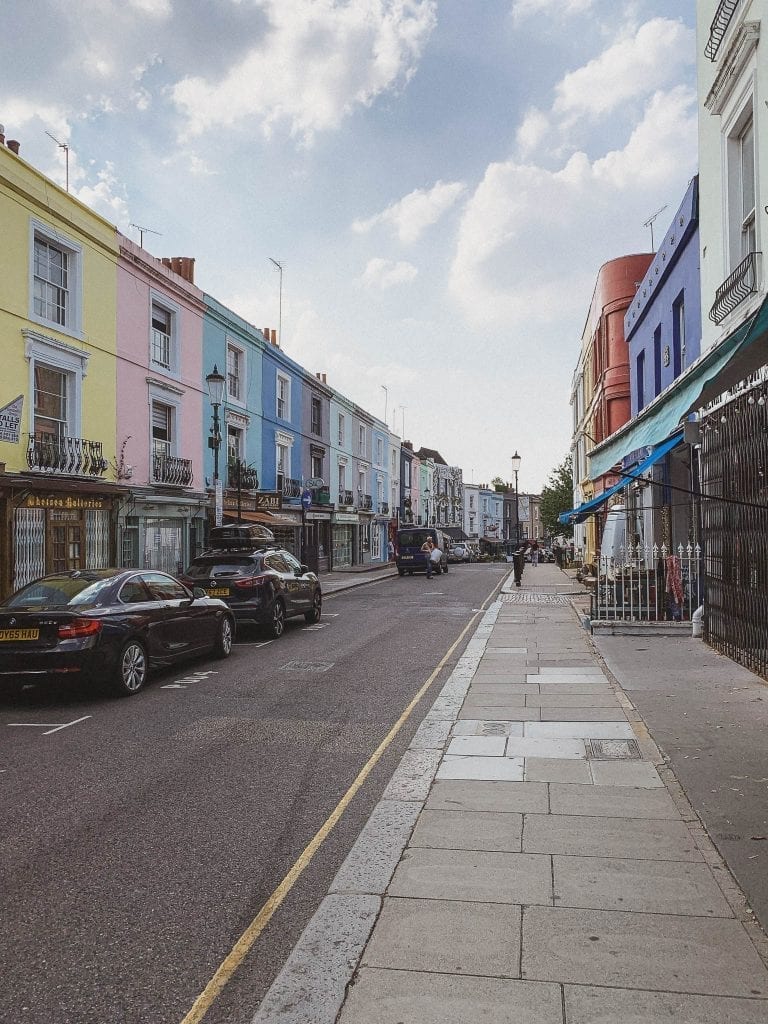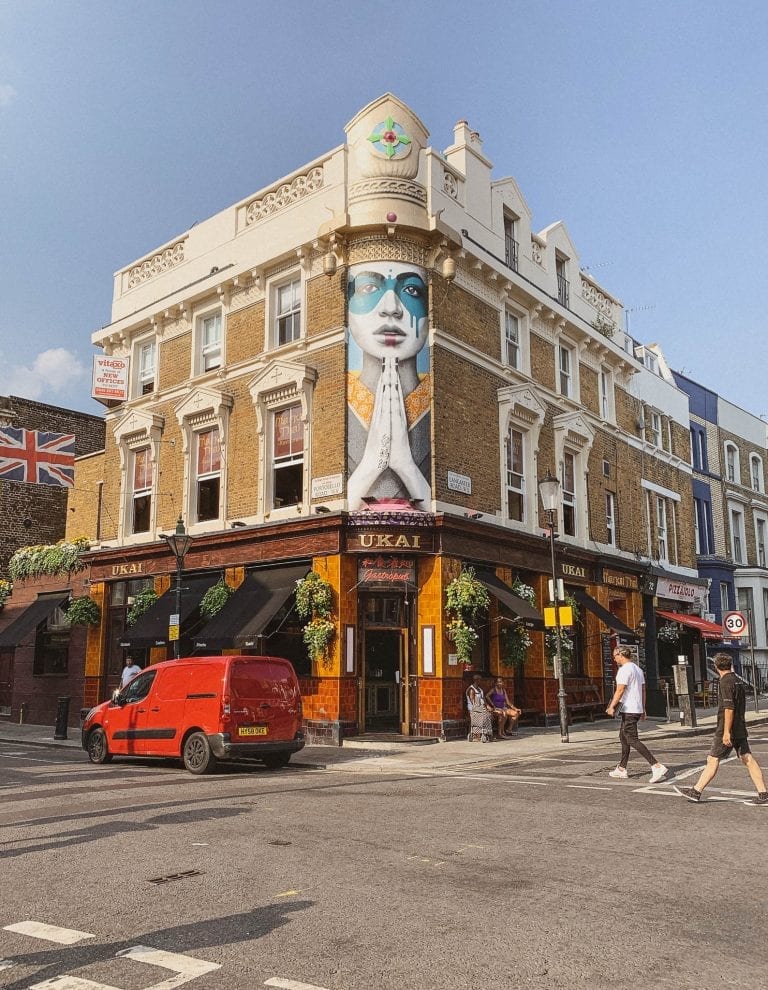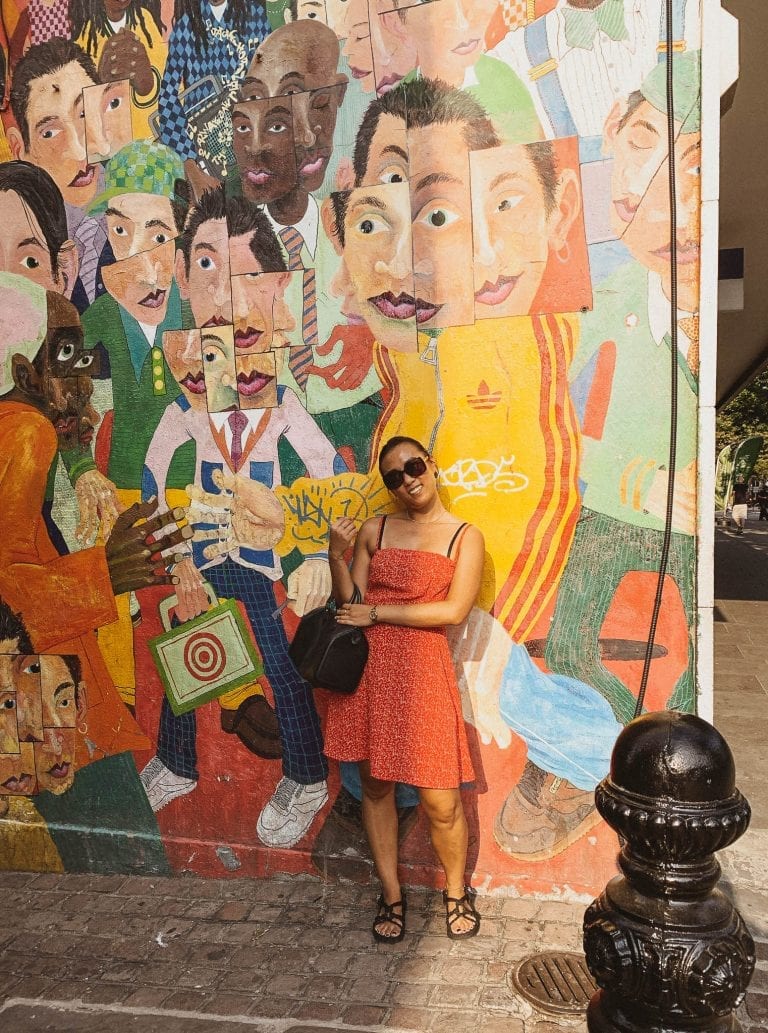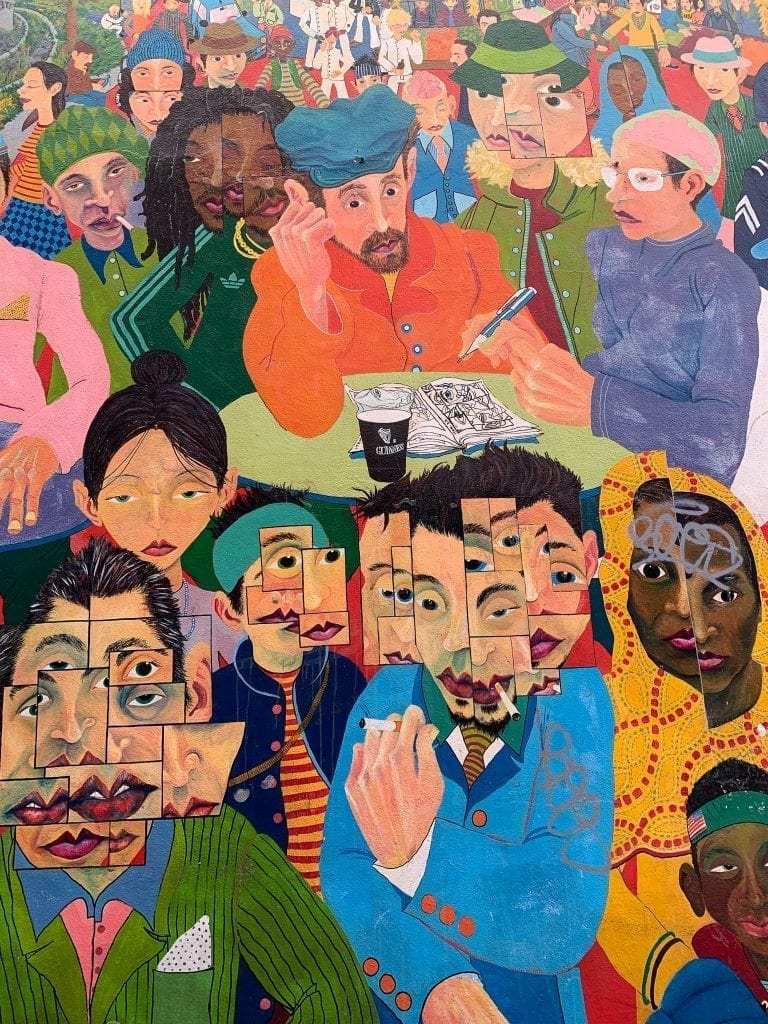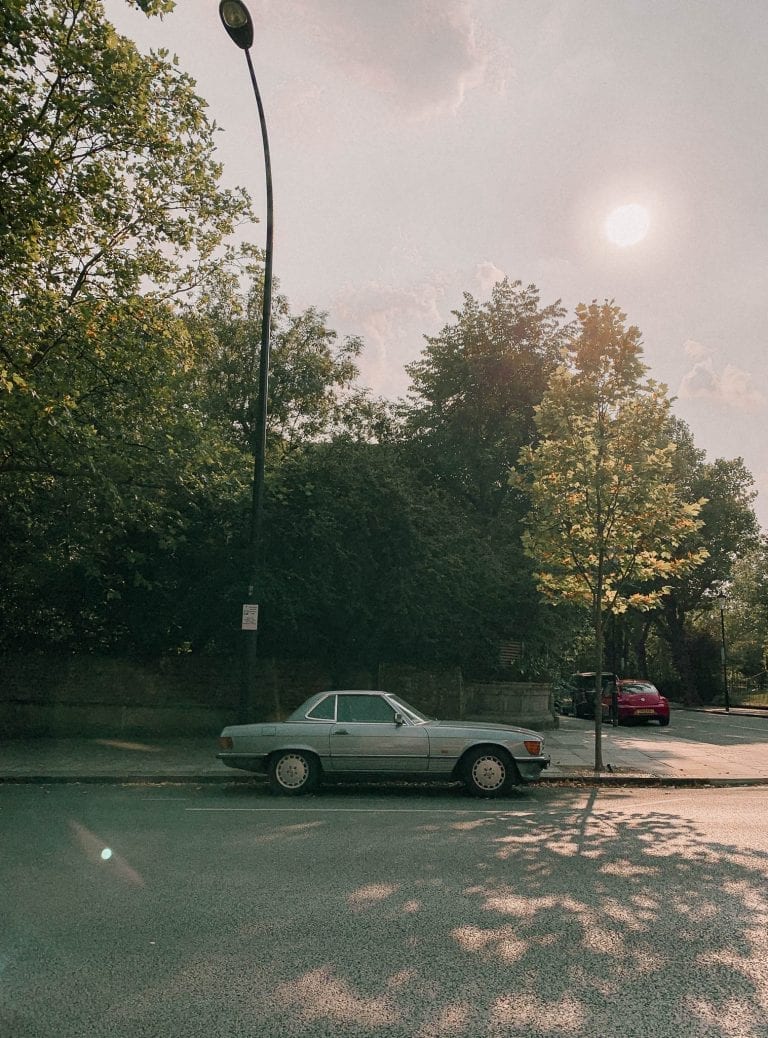 We didn't mean to go there, but somehow we end up there in our second night. 
The extreme crowded and vivid vibe of that area draws us attention. From the late afternoon hours, the area becomes incredibly crowded. Walk around in the area while freeing yourself to embrace the Londoner's lifestyle, in terms of parties and chilling-out. I ensure you the Chinese restaurant in London's China Town is super too!
Lecestor Square is a standard-public-square-in-the-commercial-centre type, which means many shops and car-free pedestrian. You can find another Big Ben in the Lego shop (since we didn't see the real Big Ben), and become a kid while see the statues of Mr.Bean, Paddington Bear and Mary Poppins. 
If you are on a mission of bringing English tea back as gifts, there is a TWG tea shop on the corner. I got this Flamingo ice tea for ourselves.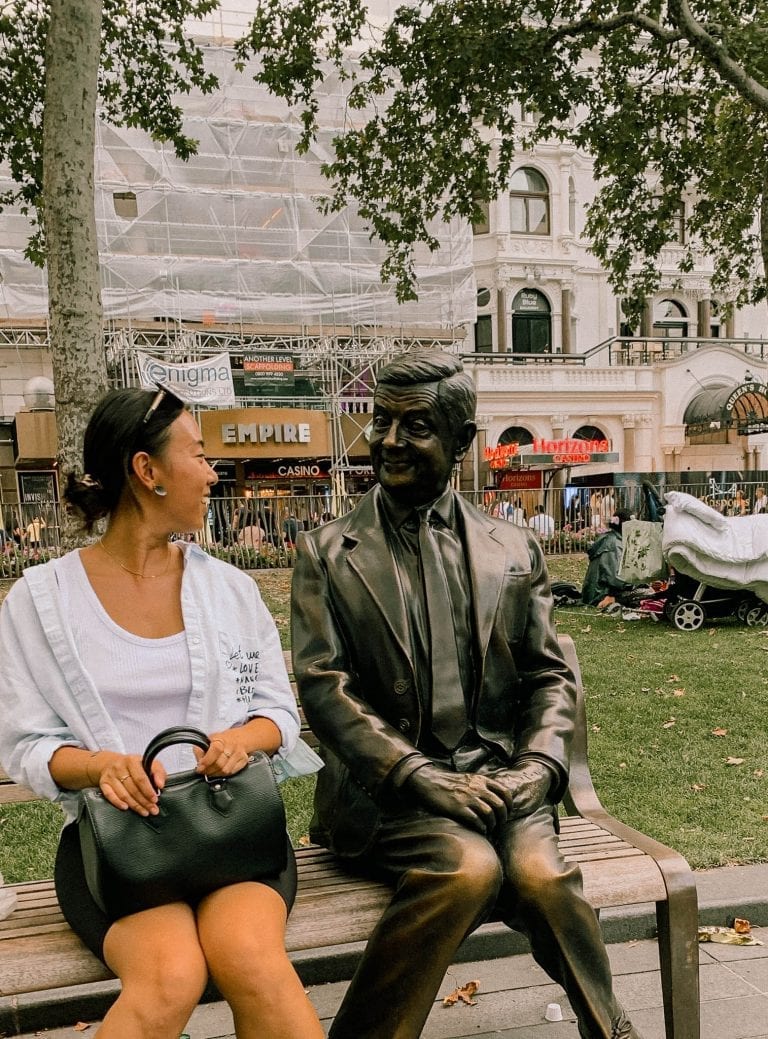 Borough Market is the place where Luigi asked me "Can we come back here for dinner tomorrow?" when the day after is when we shall fly back to Rome. 
Ok, so you got it? Borough Market is a foodie place no matter you are a foodie preferring buying ingredients from the market and cooking at home, or simply eating and drinking there. The market is just at the foot of The Shard (I was so surprised to see this super-future-verse-super-street combination) with very simple covers. Inside, there are many stalls for fresh vegetables, meats, fishes, wines – a place for daily grocery shopping. But there are bistros, bars, take-away street food stalls too. 
We were there in the late afternoon, and as we have been used to Londoner's daily schedule, groups of mixed youngs and professionals were drinking there.
National Gallery costed us 3 hours? or maybe more. The collection is huggggggge, with a big potion of early Medieval arts – mostly from Italy and with a heavy focus on western religion. However, our favorite part combines a bit of Renaissance (eg. paintings by Sandro Botticelli) and Impressionism art by many French artists, also the artists from Britain and Belgium like Van Gogh, Rubens, Monet, Anthony Van Dyck, Claude, etc.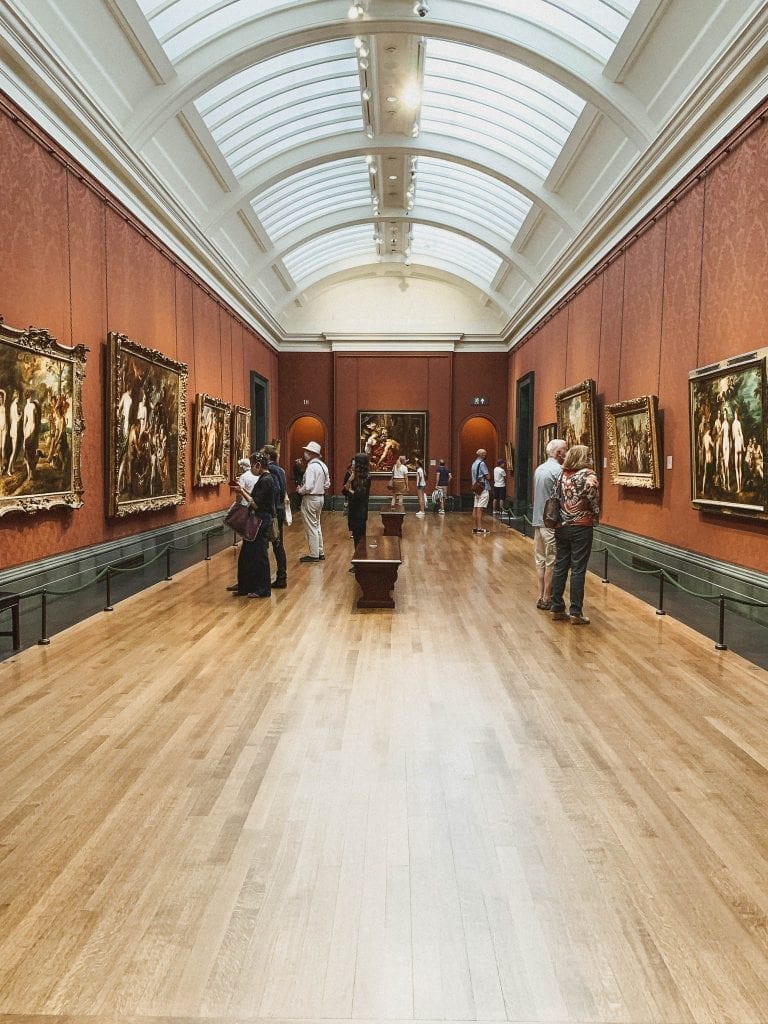 Westminster Abbey is where I started to understand a very different development from the ancient Roman Catholic. Of course, one of the most interesting things to do in Westminster Abbey is "celebrity" hunting. Surely, you want to meet Newton there, but don't overlook Hoking and many dramatic Kings and Queens there.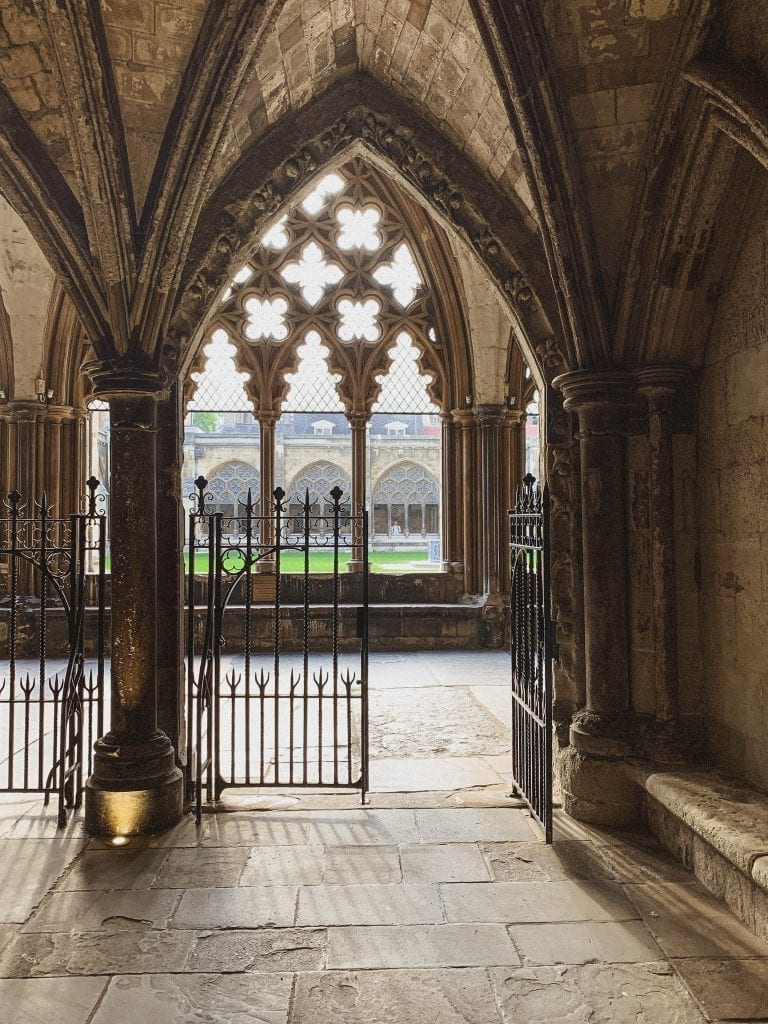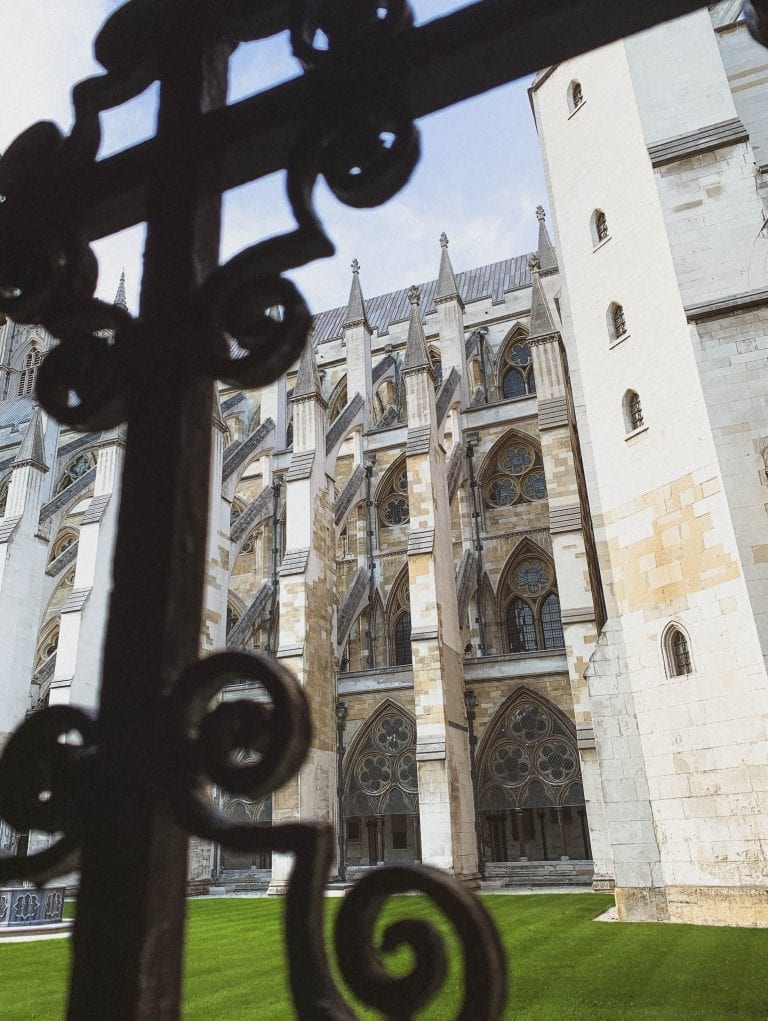 Another place to admire the greatest men in our history is St.Paul's Cathedral, where I find the poet corner is the most interesting. 
However, the most impressive of St.Paul's Cathedral is its architecture. It's sooooo different from any church in Rome, even I'm not comparing its Gothic style verse Roman style. The black and white floor and the purely white marble sculptures (the tombs and the crypts) are mind-blooming. Make sure you listen to the audio guide carefully, climb your way up to the Stone Gallery for London's city view, and "dive" into its crypt.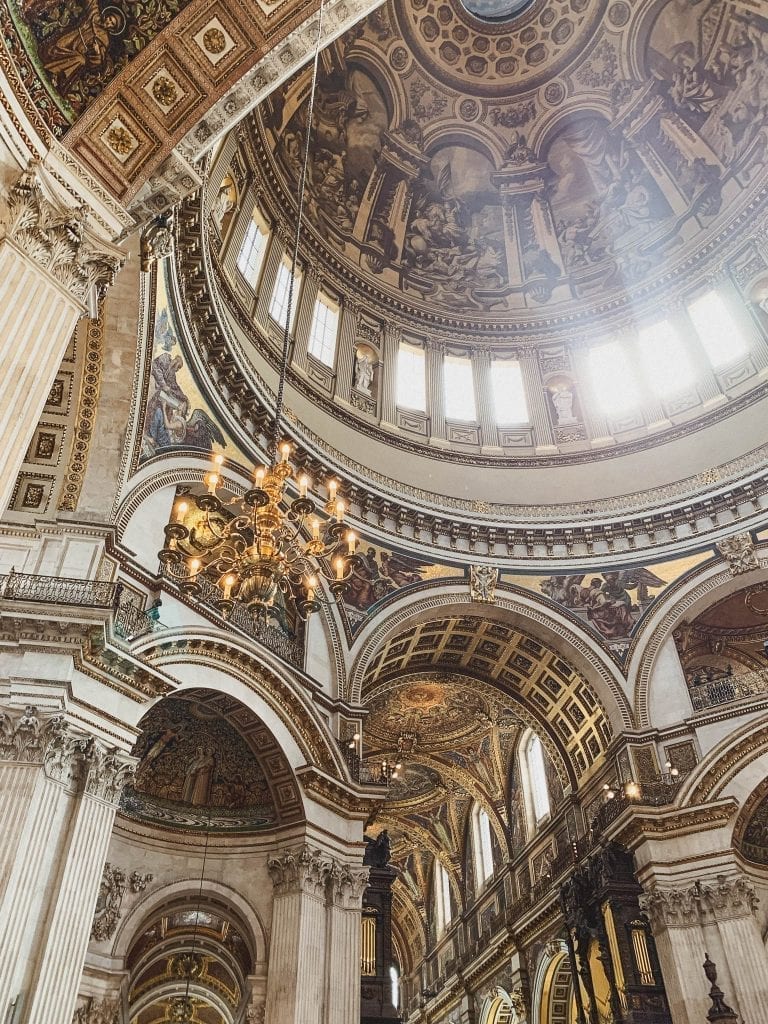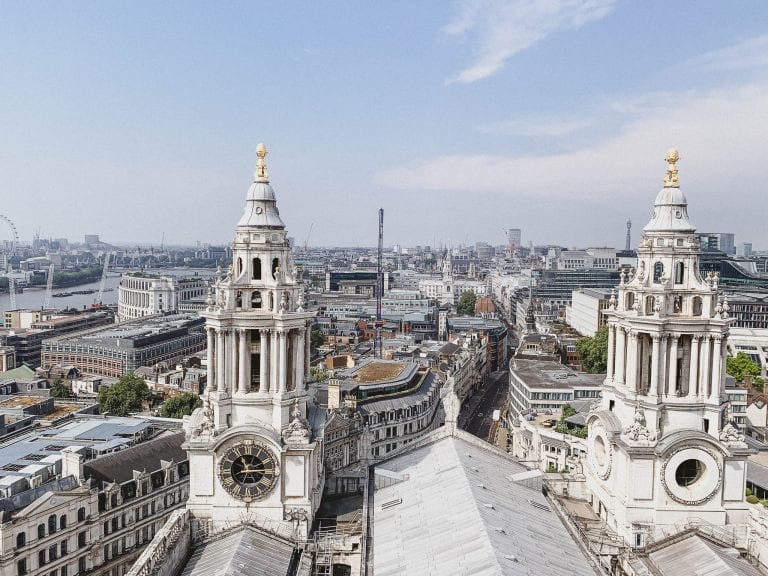 Tower of London is where the Royal fans go. It's interesting that the British call it "Tower" while the same building in Europe is called Fortress or Castle. Also, the visit to King's Tower and his bedroom made me admire the "minimalism" pursue of British Kings. It was that plain and simple, while automatically I was comparing to Versailles. This is probably because I don't know British history.
In your trip, you will have a nice view of Tower Bridge after the visit of King's Tower and traitor's gate, a visit to the precious Crown Room, and don't miss the sad story about the two missing princes.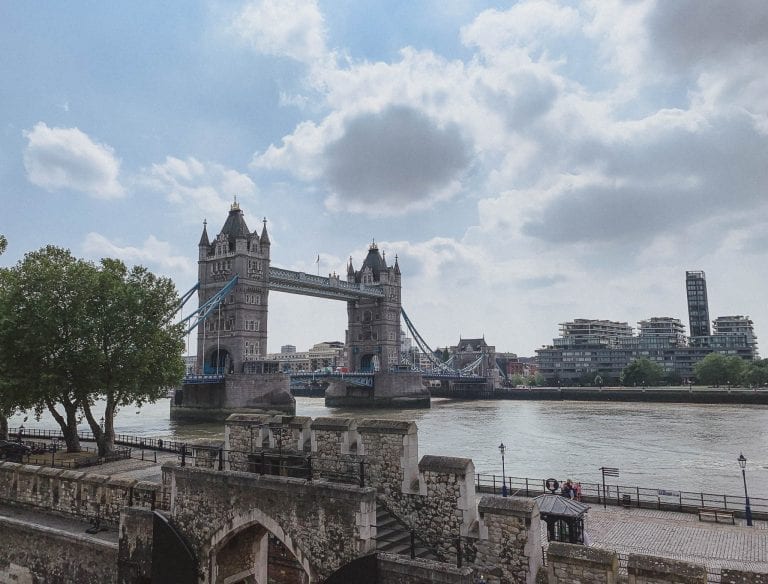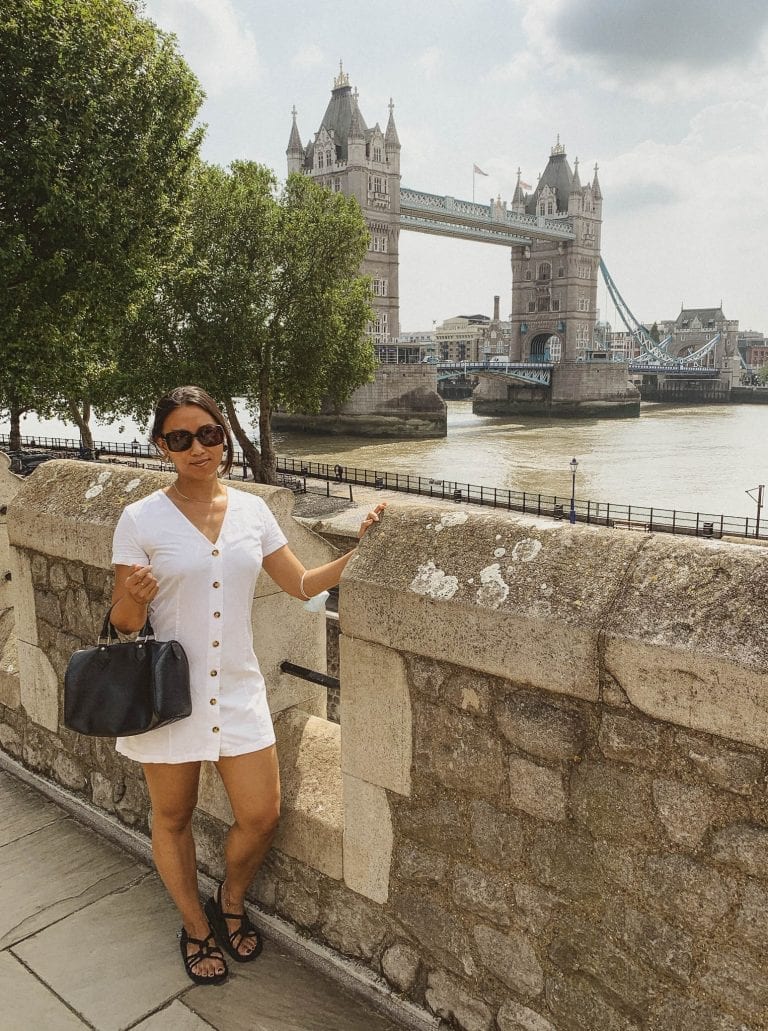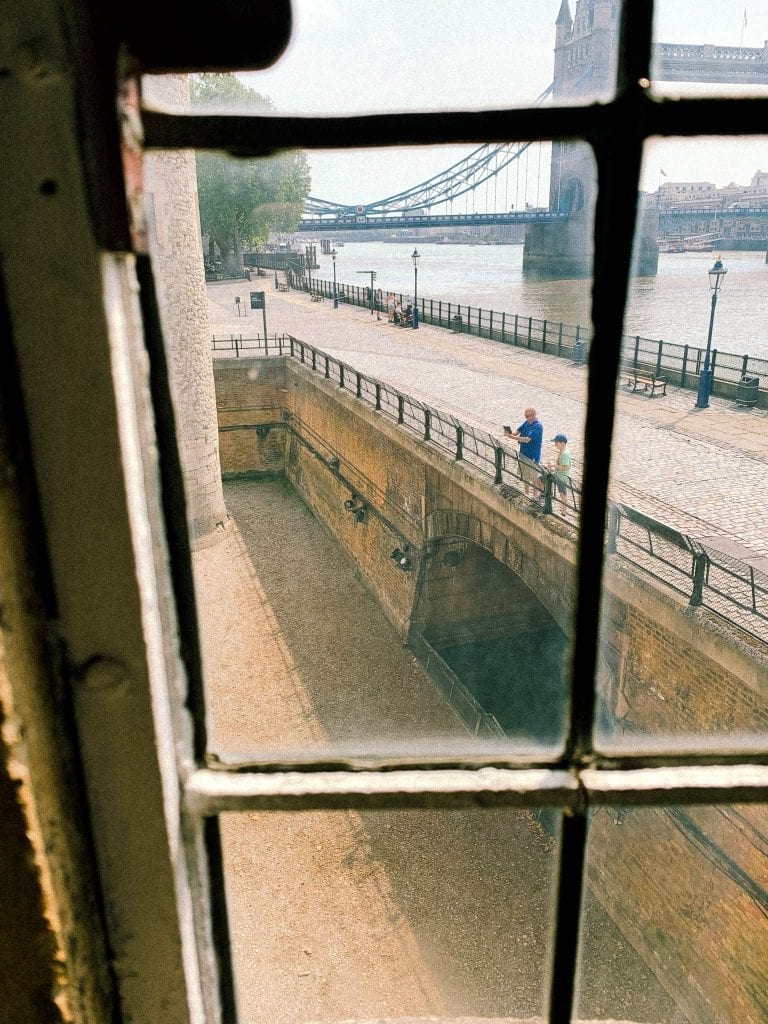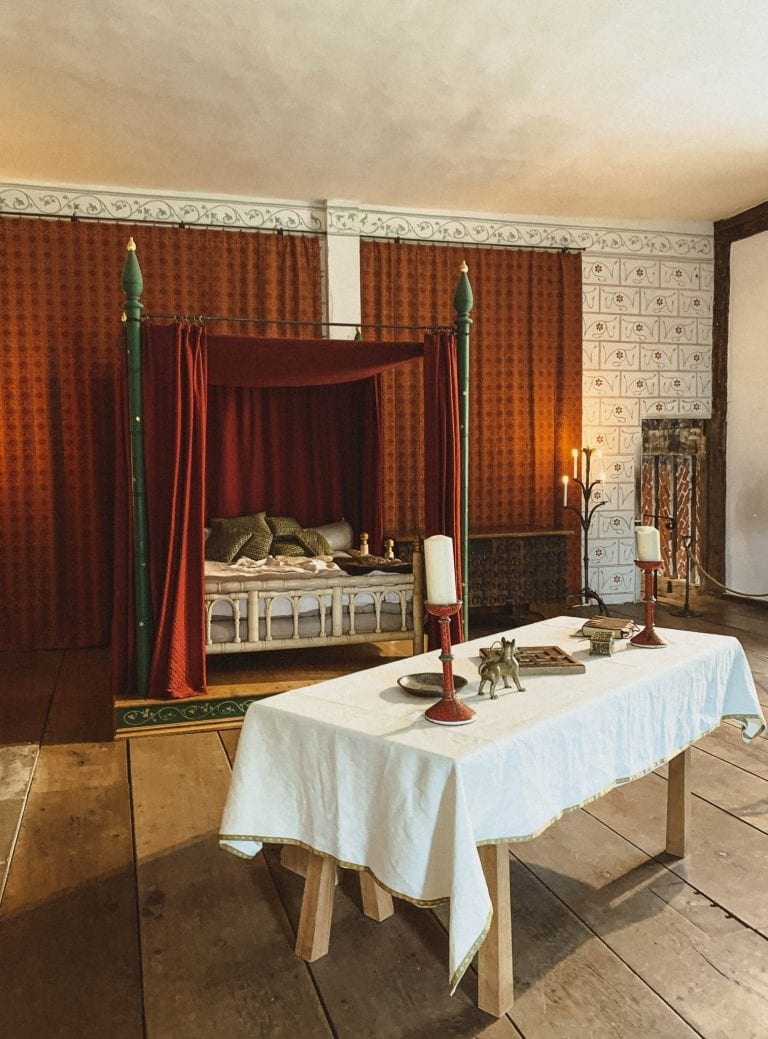 Farm Girl is super cute with an inner garden. 
It's pink-y, girl-ish, botanic, oriented-twisted, funky, and last but not least, it's chic. Don't expect something usual on their menu. Like us, pick the most "weird" names, order them, and wait. We love our Butterfly Matcha (organic blue matcha and almond milk) and Spicy Bulldog Tacos (hot like a hell for many people, I believe, but you will love it)!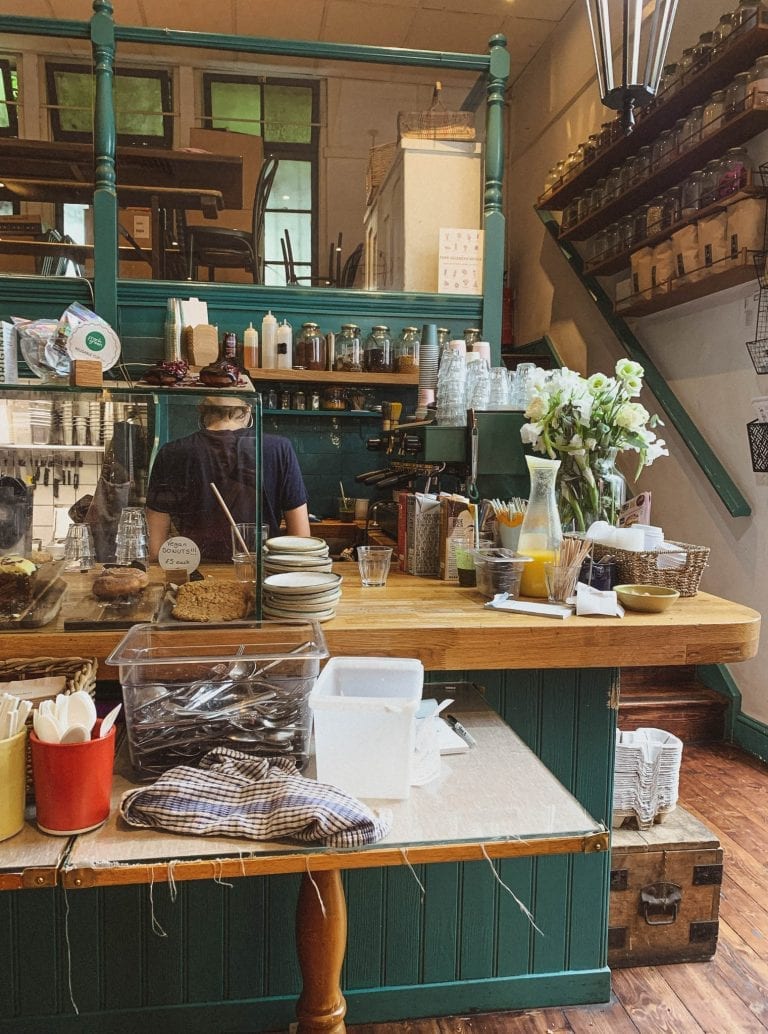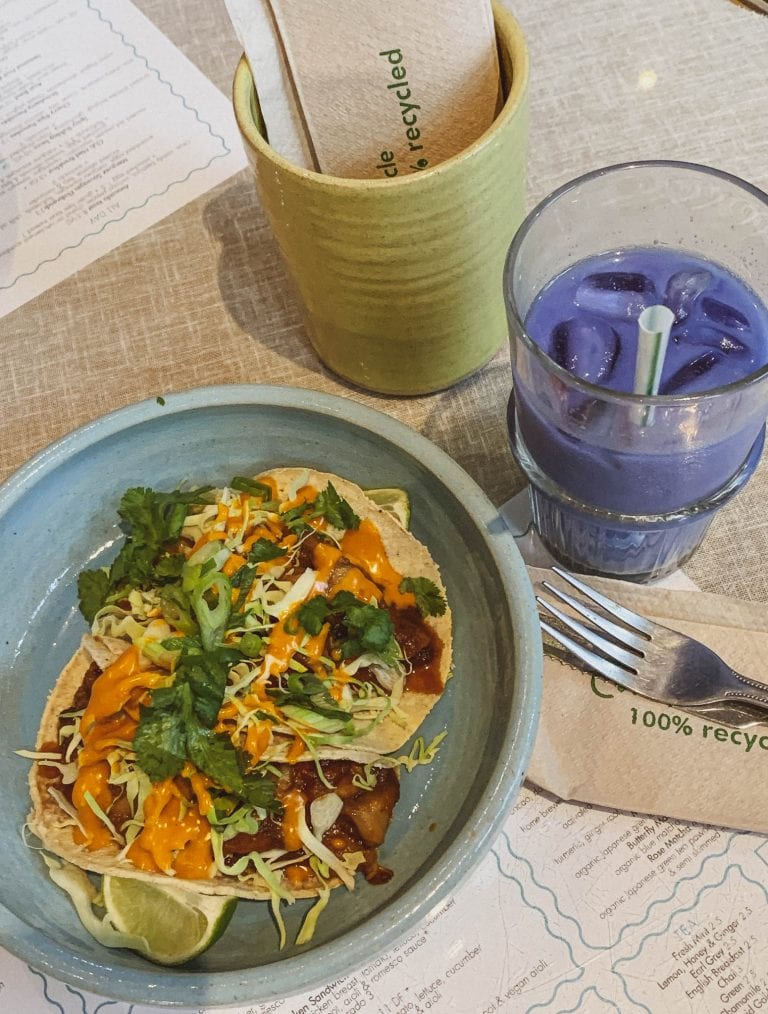 Places to eat London's fish and chips in London are almost everywhere, but a good one takes you some effort. 
We got Fishers near Putley Bridge station. It's such a tiny restaurant with limited tables outdoor. Luckily and unluckily that we didn't die inside without an AC but almost dead with those bigger-than-your-stomach fish and chips… They've got some fish options which I have no idea what those fish are. But that night, I discovered my favorite fish for London fish and chips. That's called Rock.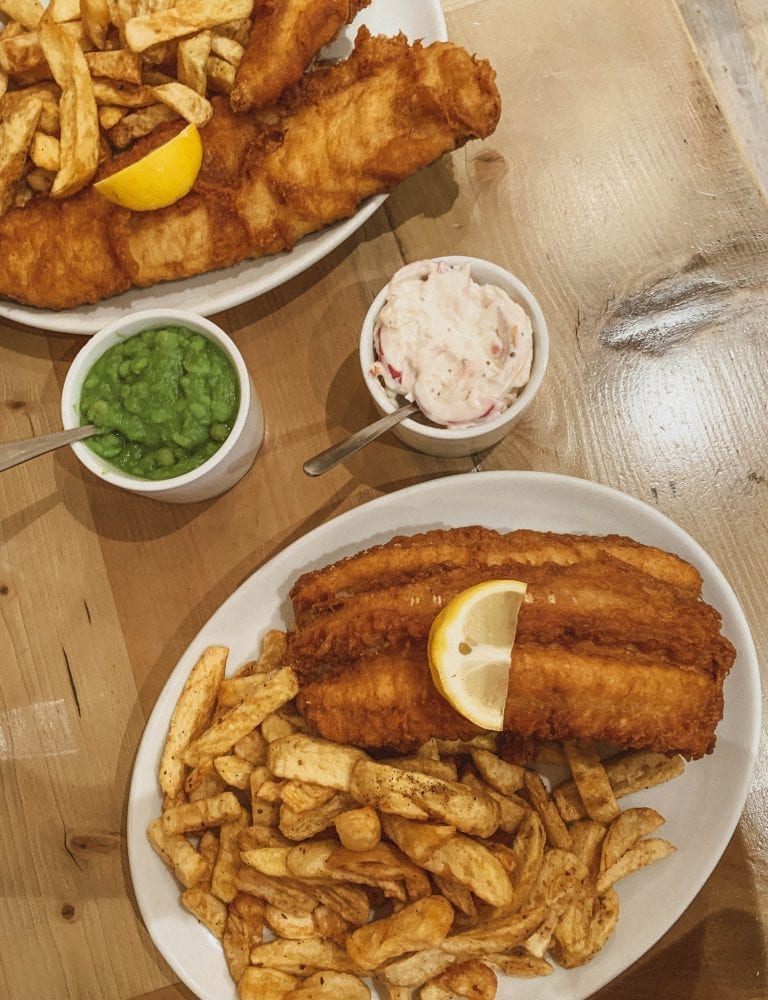 Ok, I didn't know Tommi's Burger is also in Rome! 
Well, we went there because we thought leaving London without a burger was pity. Their burger is a good reward after nearly 2-hour gallery walk, and I love the option of extra avocado. If you go there, try their coconut ice cream smoothie too!
I know it is very very rare to have "hot" summer days in London, but we were just that lucky. If you are like us – cannot live without the life motto "One Gelato A Day, Keep Doctors Away", Ben & Jerry is the easiest cheap-holi-day option.
Having a bit of everything is so "London", and a vivid city cannot go without a trendy Poke, right? We got it at Honi Poke in a back lane. It's flexible, simple, healthy and chic (you name it). Plus, you can have a special experience of eating in the street in London!
Tips about visiting London this August or during post COVID-19 period
No cash almost everywhere, no matter public transportation or restaurants. So make sure you bring along the credit cards or mobile payment devices.
Masks are required at least in the closed area, for example: metros, trains, restaurants, shops, etc. However, you do while what you see.
Open or close? Many museums and galleries in London are free, but due to COVID-19, many of them remain closed. Make sure you checked the opening hours on their websites before visiting.
Booking and limited visits are common in this period, because the museums are controlling the maximum visits in a certain time slot. So, you have to book your visit and time slot on the museum's website. A lot of famous places, eg. Sky Garden, ask for booking too.
Many museums and galleries design the one-way visiting route to avoid chaos due to COVID-19. It's mandatory to follow it while visiting, and you won't be able to see everything.
Hotel has reduced labours and service, so don't feel bad when the hotel won't do the room cleaning every day. The normal breakfast buffet is not allowed in this period either.