This is a place full of amazing Neapolitan bites and young energy in the lovely neighbor of Cavour/Monti in Rome center.
Ce Stamo A Pensa
Address: Via Leonina, 81, 00184 Rome
Worth a visit: ♥♥♥♥
Taste: ♥♥♥♥
Price: €
Service: Dine-in / Take-away / Aperitivo
Environment: Basic / Toilet
Payment: Cash / Credit Card
Open hours: Mon – Sun 10:00AM – 1:00MID
How to reach: Metro line B, Station Cavour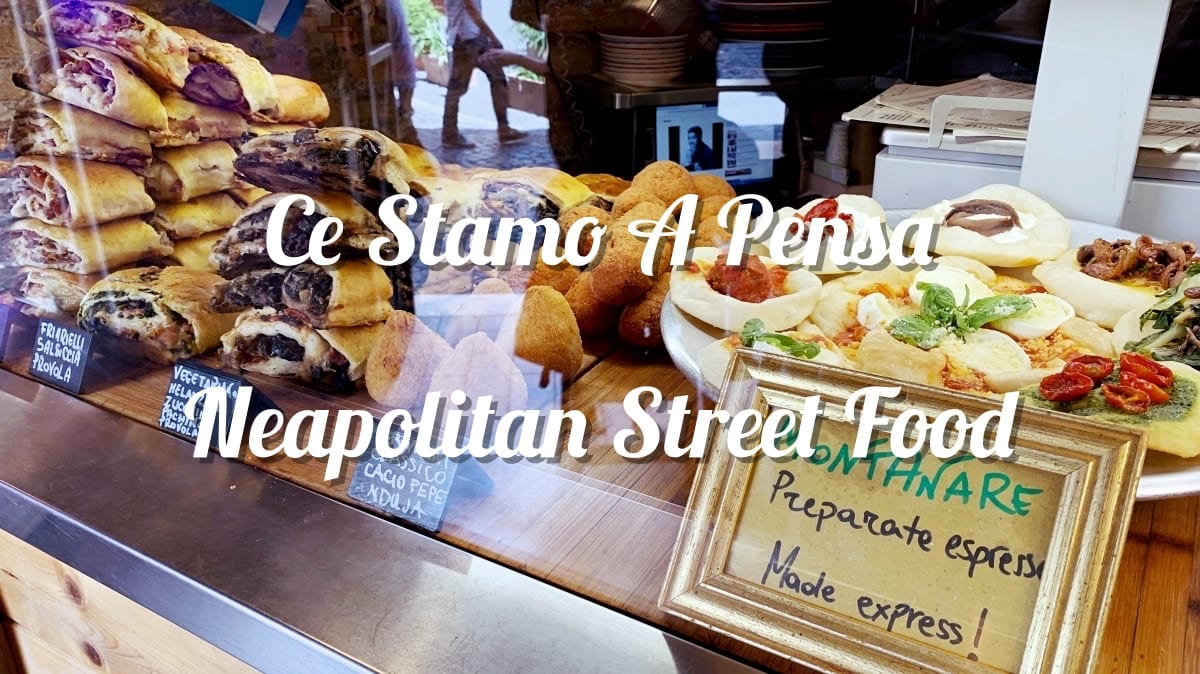 As usual, I visited this little "bistro" after my normal Italian class. I don't intentionally search for restaurants or small food shops to try out for my blog writing, nor for my random and casual after-class meals. The only criteria, probably, is "a busy place", not be seen once, but twice and more, almost every single time when I pass. Ce Stamo A Pensa, is one of those places.
This is a place full of amazing Neapolitan bites and young energy in the lovely neighbor of Cavour/Monti in Rome center.
The shop is quite chic – Rock music, funky and young spirits there. To order cannot be more difficult than theirs, because everything is there, right behind the glass panel. English speaking is not a problem either. The best spot in this narrow shop is at the door to do the people-watching of Monti area, while inside, along the narrow corridor, there are a couple of simple bar table sets.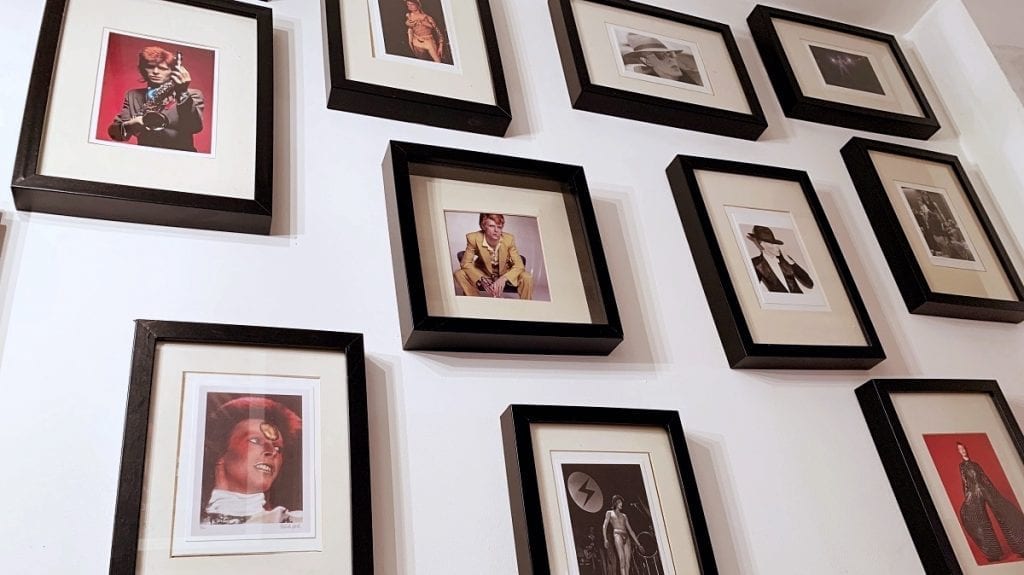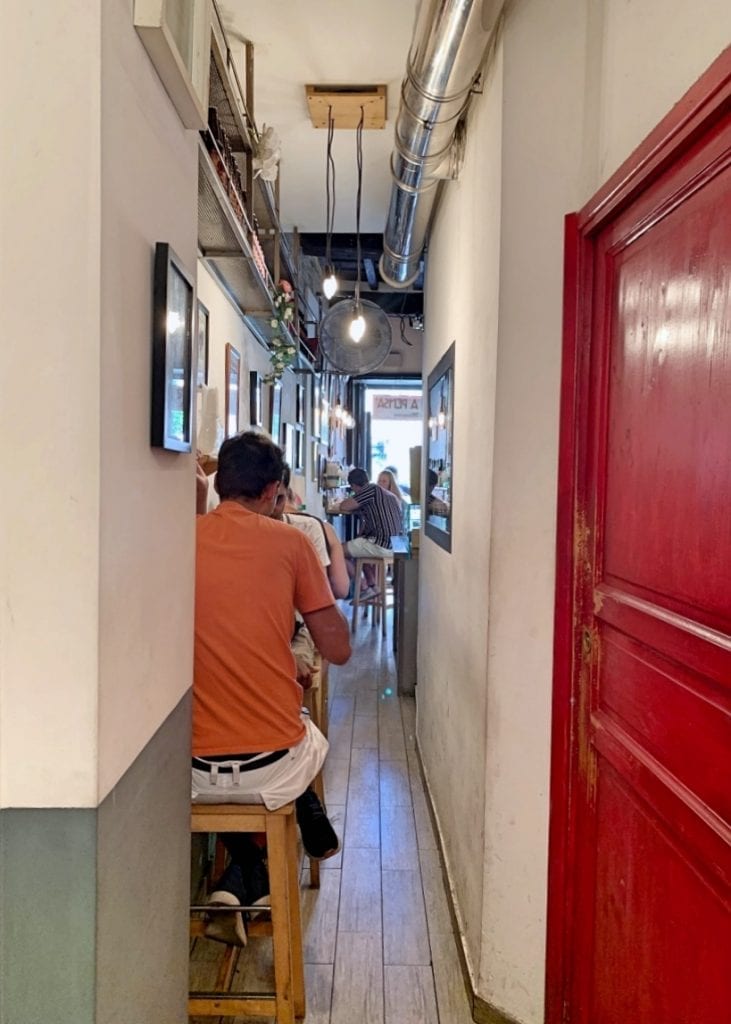 Montanare and Panini Neapolitan is definitely the beginner-level options to try out. Montanare is a palm-size with different toppings on deep-fried dough, but all simple as you can see. It's surprisingly quite airy and light, despite it does leave an impressive oil-mark. I chose the one with Anchovies and Stracciatella. The combination is perfect, I have to admit! While most of the topping is using Stracciatella as the base, this fresh semi-liquid cheese, is the inner part of burrata cheese, very creamy, besides, to serve freshly in the summer season, that's definitely needed! (About Stracciatella, I recommended another pizzeria in Puglia, which makes wonderful summer pizza with this cheese. If you are interested, click to have a look.)
The Panini, I think, tastes a bit similar to English pie, which its thick and dry puff is the most impressive part, or you can imagine a scone. Instead, the filling is more Italian traditional, with fiarielli, salsiccia and provola cheese. Size is not big, but filling up stomach easily.
They also offers Roman style pasta and even tiramisu as one of the desserts. It's not very convincing as I consider the restaurant as a Neapolitan classic. If I've tried by chance, I will update with my new opinion.