Creation, the action or process of bringing something into existence.
Happy New Week! I'm back again and last week's keyword is Creation.
You got me right.
I've created something new last week, to be specific, it happened at the weekend. Of course, the idea didn't come in only two days. I've inspired by the people and the community as I've been blogging for a while. Luigi also helped me to analyze and refine the idea so that we really can bring it into something practical instead of just a dream.
I shall say, those are… as I've launched two different pages on my blog.
First, it is a freebie for all of you. I'm always wanting to prepare a freebie from my blog, but for quite a long while, I cannot find a gift idea I'm happy with. Since I started to work on the other project (I will talk about this later) which is related to photography, I was like "wait, why not offer that?!"
Here you are.
The first two freebies are exactly two photos I've taken in the last few months. One is about Rome, and the other one is about Malta.
As you know, I'm blogging mainly about Rome's life and guides, I just naturally picked up one of my recent shoots.
It was a sunny afternoon when the sunset was ready. The location is Basilica Santa Maria Maggiore, where I always wander around because my favorite Rome neighborhood, Cavour, is next to it. I felt super addicted to Rome's sunset in this winter because it's just too amazing! I've even caught a magic violet sunset.
In this freebie, you will get all the gold shines. It might "confuse" you a bit that it was Paris, not Rome, as one comment I've received recently in my blog. Yes, it is. The buildings in Rome are normally with yellow or orange tones. That gold shines exactly flattened the buildings' colors and therefore, you will see a nearly monochrome color here.
Lovely, right?
So, if you like it, click here to grab a set.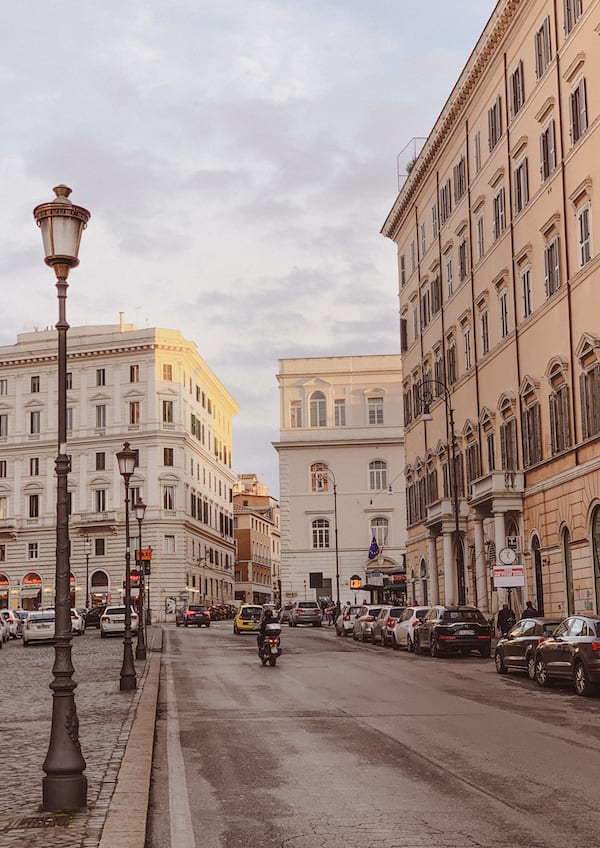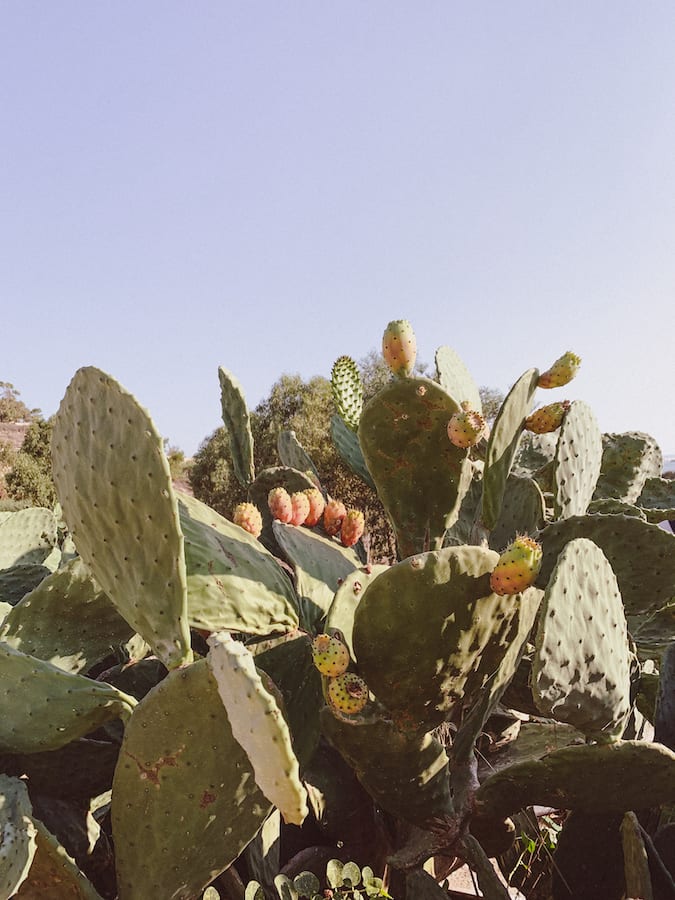 The other freebie photo was taken on our first trip to Malta.
I and Luigi went to St.Peter's Pool in our Day 2 and honestly, I just inspired by a few Instagram pictures and didn't research a lot about this place. St.Peter's pool has purely white cliffs. The place is "unreal". We've spent 2 hours there and just did people-watching. There were many young travelers and adventurers that day. Some guys were practicing balance on a rope across the cliffs (we were totally wowed!!!), and some did a lot of cliff-jumping, even those girls! WowX2, ok!
St. Peter's Pool was definitely our best memory among the recent vacations. On our way back to the town, we passed by a backyard where the Malta plant, Fichi d'India, grown fiercely! I didn't know this plant (fruit) before, and that night, we even tried the typical Malta sweet wine made with it. Very sweet, as this place!
If you want to have this cute plant for your phone, click here to grab a set.
The second launching on my blog is an interest-collecting page for my project.
You might read from my About page and you know I'm in love with a lot of visual-oriented things, for example, arts & designs, photography and more.
At some point, I noticed a big trend of home-deco / affordable art prints, and I started to be obsessive about the idea of creating beautiful and meaningful art prints for our homes, offices, or any living environment.
Weeks ago, when I was catching up on some conversations in my blogger community, I noticed that there are many talented content creators out there, who create amazing works. Then, "Why not collaborate with my own community and make it a good business?"
Here I am. After some discussion with Luigi on the business professionals and technical issues, I launched the page to introduce this idea to everyone over the weekend. I'm seeing good impressions and feedbacks so far. This page will be run for 2 weeks, so if you have a female friend who is perfect for this, help me to reach her with this link.
Coming back to a few other highlights of last week, I have to share with you these two photos.
It was an early morning, probably around 6.30. I was out to meet a blogger friend for photo-shooting. When I passed Santa Maria Maggiore, I just couldn't move on but took out my phone to capture those magical moments of Rome! I normally hang out in the afternoon and that's why you see a lot of my sunset photos. But, I have to admit, a 5:45 am call is totally worth this unexpected view of Rome's sunrise.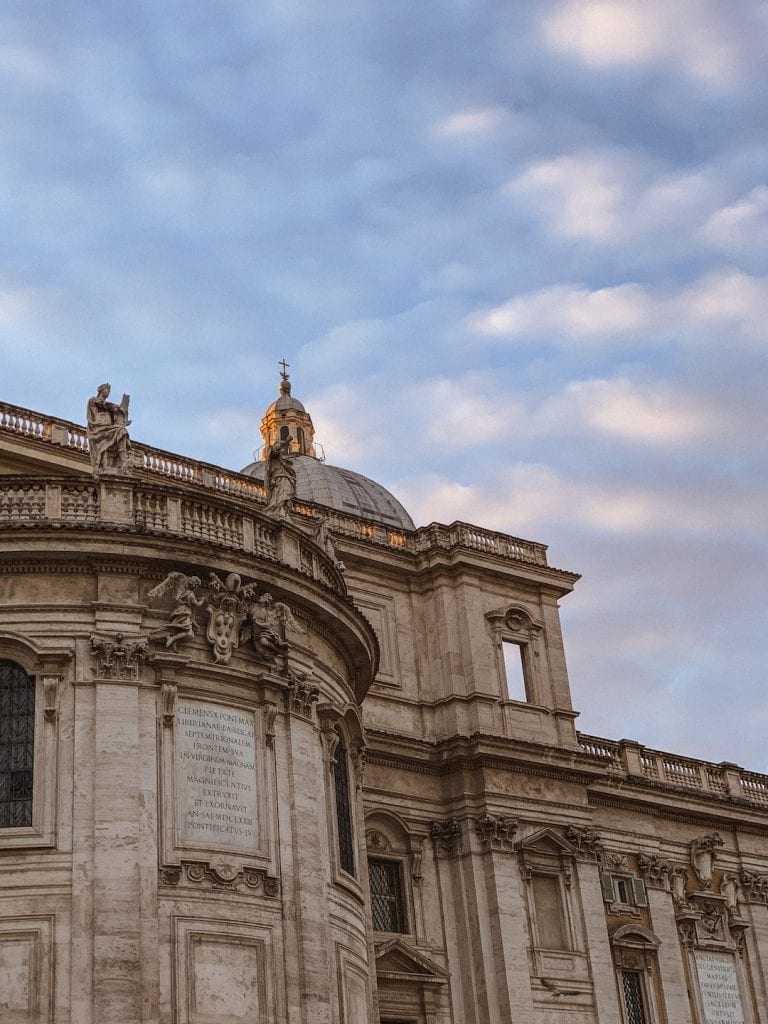 Later on that day, I went to Museo di Roma on Piazza Navona, to catch up the last chance to see the exhibition of Antonio Canova. Guys, it was such a good one.
Canova was one of the leading artists to represent Italian Neoclassical Art, and his marble sculptures are absolutely among the finest ones. If you've been to Galleria Borghese, check out his Pauline Bonaparte a Venus Victrix. While in the exhibition, I like Amore e Psiche the most (the prime version is currently exhibited in Louvre). Actually, there is another famous sculpture of this lovely couple that I've captured in Musei Capitolini.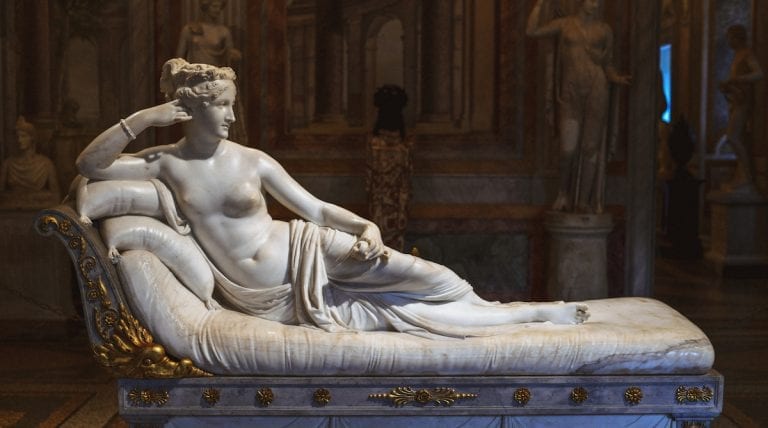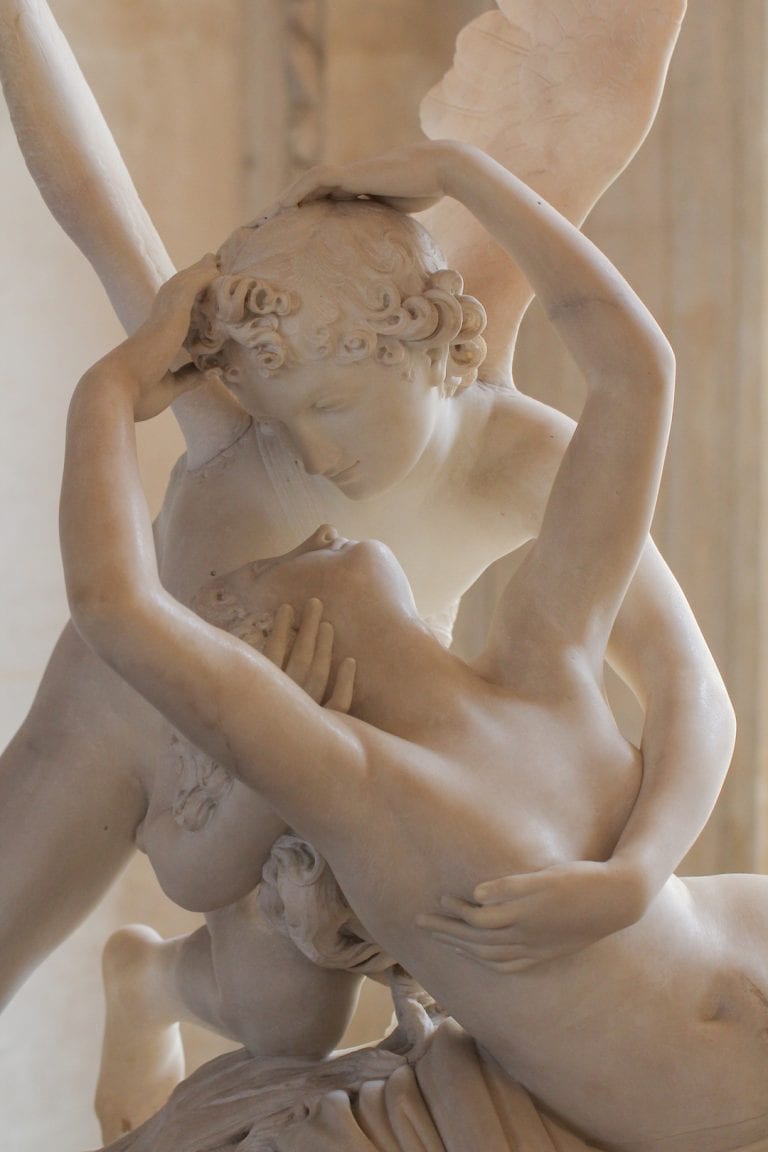 I will end this short catch-up of last week here. Tomorrow I will have another photo-shooting, so stay tuned and I see you next week.
xx