Instead of where to eat in Rome, it might be better to consider as to where to drink in Rome.
Yo, it's a bit late for this month's happy delicious where to eat in Rome list. Sorry guys, I am super super busy in the past one and a half weeks between working on the new project for my own company and traveling back and forth between Rome and Montefiascone.
 On the last day of August, we had a super refreshing day with a full-day rain. The temperature once dropped below 20 degrees, and the whole following week was so fresh! However, if you think autumn is coming, you are not a Roman, at least not a new Roman-like me (expat). I turned on the fan last night again. So, coming back to our yummy list in Rome, I prepared some "fresh" options for you. Instead of where to eat in Rome, it might be better to consider as to where to drink in Rome.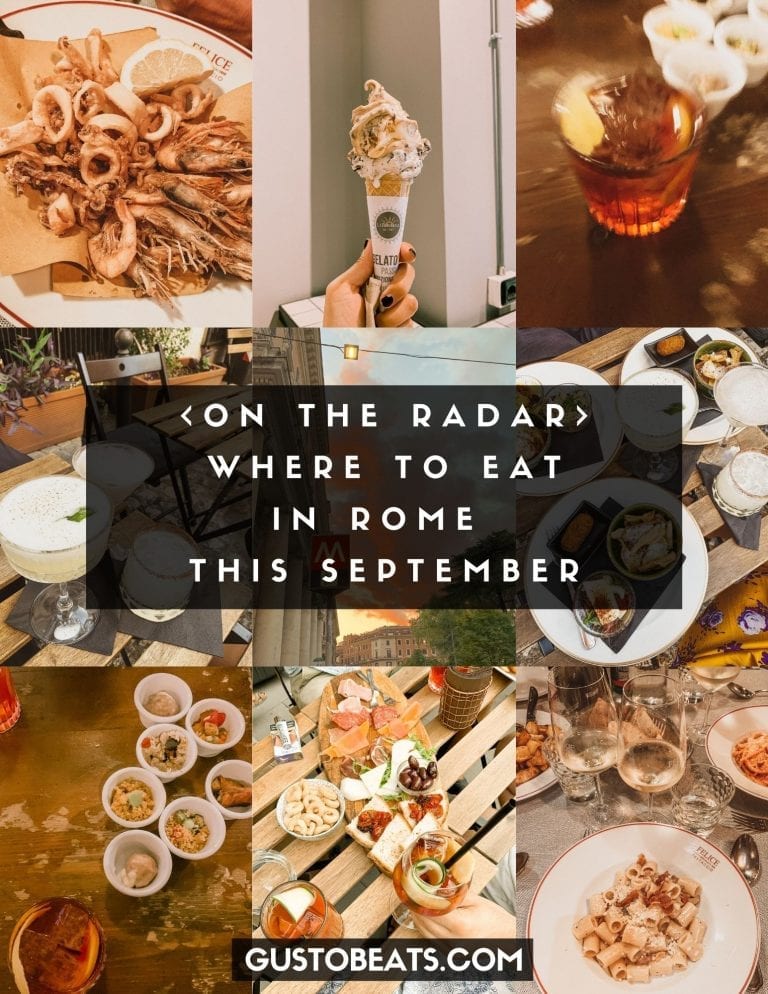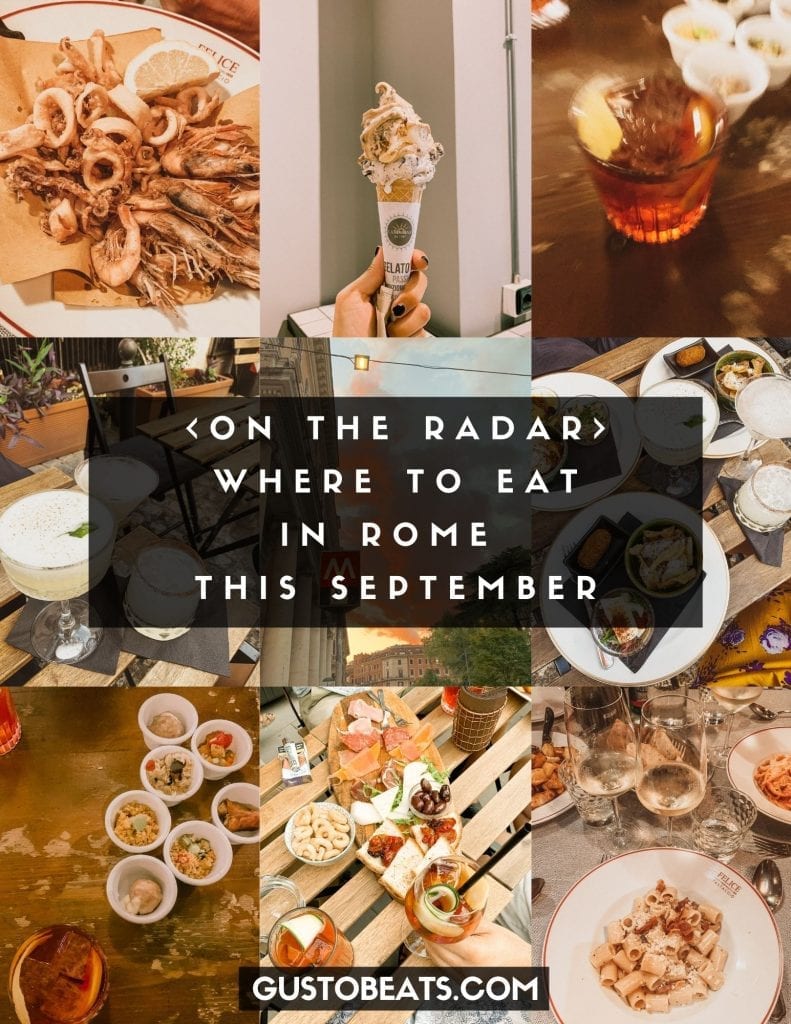 Suburra 1930 is located in my favorite Rome neighborhood, Cavour (Monti). In the day, you probably won't see it, because it is only open after 6.30pm in the week and a few hours more for the weekend lunch hours. It is a bar and bistro with a chic modern design. I mean the design for both their drinks, dishes, and the bar itself. When the sun is set, the little outdoor corner of Suburra, will lighten up with star-like bulbs.
 We've visited them on a random weekday early night for Aperitivo. I have a few recommendations from their cocktail list. Suburra, Light Martini, and Tequila Spicy are excellent to start with as the refreshing taste. Together with the drink, we have some small bites from the Chef's selection. It is simple but beautifully inspired and made from the traditional Italian Aperitivo dishes. You can also click this and this to get more ideas about what to do and where to eat in Rome, Cavour (Monti).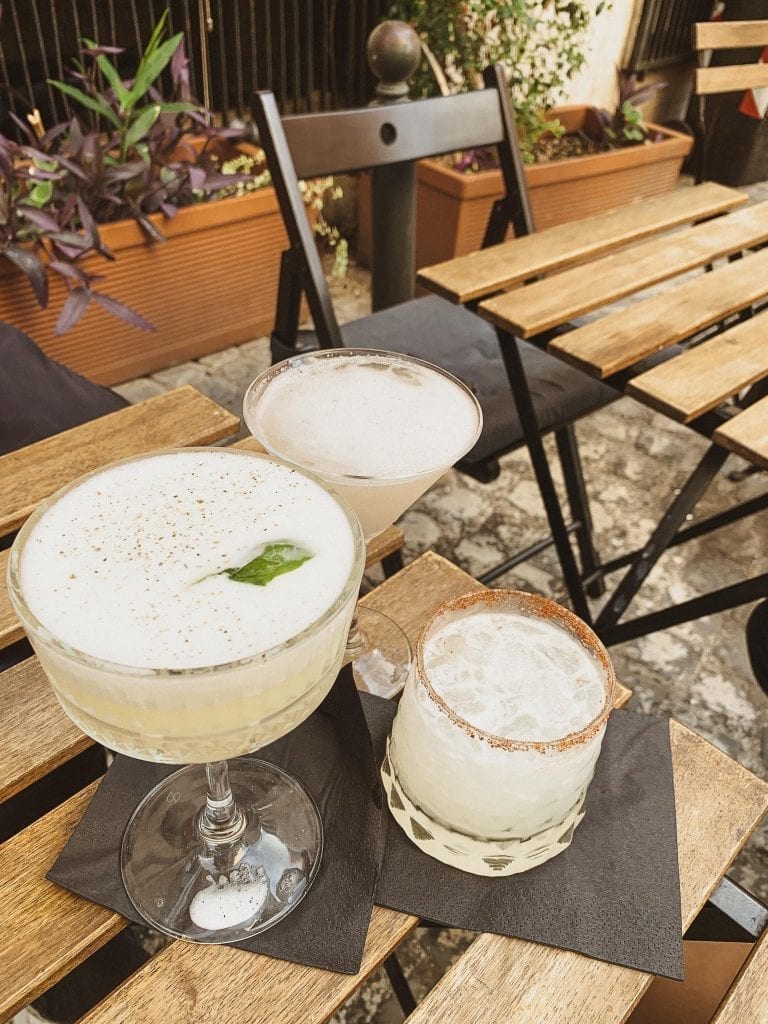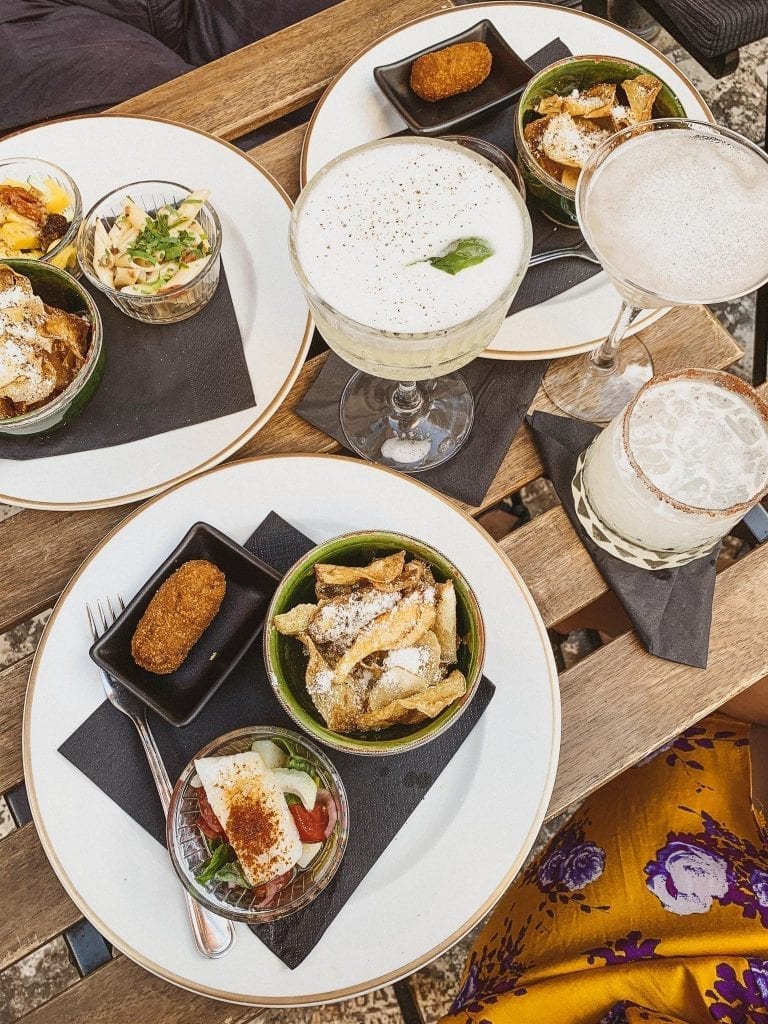 Gatsby Cafe is a very neighborhood-style bar near Vittorio Emanuele II. It was once closed during the lockdown and struggled to reopen in the post-lockdown period because of the super tiny space inside the bar. Luckily, Gatsby got permission to extend their business area to the pedestrian area in front of the bar. One of the tricks to know where to eat in Rome is by observing where the locals go. Guess what, the neighbors "rush" back for their lovely Aperitivo immediately.
A sticky-hot but windy late August Friday night, we sat outside for Gatsby's Aperitivo and Rome's burning sunset. They have got a full list of the most traditional Italian cocktails. Aperol Spritz, Campari Spritz, Hugo, Negroni, you name it. However, personally, I took two Bloody Mary in a row. Normally I took Bloody Mary only for brunches, however, in Rome, it is quite rare to see this classic cocktail. So, I took the chance. With the drinks, you can choose the platter of mixed Italian cold cuts and cheese or fried vegetables.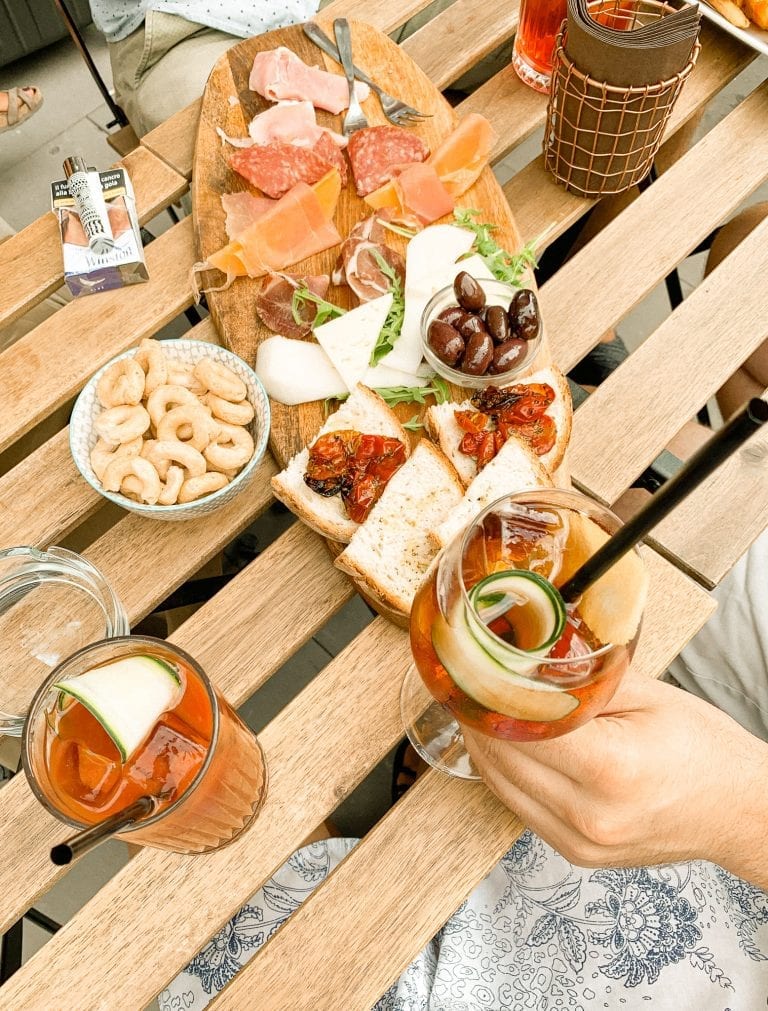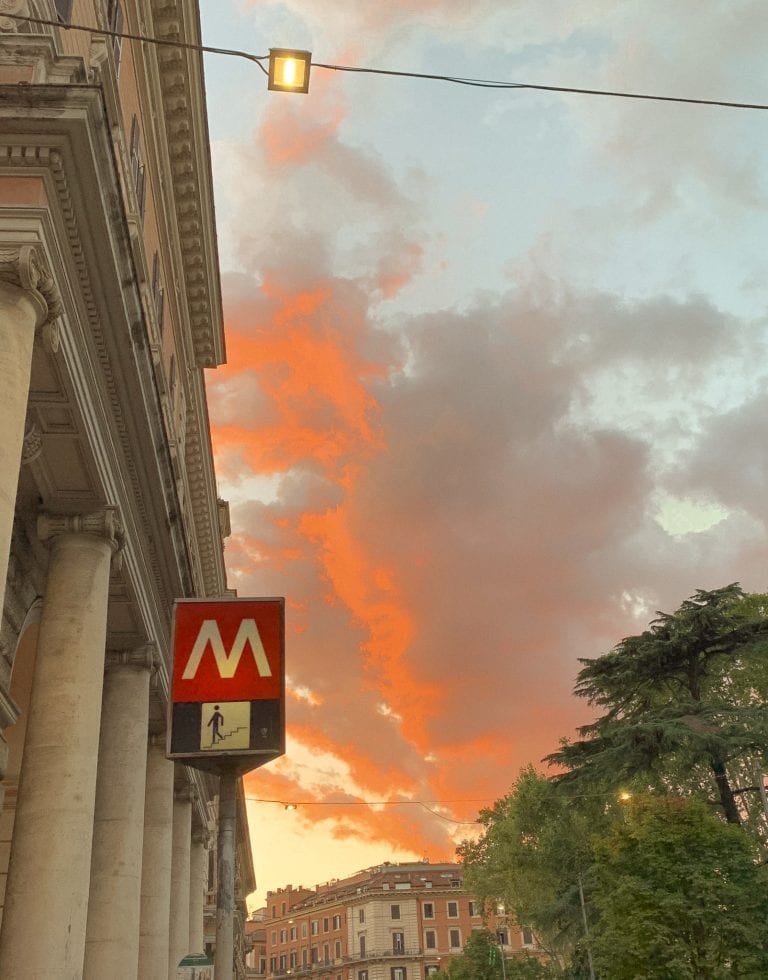 Felice a Testaccio is famous for its traditional Roman cuisine since 1936. If you ask me in general where to eat in Rome, especially for authentic Roman cuisine, I will suggest Testaccio. It is one of the favorite Rome neighborhoods according to the locals. Different from other neighborhoods in Rome, Testaccio is still near the Centro Storico (Rome city center), however, you can hardly find tourists there – maximum the expats in Rome. This guarantees the average quality of restaurants, bars, pasticceria, and boutique shops in Testaccio. And, this is also why Testaccio is a popular dining area for the Roman locals.
Felice, located in the heart of Testaccio, is one of the most popular restaurants. I and Luigi got this name many years ago. Once we have moved to Rome, we started calling them for a table reservation but never succeeded. Well, last month we had our luck. To my surprise, Felice doesn't have a traditional look at its age (84 years old). The restaurant is bright and modern with minimalism style. However, you can take its menu as a "bible" for traditional Roman cuisine. Tonnarelli Cacio e Pepe, Bucatini all' Amatriciana, Fettuccine Carciofi with Guanciale, Rigatoni con Pajata are all the must-try Roman first courses. For the second course, they have Polpette al Sugo, Trippa alla Romana, Coda alla Vaccinara, and more. If you want to have an earth dish like the Romans, you cannot miss Carciofo alla Romana.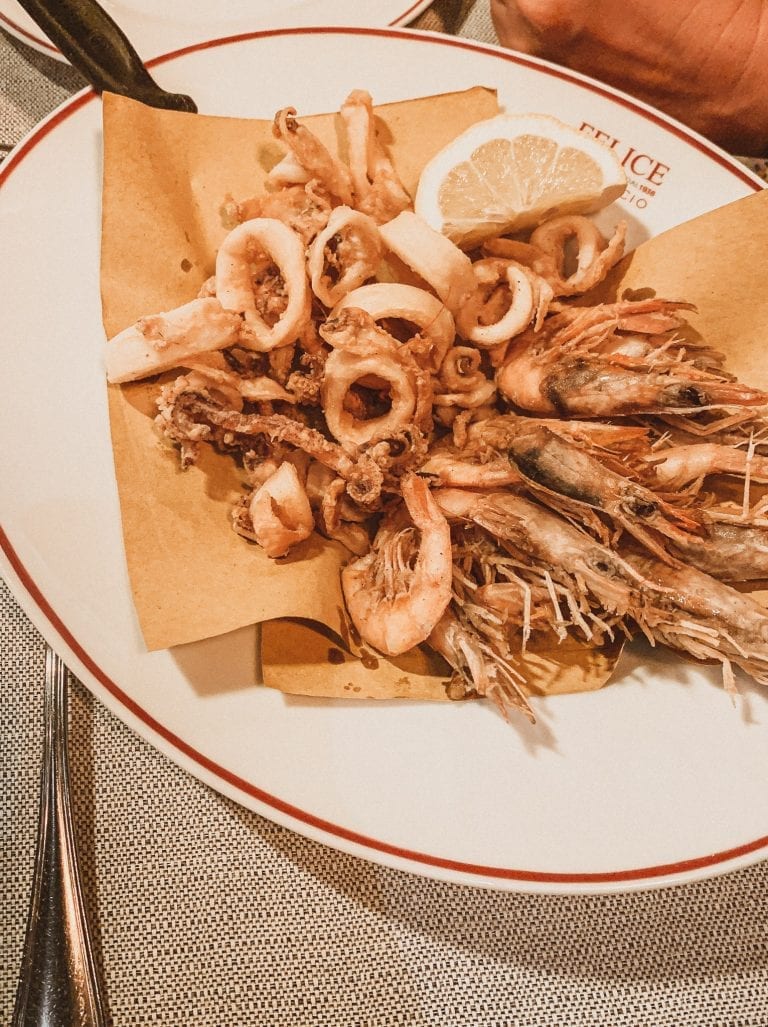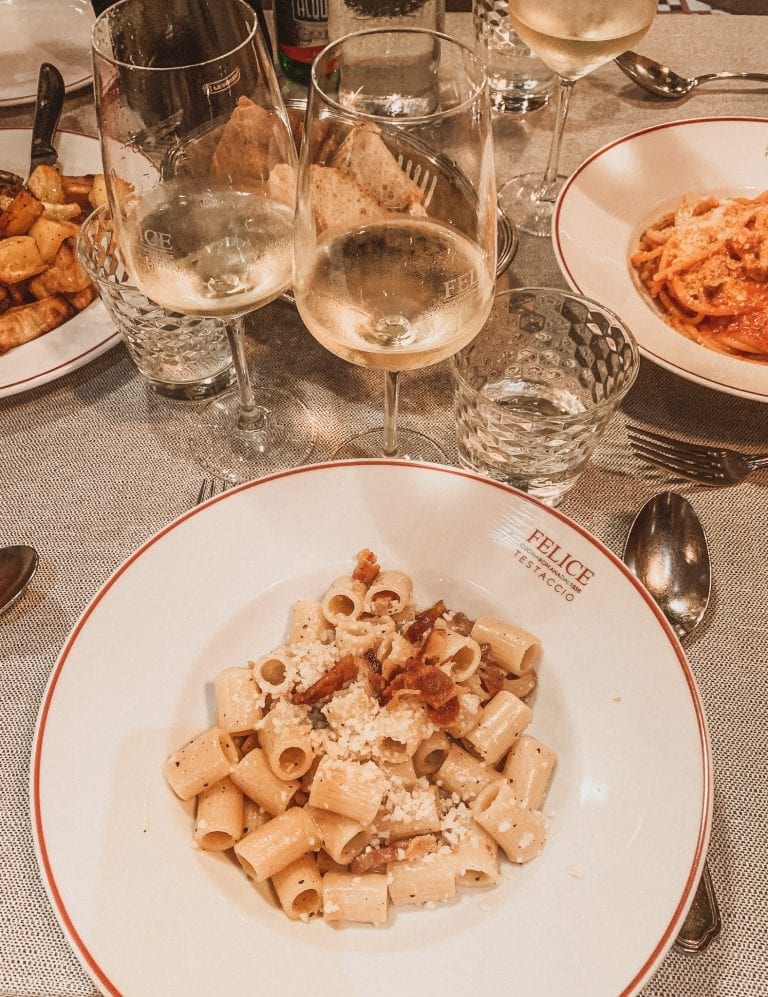 La Romana is a famous gelateria brand in Rome since 1947. It has many stores in Rome, Italy, and Europe. I visited them near San Giovanni after a small Aperitivo with a friend, and believe me, it is very common to see the Italians hunt for good gelato in late night. La Romana has all traditional Italian gelato flavors. More interestingly, they have the flavor of the month. The most recent one is Federico e La Sua Giulietta, which is inspired by the famous Italian film director, Federico Fellini and his wife Giulietta Masina.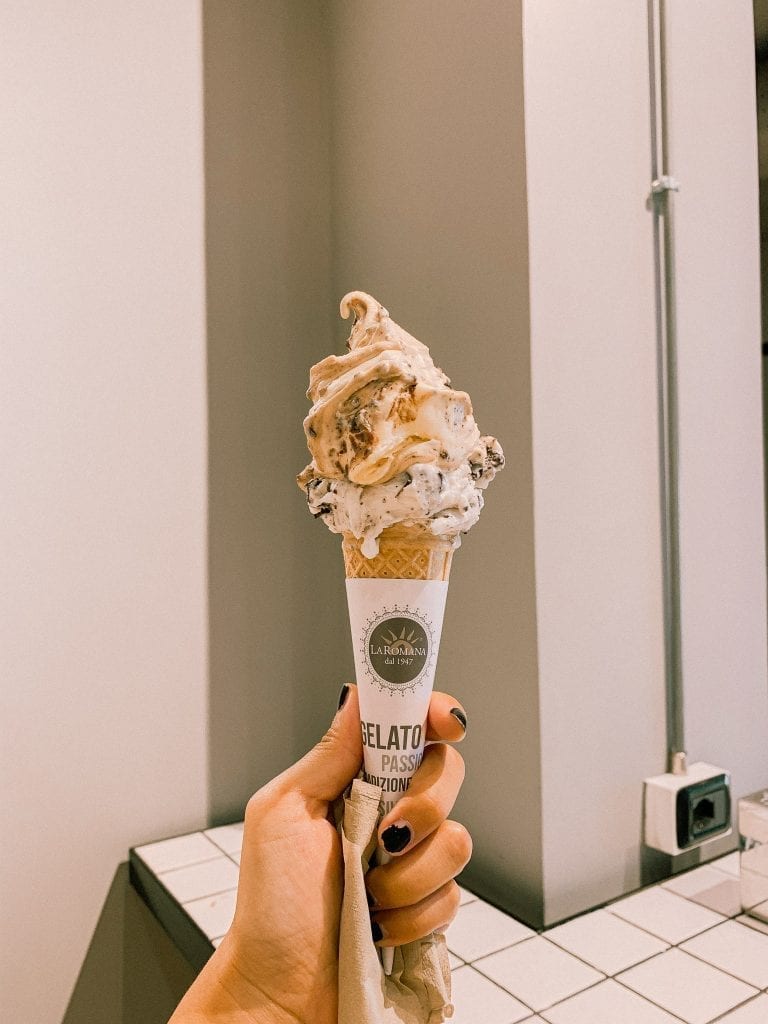 La Zanzara is a chic bistro and café in Prati neighborhood of Rome. I visited it with my friend after our Castel Sant'Angelo visit. Aperitivo, surely, is the highlight there. During Aperitivo time, the locals gather for drinks and sit at their outdoor tables. La Zanara is right on the street corner, which enjoys a romantic street view of Prati's beautiful and quiet atmosphere. Somehow, it gives me a feeling of some street corners in Paris. Aperol Spritz, Hugo, and Negroni are the drinks we got that night – yes, we girls went for a classic Italian night, while the café waiters kept sending us yummy bites non-stop. The quality of the snacks were actually quite good and that's the reason why I put it on this Where To Eat in Rome September Edit.