Ciao!
I'm back for last weekend's little relaxing hours near Monte Sacro Alto area. It's a bit complicated and far from Rome centre, obviously, I'm not going to recommend you to visit there today. (Truly, only residents and locals there, just like another neighbourhood in your city!)
What I want to talk about today is simply the random Sunday of ours, and what locals prefer to do in a good Sunday, while if you are in Rome now or planning a visit, you might try to do the same thing in Rome city centre, because why not?!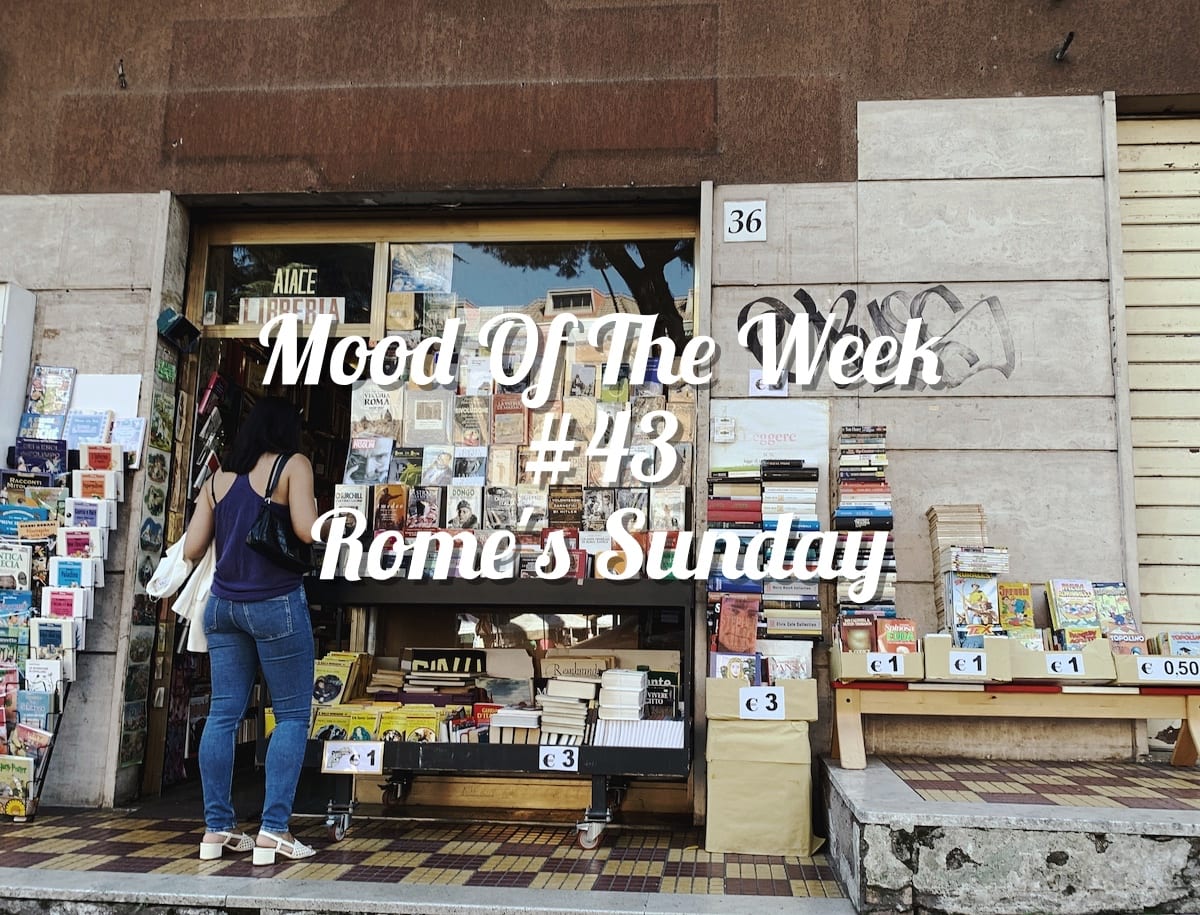 Basically we went to meet Luigi's cousins who are visiting their family in Rome last Sunday. "Yes, Rome, is a capital city, but most of the young people from Rome, and even more across the middle-to-south regions of Italy tend to work in northern cities, like Milan or Torino. – The rich stories and cultures remain here, while the business remains in the north."
I was quite surprised when Luigi told me that we would go for an Aperitivo, but before lunch!!! BEFORE LUNCH?! In my memory, Aperitivo is always an early night thing, where you hang out with friends for a drink and some bites in a fancy bar!
We arrived, and finally I got what this Aperitivo means! It's like a brunch idea in many big cities. The Italians, go out (mostly a big bar for not only quick espresso and breakfast but much more) for a coffee or a cocktail or a prosecco, catch up with friends and simply enjoy the last few hours in the sun before the weekend is officially called off. Because, you know, the Sunday lunch with family, especially when it's a big family, means 3 hours at least, and means when you finished it, the golden hours of Sunday will be really over!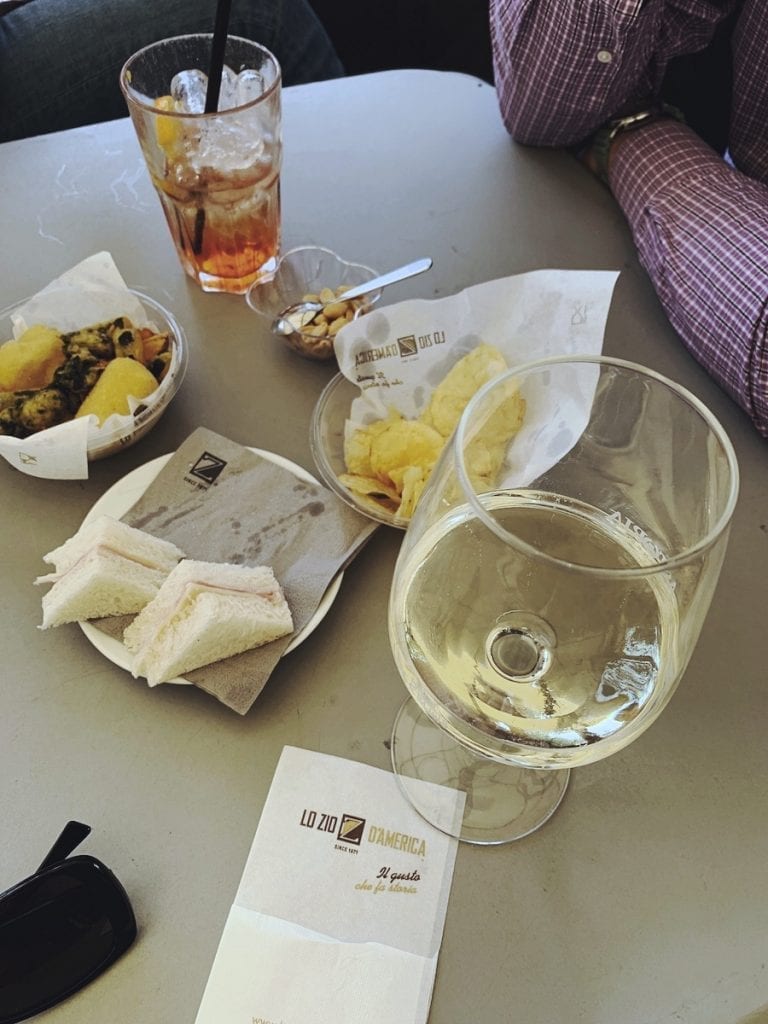 Aperitivo
First, many people have misunderstanding of it (including me before this Sunday). Yes, it is a Happy Hour sort of thing, but in Italy it might be more!
Originally it is a word from French Latino Apéritif, means typically alcohol drink. Earliest record of this word appearing into human's history? The 5th-century! "People who wish to discipline the sexual organs should avoid drinking those artificial concoctions which are called 'aperitifs'—presumably because they open a way to the stomach for the vast meal which is to follow." A negative saying, but after 1500 years, becomes a lifestyle across the whole Europe and even America.
Wait! It is only about drinks?
No, because from 19 century, northern cities of Italy like Torino (Turin), Milano (Milan), Venezia (Venice) start to create something more fancy and this culture spreads to US and continues to grow its serving potion and variety. Until nowadays, if you go to Milan's famous Navigli, you can pay a drink to get a table of buffet including pasta, pizza and many more!
What Romans do after this little Aperitivo?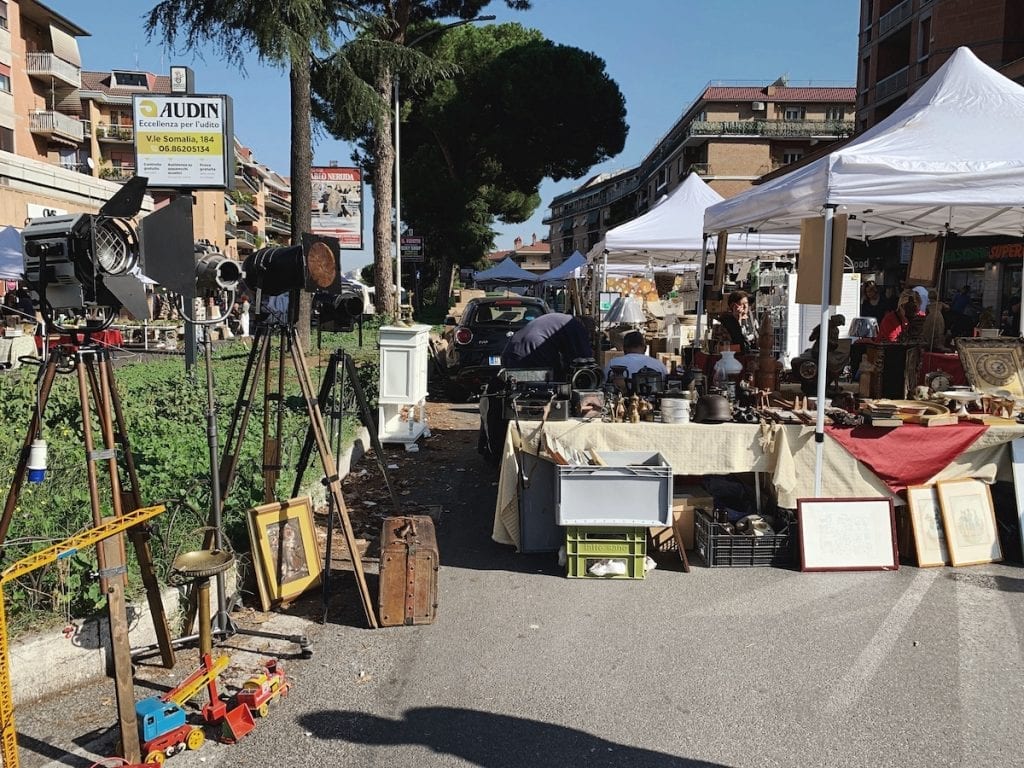 Back home for lunch! Or, like us, walked around and bought small bites from the Sunday Market just next to the bar.
This Sunday market is just a normal neighbourhood one, but when I got a closer look, I did find something interesting and good values! For example, the very fine-making of wooden tray with a touch of African art, a box of beautiful wine glasses for only €5?! Discovering the great deals, the quality and unique piece, is definitely why I love a walk in Sunday Market.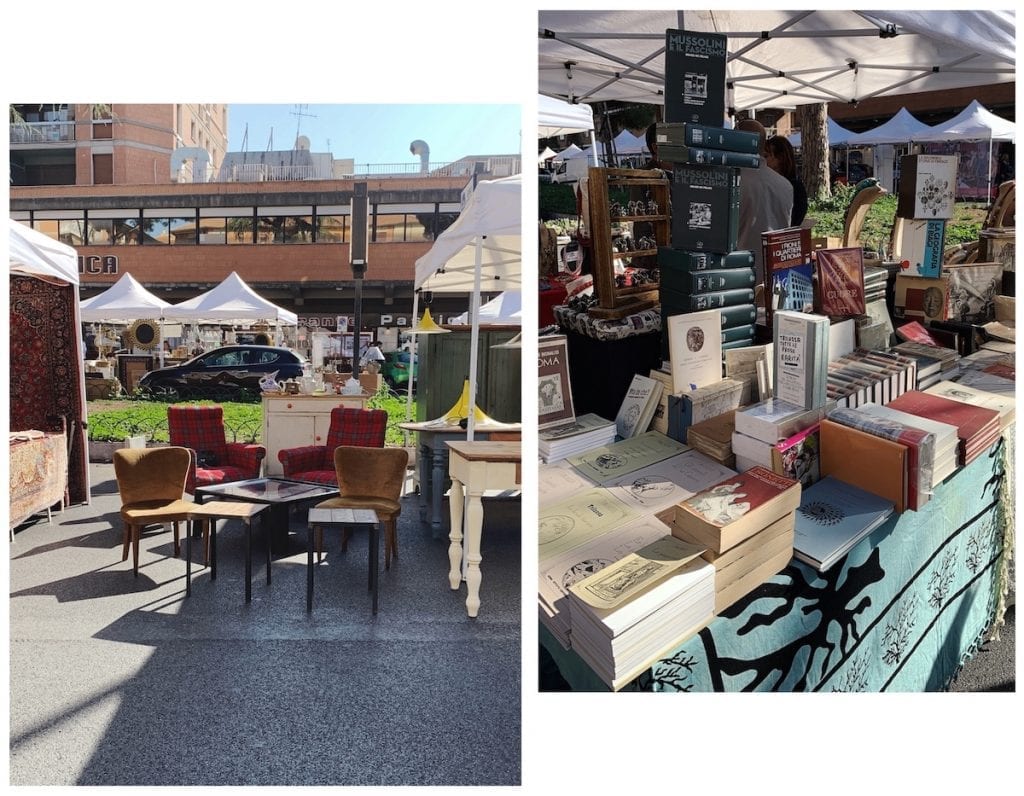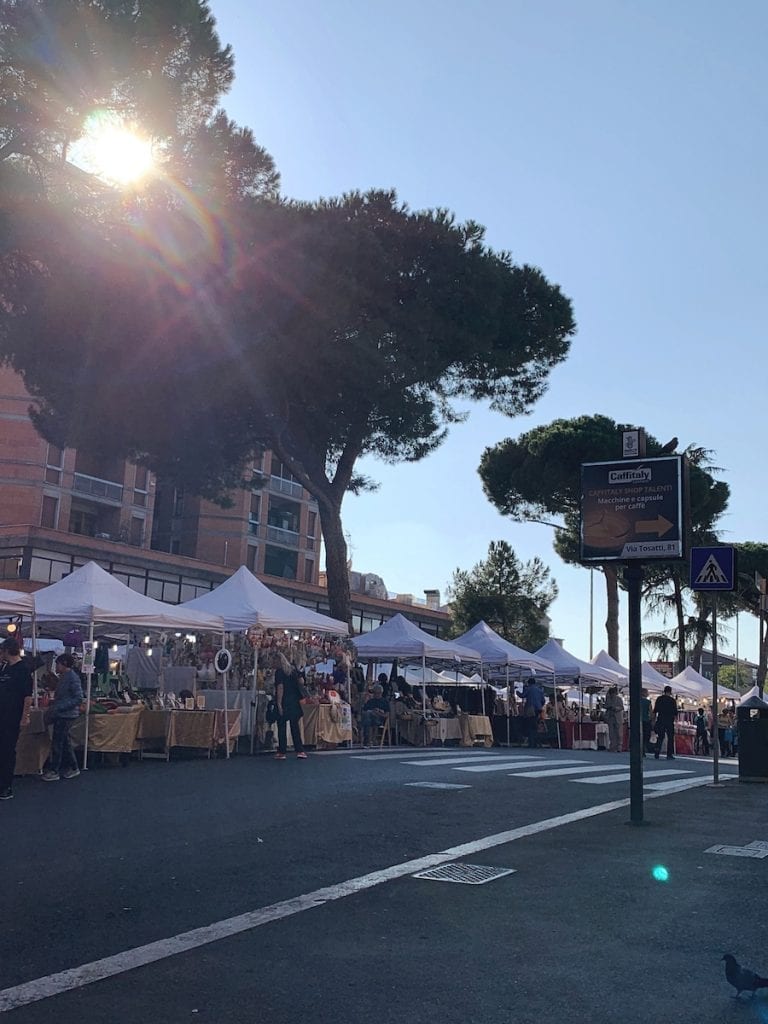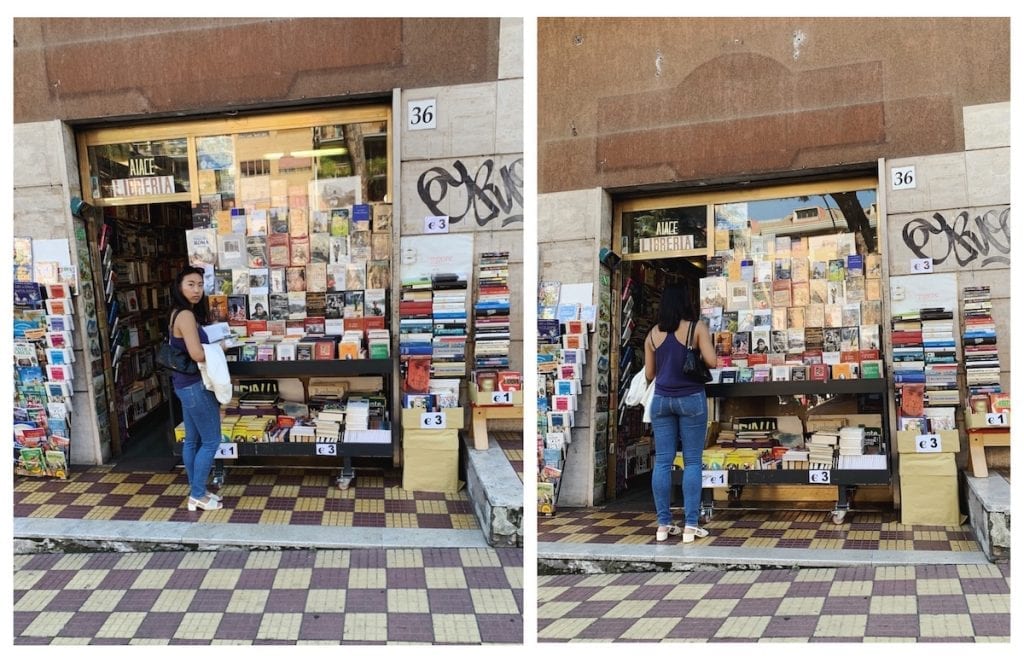 An Italian's Sunday Market, of course, will not be lack of some good bites, and also there is where the crowd stays. So were we. We've got some nice Sicilian chocolate, Calabrese salami and the roasted almond (just made!). If you are a foodie, this probably would be a little paradise. Cheese, salami, meat, bread, honey, truffle, chocolate, nuts and candy, a bit of everything and all of them are from nearby producers around Rome. Small production, great quality and to be honest, some of them also give a great deal!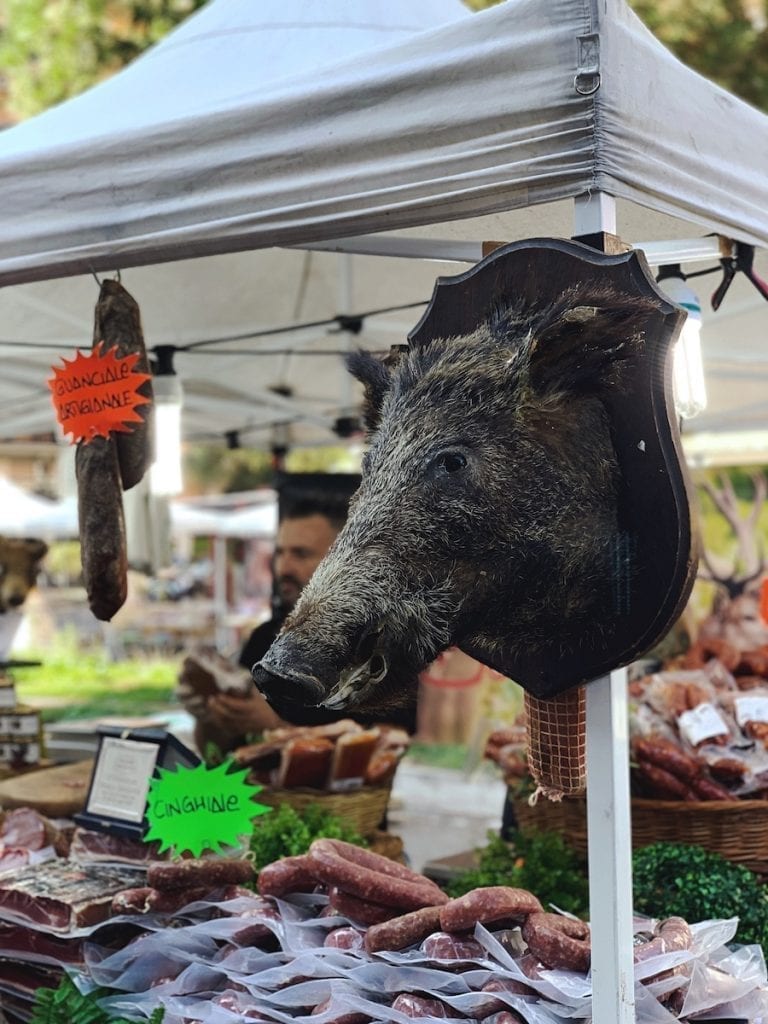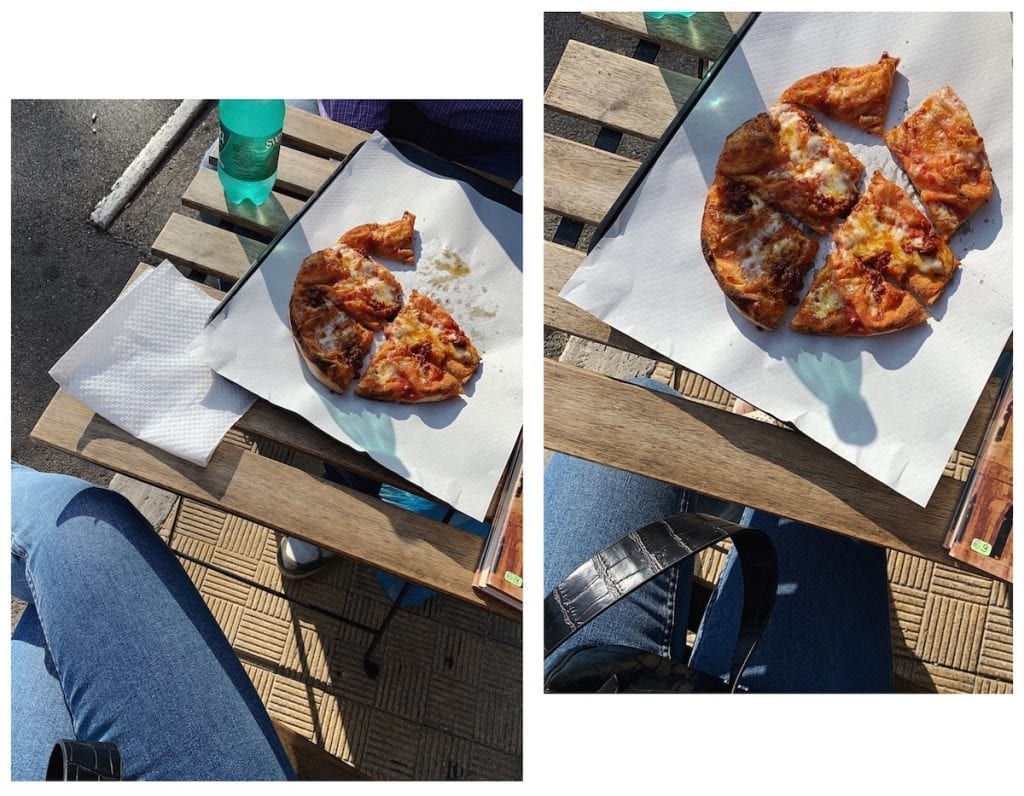 If you are coming to Rome and it happens to be a Sunday, make sure you don't miss a nice Aperitivo (whatever before lunch or dinner) and the Sunday Market to find some great deals!