Gustobeats is a lifestyle blog about my life in Rome, cultures and travels.
I started this blog in 2019 and ever since that, I took seriously of it. From here, you will find topics of Rome city guides that cover what to do to where to eat. More than that, there are many local cultural topics to tell the old stories and the typical lifestyle. 
However, this is "Not A Pro Guide Of Rome"
This is a lifestyle blog about my life in Rome, cultures, and travels.
Since I moved to Rome, I'm consistently collecting inspiring thoughts about self-caring, great living, art & design and connections with different cultures. This is a personal notebook of my best memories and I marked down
what and where of Rome
and
in the world
makes me happy. I also took notes here about the new
cultures and historical stories
. They become one of my inspirations and knowledge for me to understand and to connect with different people in a better way. The last part is more about myself. All beautiful things to make my everyday life beautiful is being documented
here
. All in all, welcome to this lifestyle place of mine but also for you.
I still remember when I was a little kid, I really hate the weekly dairy task assigned by the school. Unlike other girls, who are always sensitive about feelings and thoughts, love writing and keeping diaries of their every moment, I just love chasing fresh new things without too much thinking!
Well, people grow and people change. I discover myself in love with the idea of "finding your inner side". Consistently keeping an eye on the great lifestyle inspiration is my current status. I simply love those magical places from other travelers, that beautiful art and design by the creative brains and hands, and all in all the inspiring minds and thoughts about how to live, how to love, how to enjoy.
No one has only a single side. So do I.
Many years ago, I moved to Hong Kong to chase an independent and different life. From there, a more open-minded, socialized and independent young woman was born. Meeting Luigi in Hong Kong and making our business and our life goal together became another milestone. Then I moved to Italy and finally, we settled in Rome last year. All the busy life between business and living, moving homes and constant travels, are sculpturing my mind. I love my Chinese culture and love how it is integrating with other cultures. Living in Rome now makes me fall in love with all beautiful arts and designs. I enjoy traveling no matter it is for business or vacation and feeling great by discovering new local cultures and connecting with people.
My blog is where I share my thoughts, my learning, and my experience. Connecting with my readers from here or my social media, meanwhile, make me happy as well. I appreciate this platform and would like to talk about more different things here. If you are reading my notes, a big thank!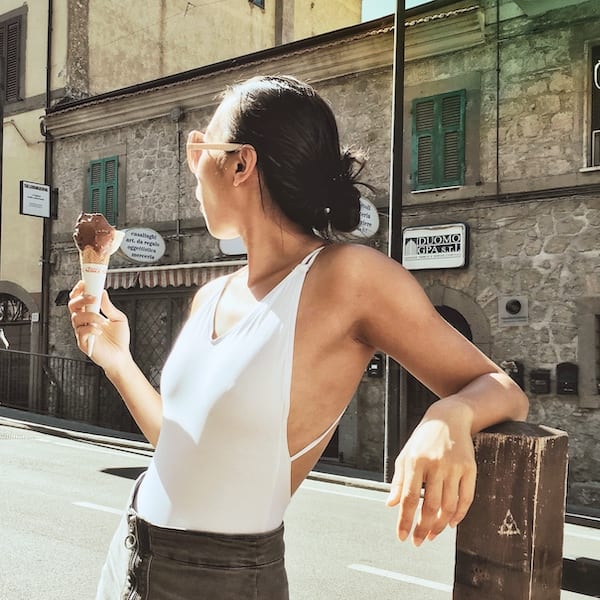 Join my mail list for the latest topics and inspirations and I've got you a little gift.