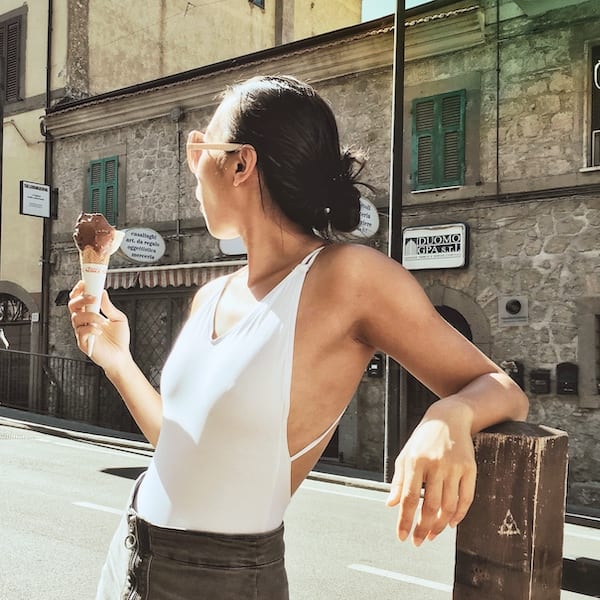 GUSTOBEATS – GUIDE FOR ROME AND MORE
I am Chinese, spent my "innocent" early years in Shanghai (my natural city) and I moved to Hong Kong. From there, I started to write restaurant reviews and food experience on a major Hong Kong based food-sharing platform. Growing with this platform and also the world of booming social medias, finally, I created my first blog website on google platform. To reach my fellow Chinese friends, I moved my blog to wordpress with the help of my Italian boyfriend, and also "gustobeats" came along. "Gusto" in Italian, means yummy and "beats" as a word just bumped into my brain, and also represented my lifestyle – always moving and full of activities. As years of on-and-off writing, I shared not only my passion to food, but also travels and style.
I moved to Italy "officially" since Christmas 2018. Currently living near Rome, I'm taking Italian classes and together with the language and rich culture settled in this country, I have developed more desire to share something about Rome, as a single destination, to all of you. In the eyes of a foreigner but not a tourist, I took my time to learn the history and traditions of Rome; I walked in the narrow streets and hidden blocks to discover my favorite to-see and to-eat (to-drink as well, of course). It might not be the best guide for you, but I'm sure you will find something new and interesting in my blog.
I am not a full-time blogger, but I consider myself a "half-retired" businesswoman slash a "not-hard-working" student. I do have my business related to food and drinks, culture and tourism with my "troublesome" Asian and Italian clients. My lifestyle is never departed clearly from my work, and I do enjoy it, because it gives me plenty of chances to study and to do my research, to explore unique places in Italy and in the world, and to have very much truth from the industry. I write here for my own fun, but I am not saving my words for professional explanation, true appreciation or serious criticism.
All in all, it is simply a place for me to share my personal exploring footprints in Rome, in Italy and in the world. Write to me if you wish, or you can find me on Instagram.